Schumer: With Trump as a "destructive force," meeting is useless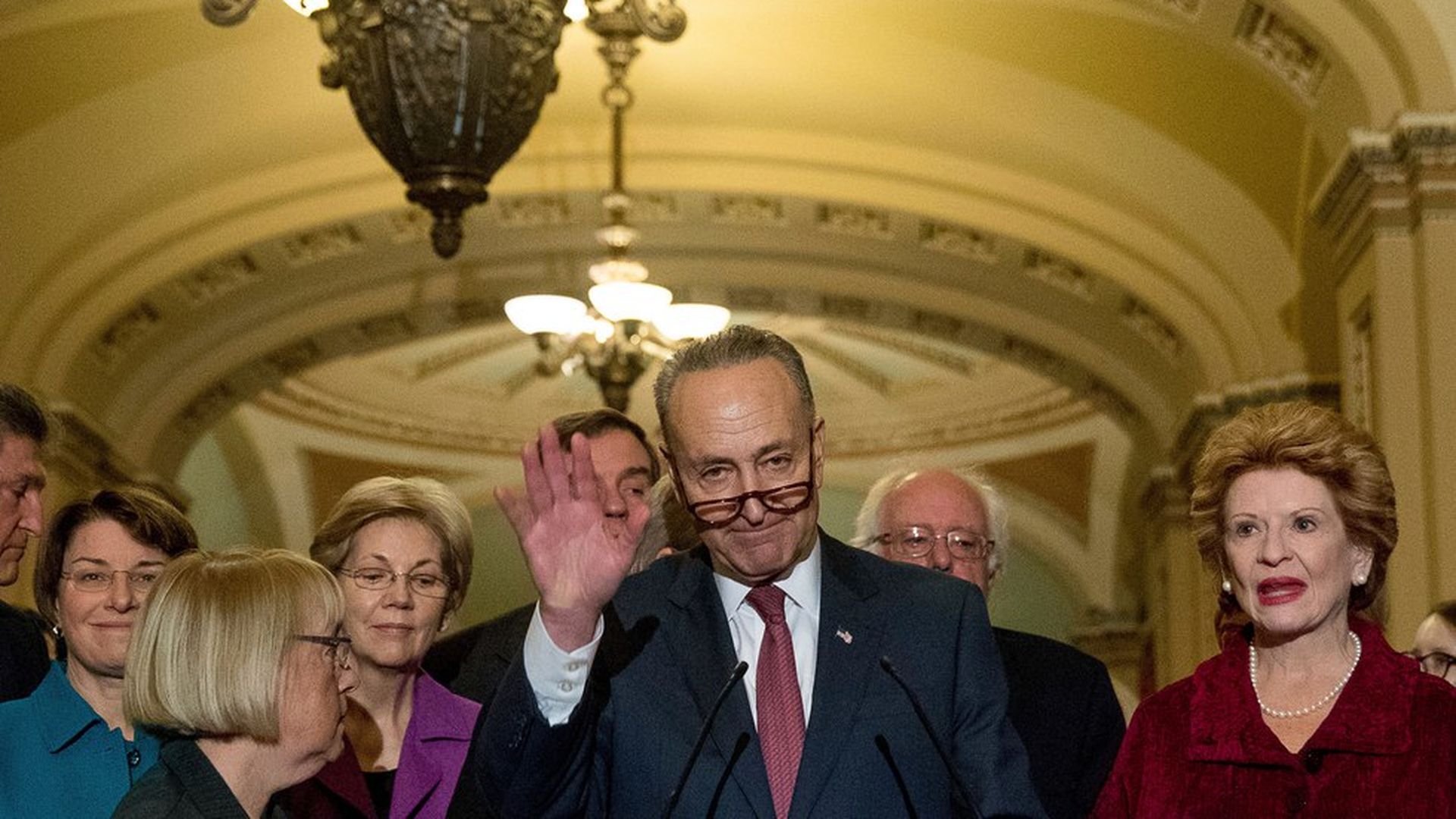 Sen. Chuck Schumer said on Tuesday that President Trump's tweet this morning proves that he is "not yet ready" to negotiate a government funding deal ahead of the December 8 deadline.
"If the President reverses course and decides he wants to be a constructive force...we're happy to meet with him anytime, anywhere, anyplace. But as long as he remains a destructive force, it would be a waste of everyone's time to continue working with someone who clearly has no interest in coming to an agreement."
Go Deeper: How the meeting fell apart.
Go deeper