Schumer threatens to keep attaching DREAM Act to bills until it passes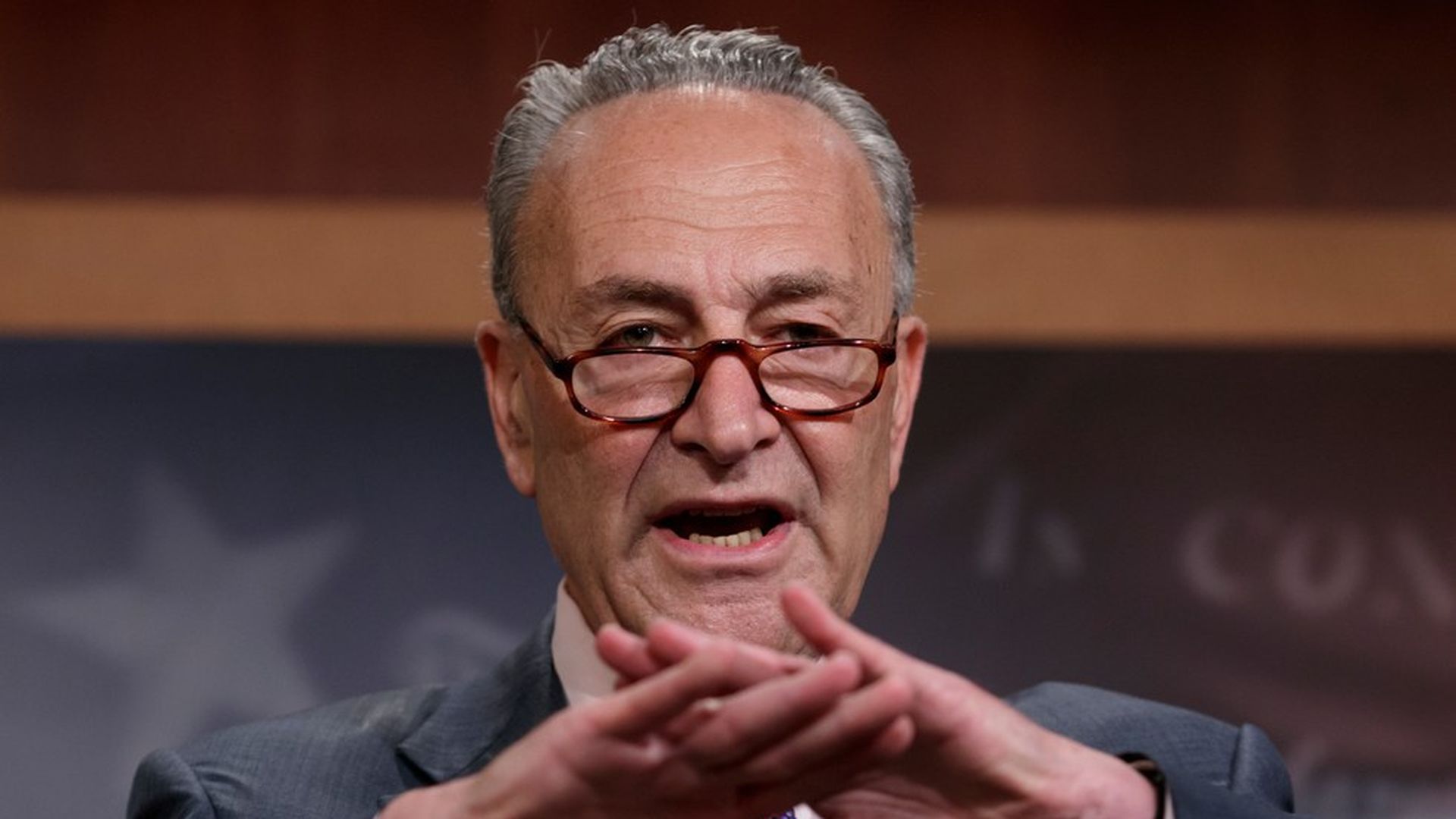 Senate Minority Leader Chuck Schumer said Wednesday that if Republicans do not bring a "clean" DREAM Act, which Senators Lindsey Graham (R-SC) and Dick Durbin (D-IL) promoted yesterday, to the floor in September, then Democrats "are prepared to attach it to other items this fall until it passes."
Timing: The threat follows President Trump's decision to end the Obama-era DACA program, a move that Schumer described as "heartless" and "brainless."
Why it matters: Top leaders from both parties have urged for the passage of the DREAM Act, arguing that it offers a quick and tangible solution to addressing the future of the estimated 800,000 illegal immigrants that could be affected by Trump's DACA decision. Trump has given Congress six months to pass such legislation.
Go deeper