Schumer rails against Trump for first 100 days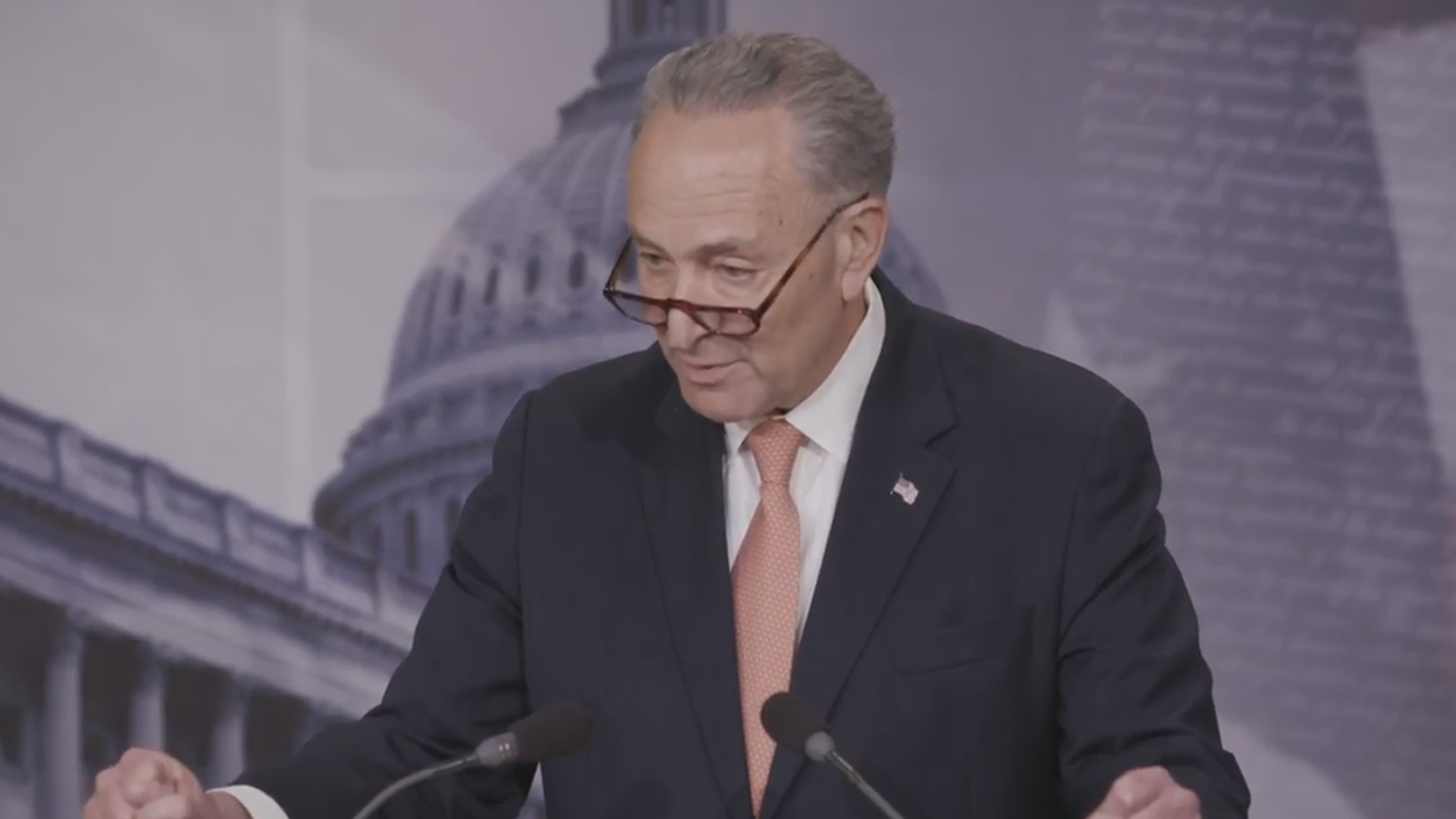 Senate Minority Leader Chuck Schumer held a press conference this afternoon to address tax reform, health care, and the looming government shutdown — saying that after 100 days, "President Trump's promises to working people are in tatters."
On Trump's tax one-pager: Schumer said that it's "not quite a plan yet," arguing "it is a plan to lower President Trump's taxes."
On AHCA's resurgence: He highlighted the "fundamental nastiness" of the bill, asking moderate House Republicans, "Why would you risk voting 'yes' for a bill that is devastating for your constituents and has no chance of becoming law?"
On the looming shutdown: Noting that Republicans control the presidency, Senate and House: "If there's a shutdown, it falls on their shoulders. I think they know that."
Go deeper