Scaramucci praises Russia at Davos, says globalism isn't dead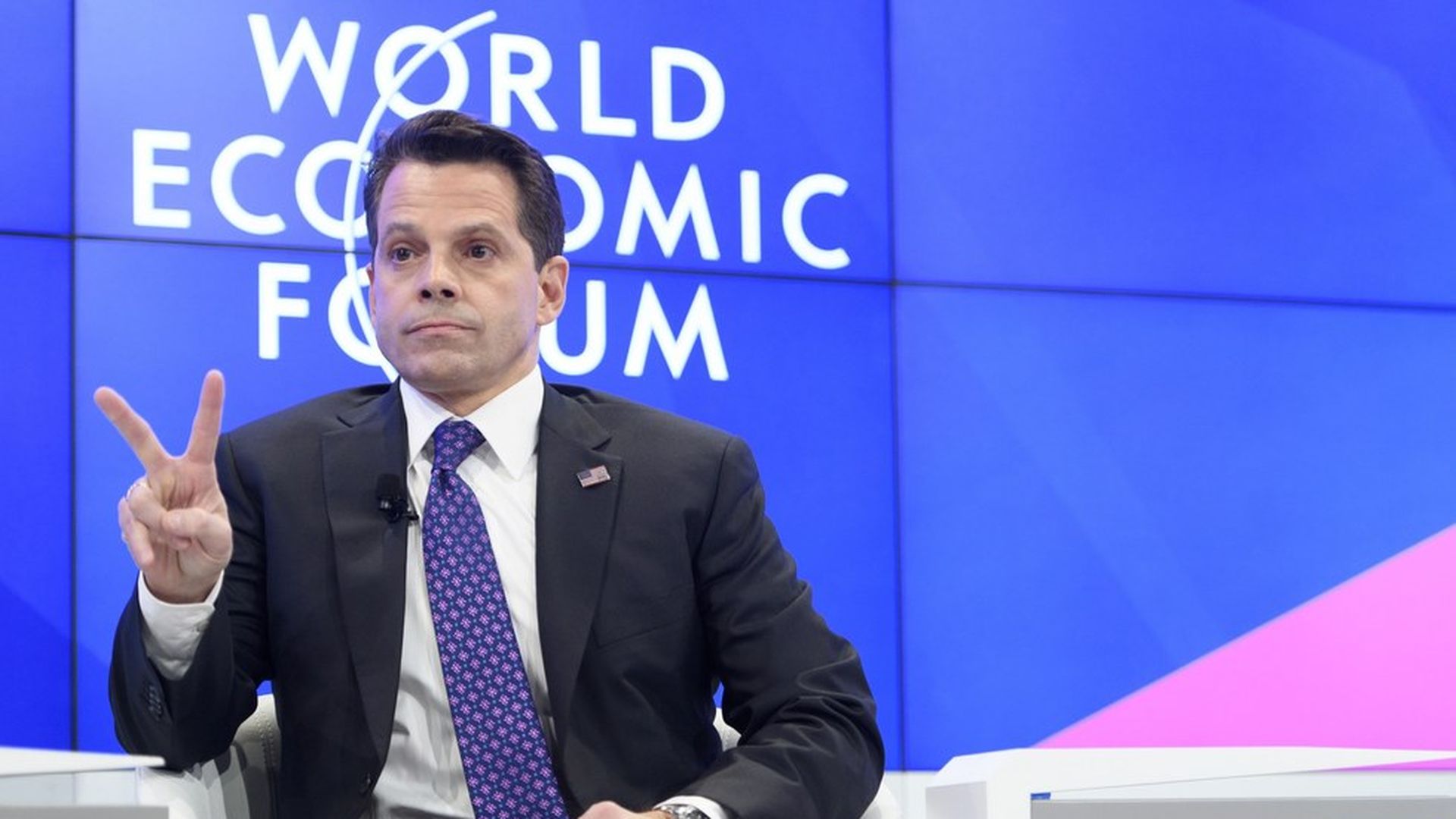 Hedge fund manager turned Trump administration official Anthony Scaramucci had a message for Davos during an interview with Bloomberg: globalism isn't dead, it just runs through the United States.
"In a lot of ways, President Trump represents a hope for globalism. If you can fix and cure the wage situation in the United States, it will lead to more global demand."
Notably, Scaramucci also had a meeting with Kirill Dmitriev, head of the Russian Direct Investment Fund. And he told Russian state news agency TASS that he "think[s] there's a lot of common objectives" between Russia and the United States.
Go deeper