Sandy Hook dad rips Alex Jones over "playing a character" claims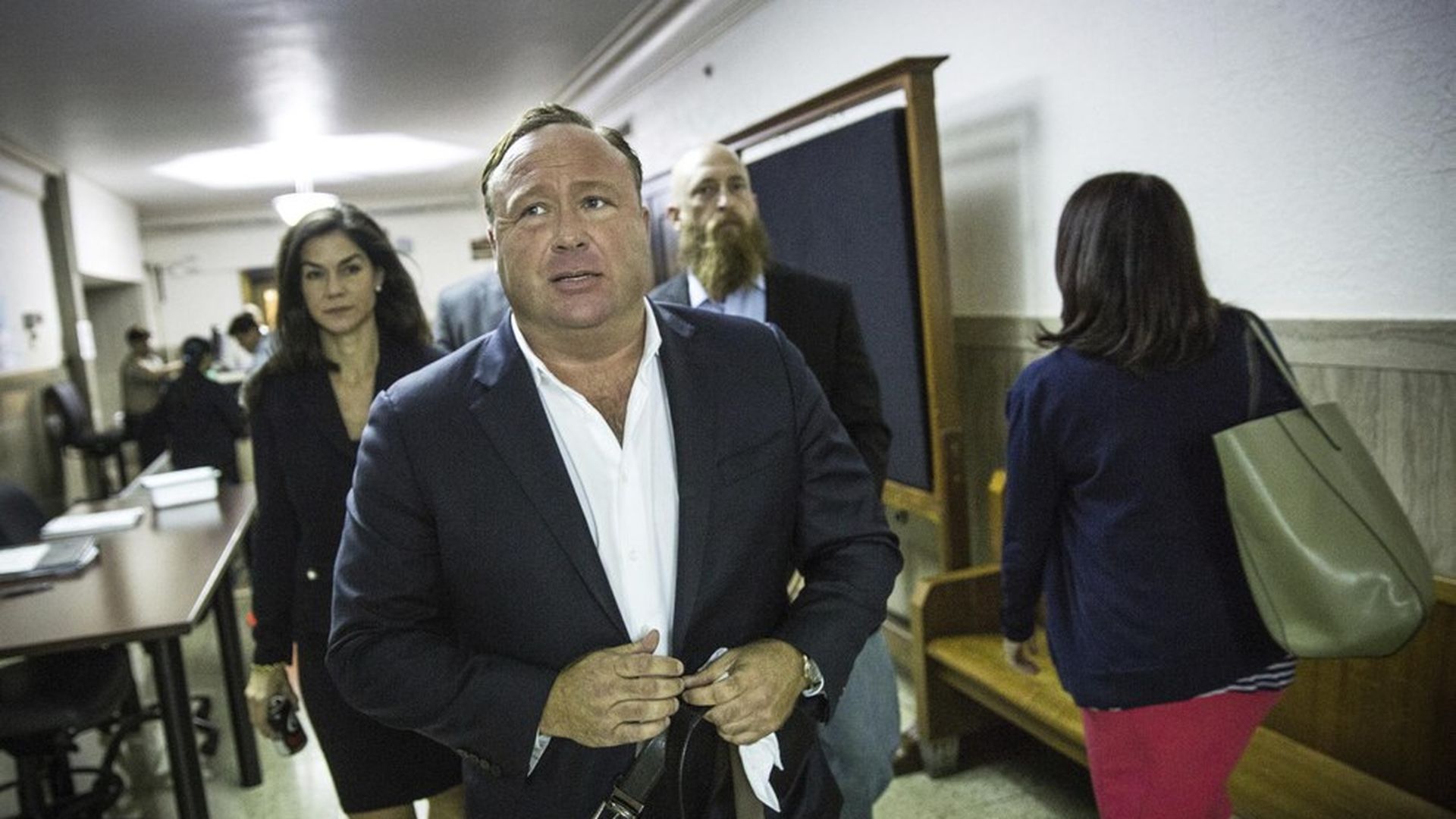 InfoWars founder Alex Jones, who is battling for total custody over his children, previously fueled a conspiracy theory that the Sandy Hook shooting never happened, and that the 20 killed children were actors planted by the U.S. government.
Jones' attorney argued that he shouldn't be evaluated based on his on-air character, saying:
"[that] would be like judging Jack Nicholson in a custody dispute based on his performance as the Joker in 'Batman.'"
Leonard Pozner, whose 6-year-old son was killed at Sandy Hook, said in response:
"I wish I could be there in the courtroom to stare him down to remind him of how he's throwing salt on a wound, and so he can remember how he handed out salt for other people to throw on mine."
Go deeper