Sales of new homes at seven month high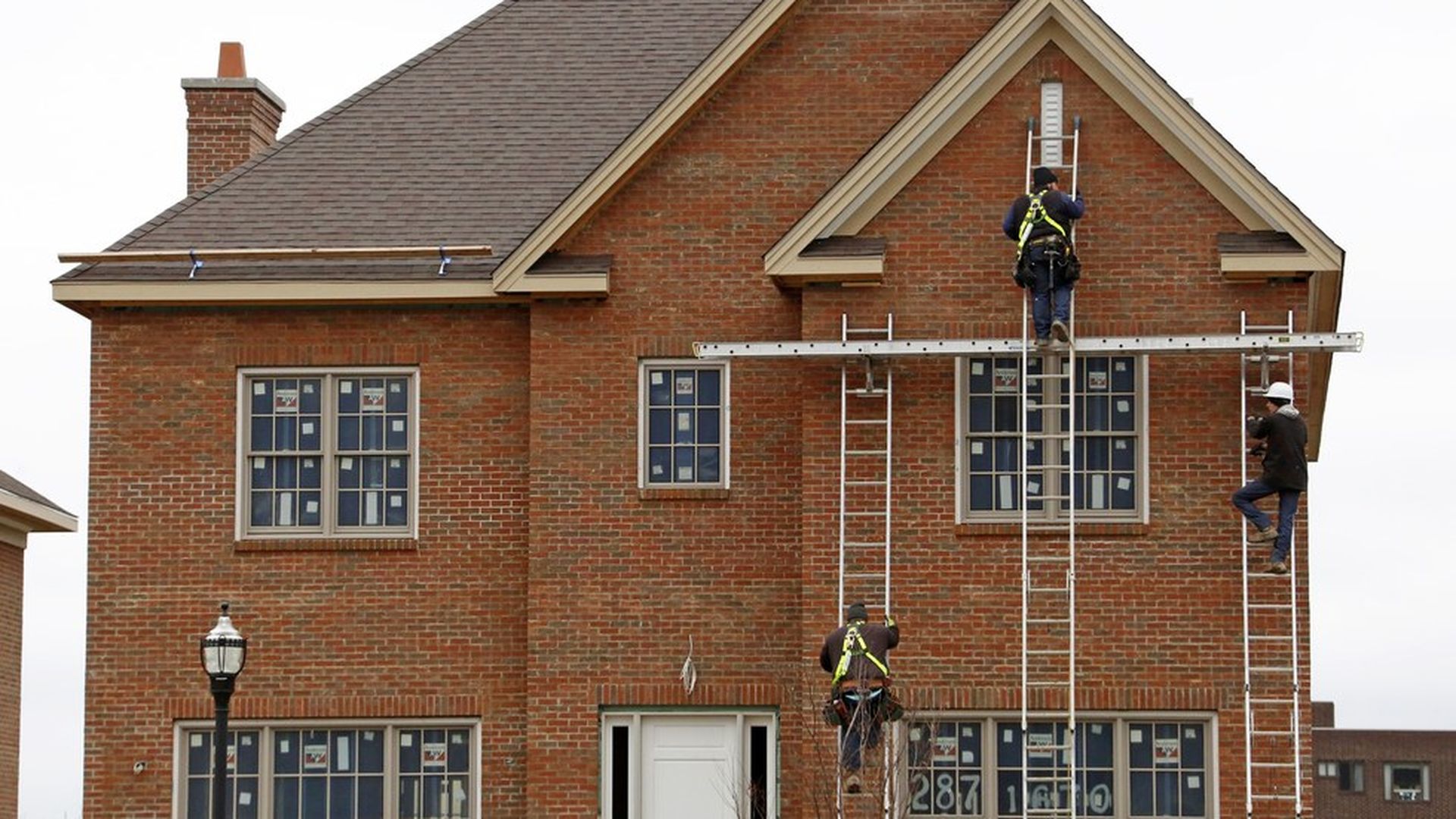 Sales of new homes were higher in February than they'd been in seven months, according to Bloomberg, beating forecasts by rising 6.1%.
Warm weather boosts new home purchases because it makes visiting construction sites a little more pleasant— but even accounting for the sunshine, the surge was bigger than expected.
Why it matters: February was a time of rising interest rates but the market wasn't slowed by higher borrowing costs. This is an acceleration of a bigger trend: purchases of new single-family homes in 2016 were the strongest in nine years.
What's next: Although cooler weather forecasts for March might cut into sales, easier lending standards might help maintain the increases.
Go deeper