Ryan to insurers: Stick around, we're working on it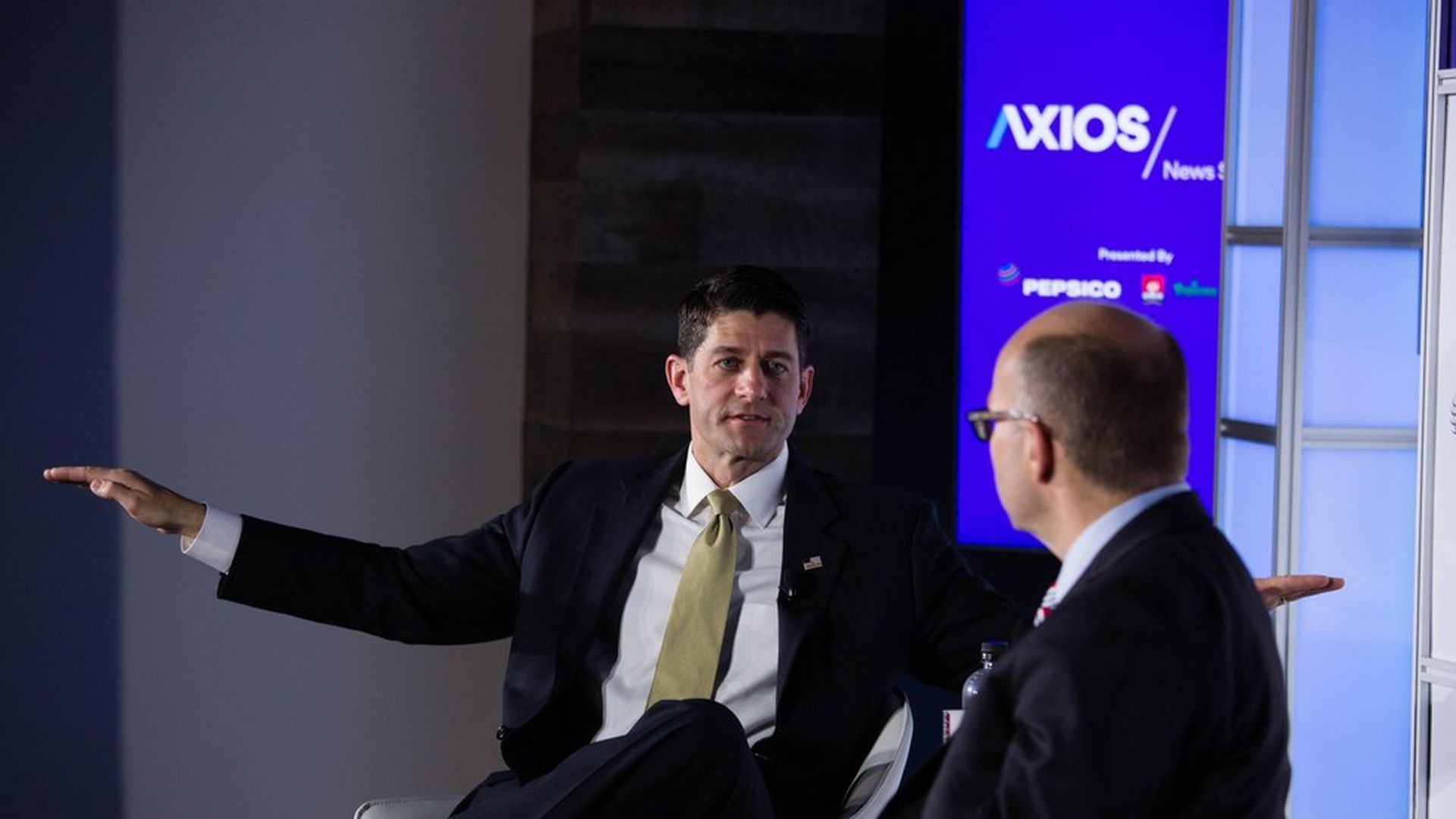 House Speaker Paul Ryan says GOP leaders are "working and coordinating with the White House" to make sure insurers still get their Affordable Care Act payments while Congress works on its ACA repeal and replacement bill. "What I don't want to do is see more dislocation between now and then. I want to get this bill passed," Ryan said at an Axios News Shapers event.
His message to insurers: "My hope is that you stick it out in the marketplace" to get ready for the law to pass, he said. Ryan also said he's telling insurers that his long-term goal is to pass the health care bill and fix the problems with the ACA, encouraging more market competition and more effective ways to attract healthy customers.
Why it matters: President Trump has made it clear he doesn't like paying for the subsidies — but Ryan's comments suggest that he's trying to convince Trump that they don't need any more market disruption while the Senate works on the health care bill.
Go deeper