Ryan says CBO confirms replacing Obamacare will cut costs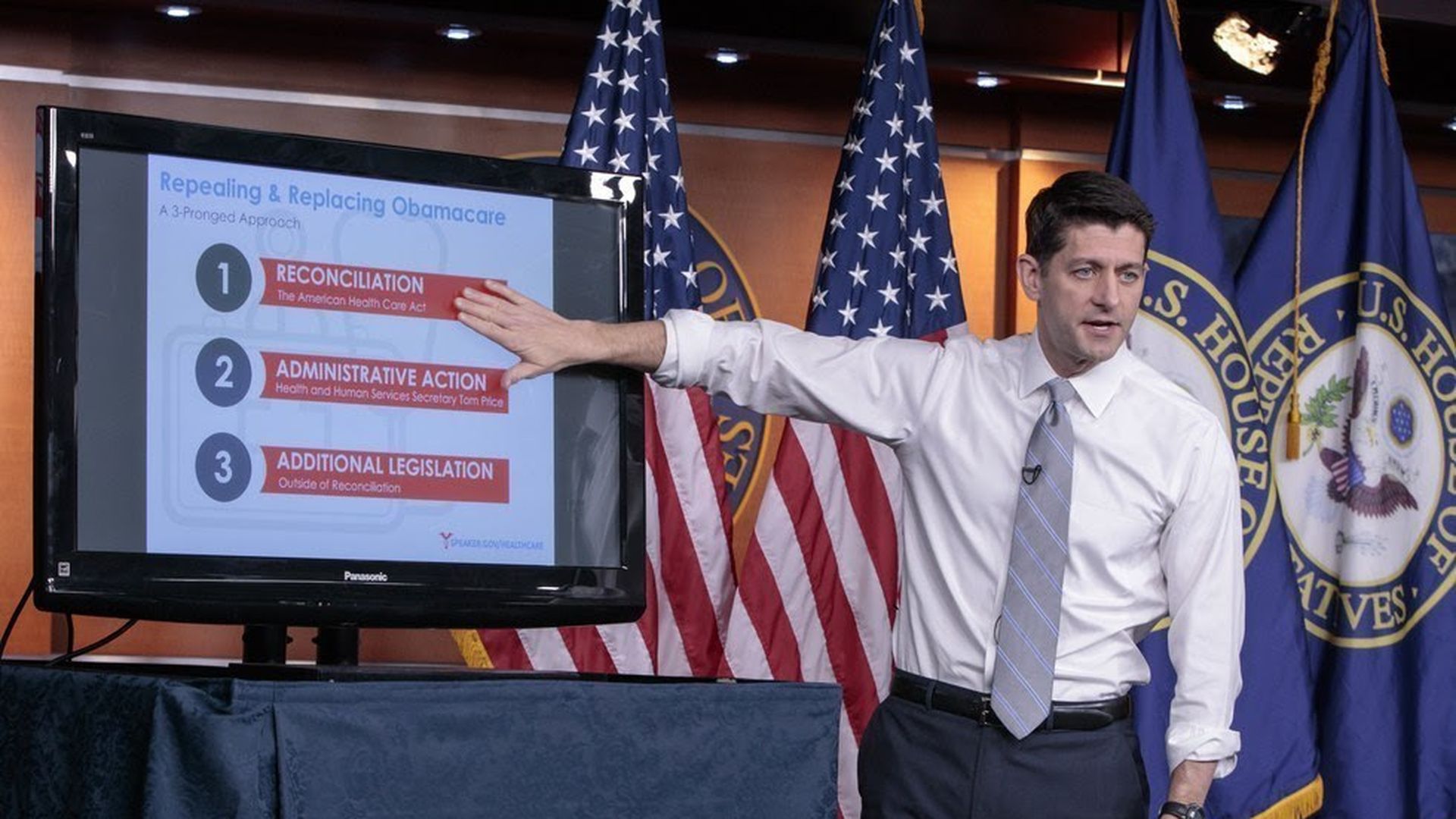 Speaker Ryan on Twitter reacts to the CBO report: "CBO report confirms it → American Health Care Act will lower premiums & improve access to quality, affordable care." And then highlights 2 sentences from his statement:
Our plan is not about forcing people to buy expensive, one-size-fits-all coverage. It is about giving people more choices and better access to a plan they want and can afford. When people have more choices, costs go down.
Go deeper