Ryan on Trump: Working "hand in glove" on health care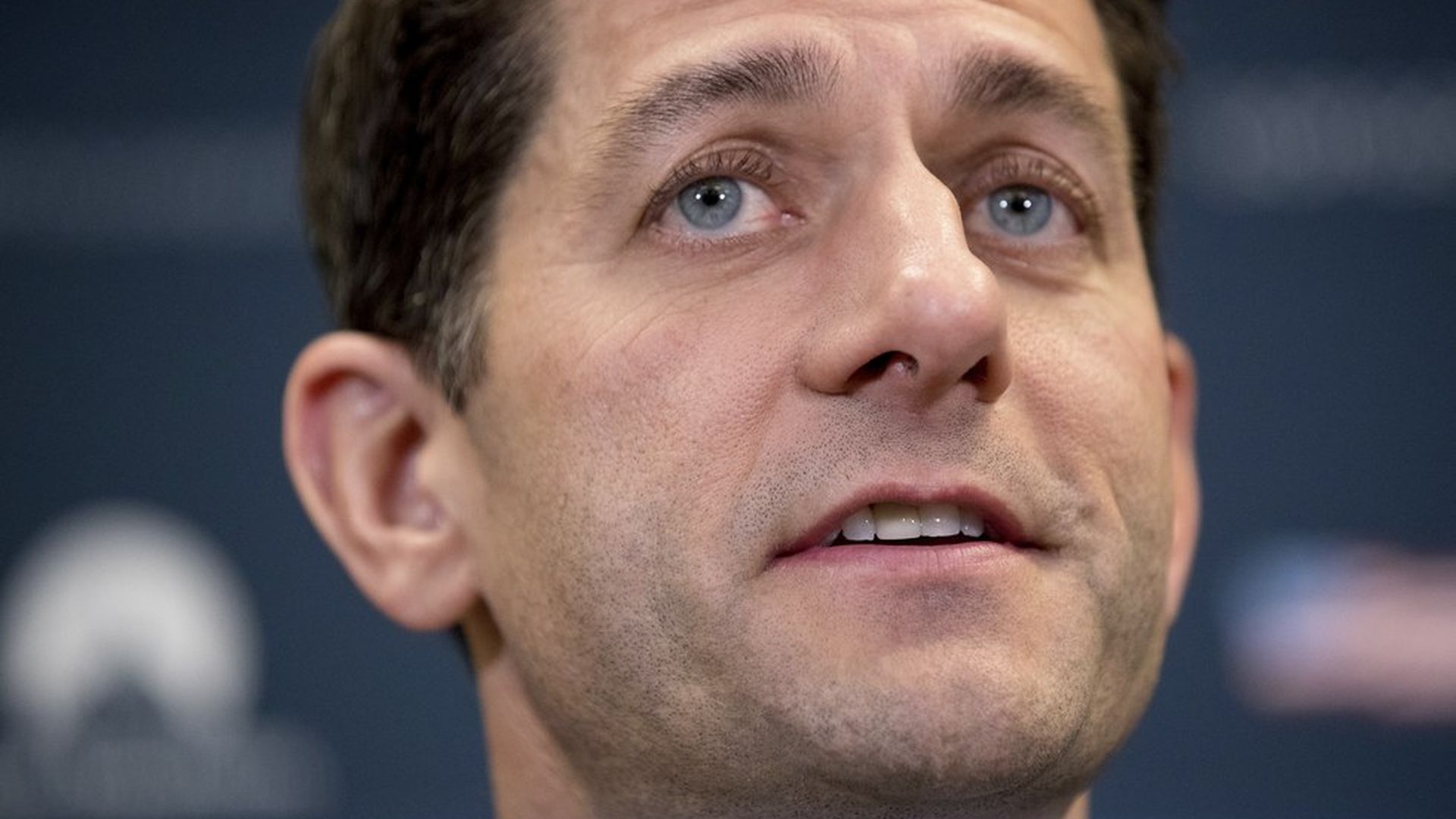 House Speaker Paul Ryan is trying to kill the storyline about divisions between him and President Trump, insisting they're working together on the Obamacare replacement bill and that Trump is helping him "bridge gaps" among House Republicans. "The president of the United States has been the one who's been mediating this," Ryan said, calling Trump "unorthodox" but "very constructive" as he has negotiated with conservative Republicans and other holdouts. He also noted that Trump "likes closing deals."
"We are clearly in sync on this. We are working hand in glove on this."
Between the lines: It's Ryan's way of acknowledging that Trump has been pushing for more concessions than Ryan originally wanted to make, which has been the conservatives' main complaint. Ryan also said Republicans are "making great progress and great strides on getting a bill that can pass" — a subtle admission that they're not there yet.
Go deeper