Ryan and McConnell seem to diverge on Obamacare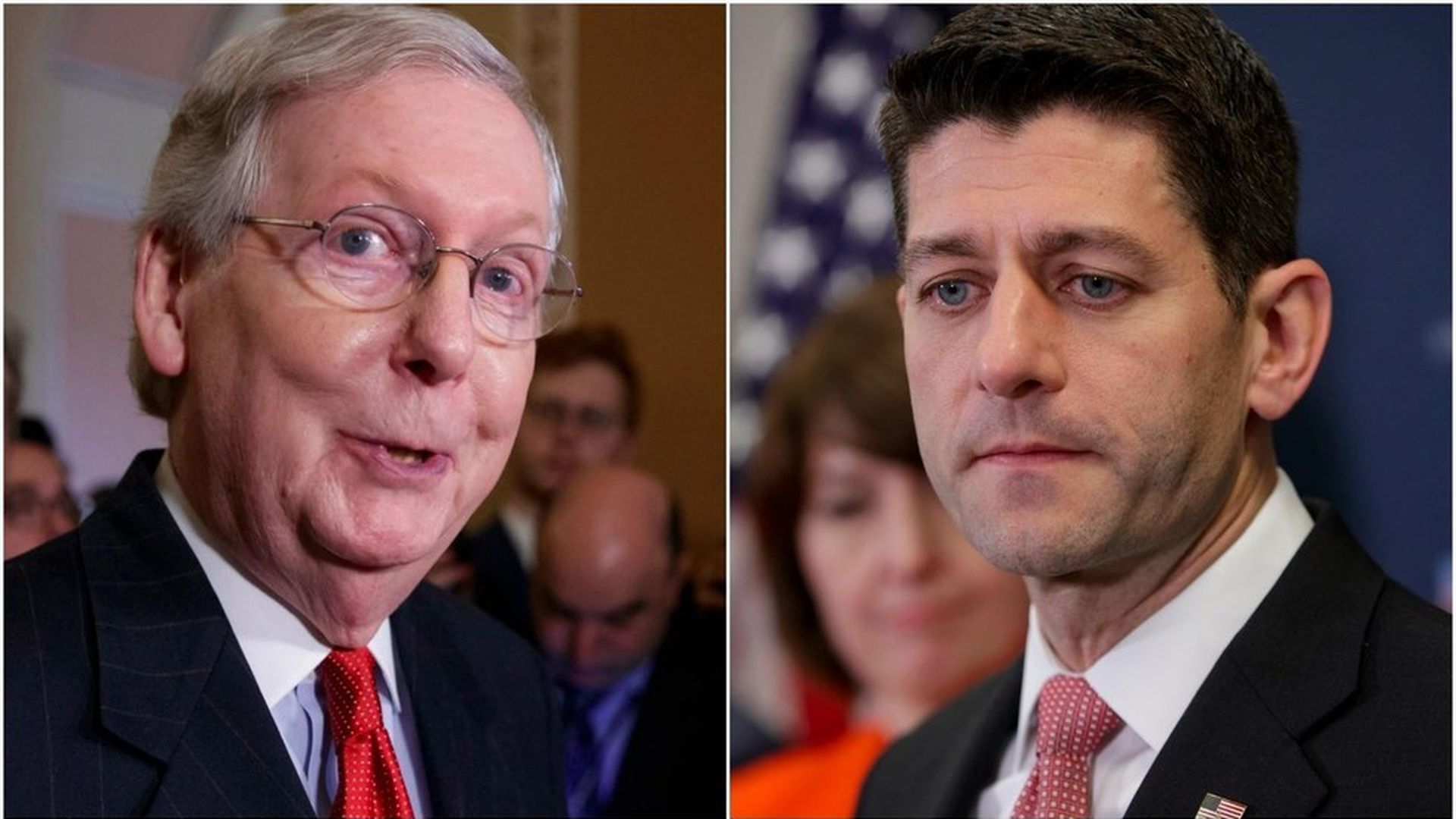 At the House GOP Leadership press conference this morning, Paul Ryan seemed to indicate that Republican attempts to repeal Obamacare aren't done yet:
"We want to get it right, we're gonna keep talking to each other until we get it right. I'm not gonna put a timeline on it because this is too important to not get right."
But it seemed like Mitch McConnell didn't get that message before the Senate GOP Leadership press conference this afternoon:
"I want to thank the president and speaker — they went all out to try to pass repeal and replacement. Sorry that didn't work, but our Democratic friends now have the law that they wrote and wanted. And we'll see how that works out."
Go deeper