Rick Scott wants to gut hospital Medicaid payments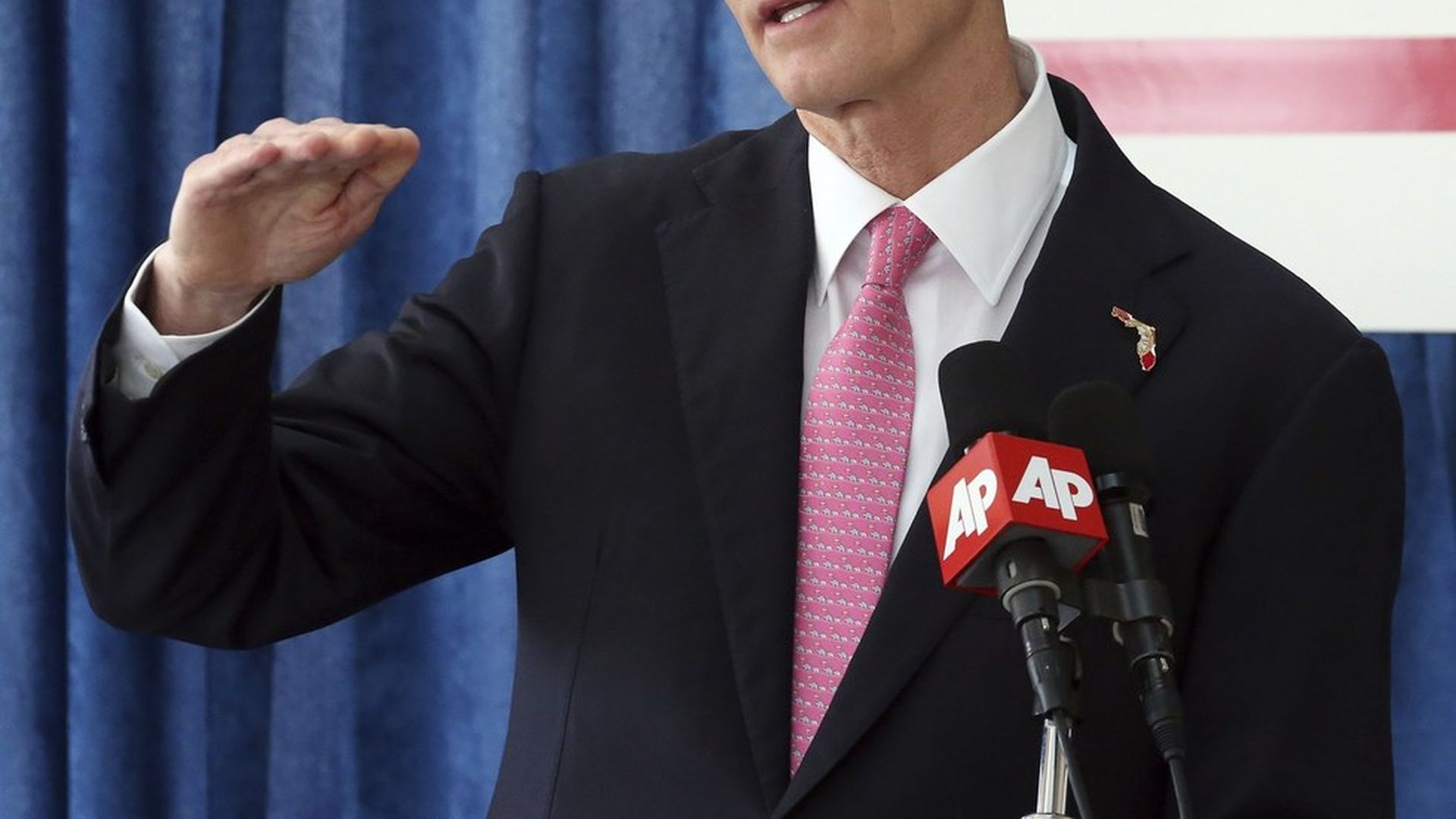 Republican Gov. Rick Scott's budget for the next fiscal year would cut Medicaid payments to hospitals by $930 million.
Scott didn't mince words. "Florida's hospitals continue to have record profits, and the governor is committed to fighting price gouging and unfair costs for Floridians needing important medical care," his office said in a release. Most of the cuts will come from allowing the state's Medicaid health insurers to pay hospitals less. The Florida Hospital Association told the Naples Daily News it condemned the policy.
Why this matters: Scott used to run HCA, the country's largest for-profit hospital company, which was embroiled in a massive fraud probe as he left and later paid $1.7 billion in fines. The Medicaid cuts would disproportionately affect not-for-profit and public hospitals that treat more poor patients. And despite the tough words, Scott indirectly praised his former company when he said he wanted to eliminate "supplemental payments for hospitals that provide less charity compared to the for-profit hospital industry."
Go deeper