Researchers: sleep disorders linked to preterm births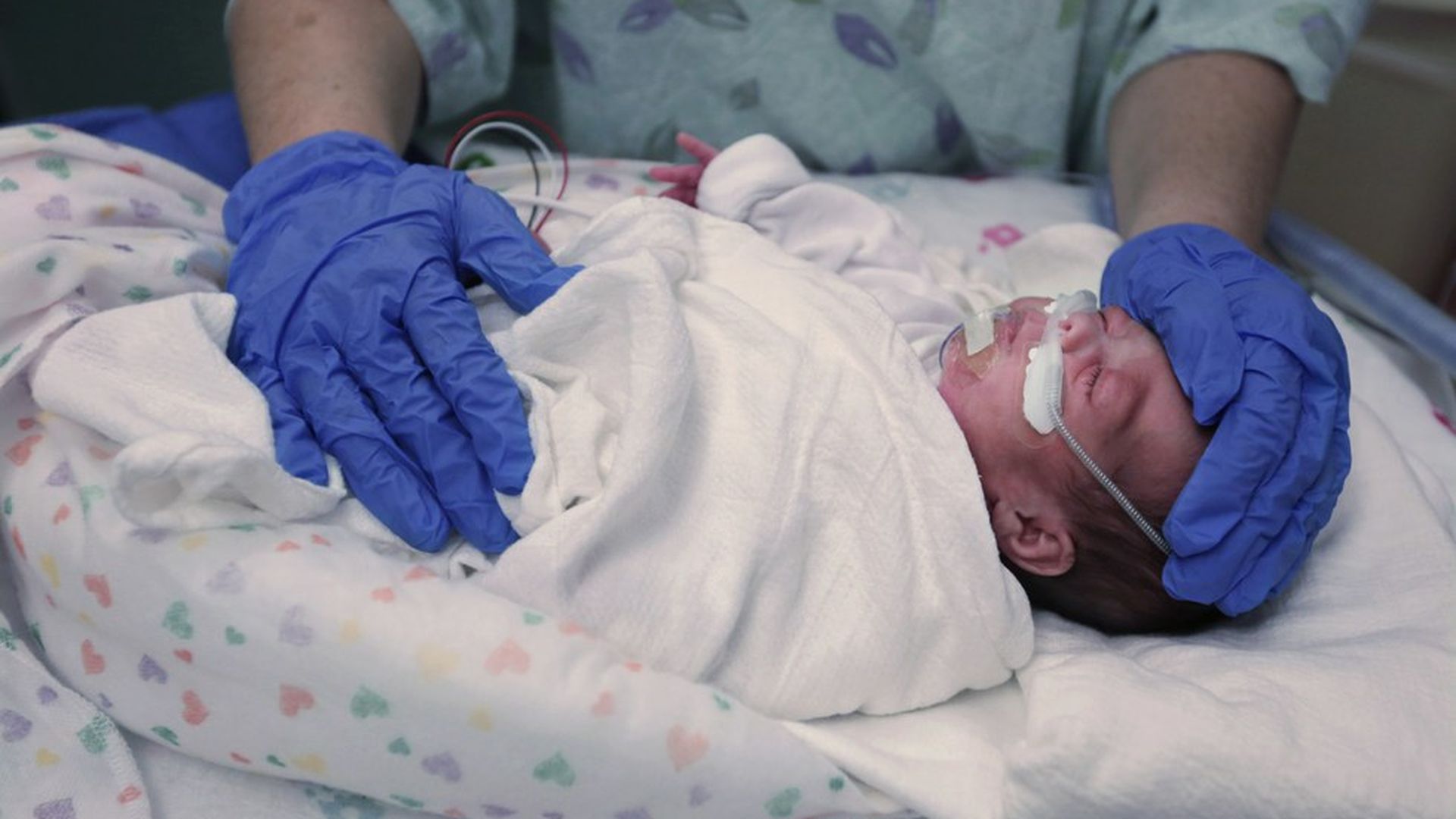 Researchers have discovered a link between premature births and sleep disorders like insomnia and sleep apnea, according to Nature.
The study is part of a $100 million investigation of prematurity in California and East Africa called the UCSF Preterm Birth Initiative. Researchers looked at the "records of almost three million births that took place in California between 2007 and 2012" and found 2,300 records of women diagnosed with a sleep disorder like insomnia or sleep apnea. Among them, insomnia increased the risk of preterm birth by 30%; sleep apnea increased the risk by 40%. (Prematurity is defined as being born three weeks or more before full term.)
Sleep disorders aren't a direct cause of preterm births. Jennifer Felder, leader of the study and postdoctoral researcher in clinical psychology at UCSF, said that lack of sleep could cause inflammation, which could lead to prematurity.
Why it matters: Nature reports that 15 million babies are born prematurely across the globe each year, and 1.1 million will die from complications.
Go deeper