Republicans still can't decide how to deal with the ACA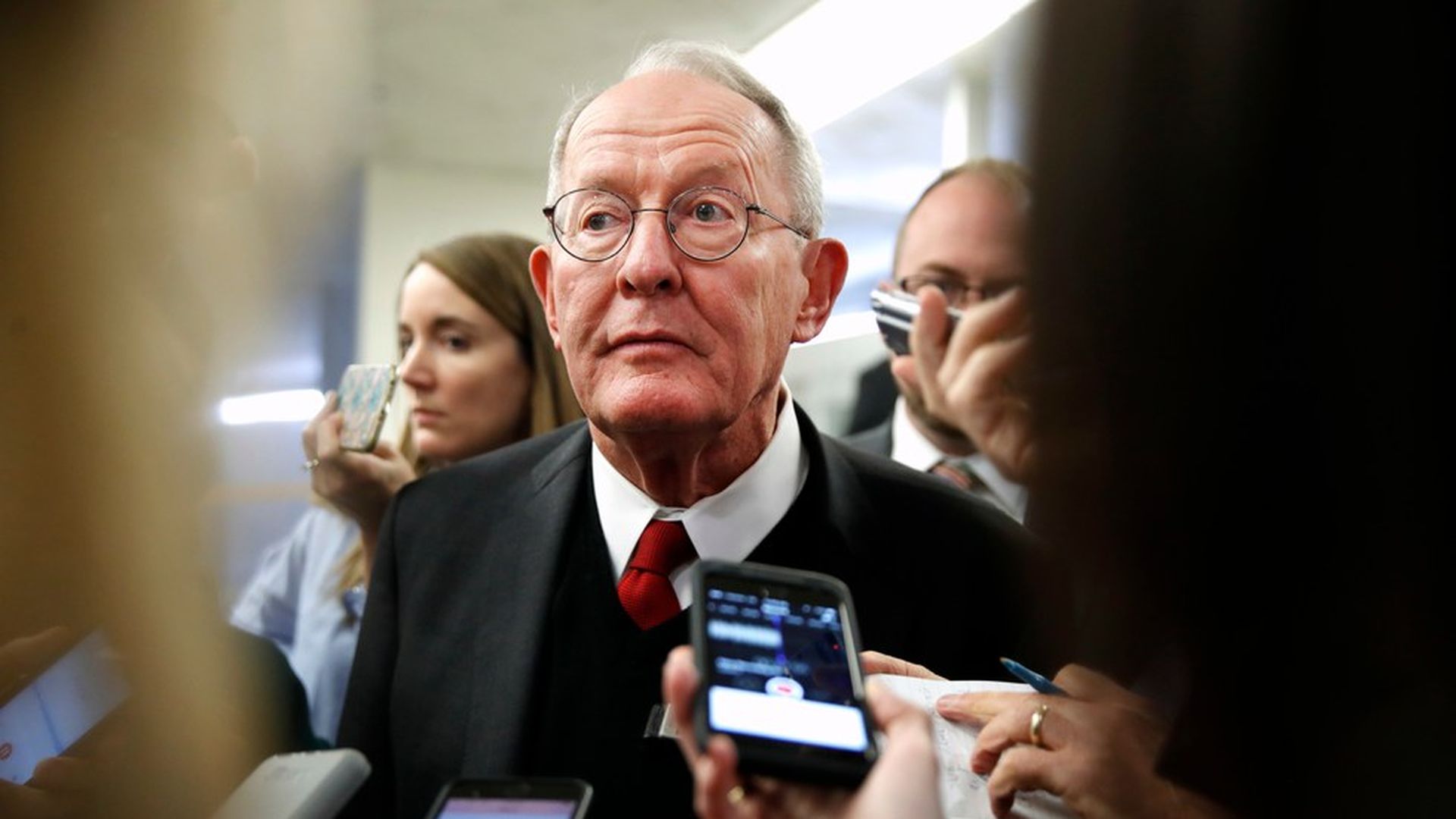 The debate over the Affordable Care Act's cost-sharing subsidies has reopened Republicans' divisions about how to approach the law as a whole: whether to change the law as much as they can; or let it stumble while they keep up a symbolic fight to repeal it.
What we're watching: Congressional Republicans are grappling with two competing proposals from two powerful committee chairmen. Which one is able to gather the most momentum — or whether they end up in a stalemate — will say a lot about whether the party is ready to face the reality that the ACA isn't going anywhere any time soon.
The two bills would both guarantee funding for the ACA's cost-sharing reduction (CSR) payments, but are otherwise extremely different, in both substance and process.
HELP Committee Chairman Lamar Alexander's stabilization bill is bipartisan; already has 60 supporters in the Senate; and would essentially trade two years of CSR funding for more state flexibility.
The second proposal, put forward by Finance Committee Chairman Orrin Hatch and Ways and Means Chairman Kevin Brady, would also fund the subsidies for two years, but in return for temporarily freezing the individual and employer mandates. No Democrats are expected to support the measure, which means it couldn't pass the Senate.
The divide: To be clear, almost all Republican lawmakers still say they want to repeal the ACA at some point. But in the wake of the party's high-profile failure to pass a repeal bill, the open question is whether to focus for now on smaller-scale reforms that could actually pass.
"There's still a sting from not getting it across the finish line, the repeal and replace, the first time," Sen. Shelley Moore Capito told me. "So I think that's still bubbling up. But then you've got the other issue – the more immediate issue – of fixing the problem. I think that's – I don't want to say controversy, but that's the battle right now."
Two camps:
Results and reality:Alexander describes his bill as a "short term, bipartisan plan to reduce premiums and avoid chaos."Sen. Susan Collins, a cosponsor of Alexander's bill: "It has the advantage of being bipartisan and I think that's the approach we need to take."Sen. Mike Rounds, another cosponsor: "We wanted to make sure we got results."
Repeal and replace:Speaker Paul Ryan spokesman Doug Andres: "The speaker does not see anything that changes his view that the Senate should keep its focus on repeal and replace of Obamacare."Hatch, in a statement: "If Congress is going to appropriate funds for CSRs, we must include meaningful structural reforms that provide Americans relief from Obamacare."Sen. John Barrasso: "I want to eliminate the mandates, which is not done in Alexander-Murray but is done in Brady-Hatch, so that's the direction I'm heading."
Not taking sides:Sen. Thom Tillis: "I encourage both of them...On the one hand, it's good to kind of message to the red meat crowd that's what we want…but at the end of the day, we've got to get an outcome."Sen. John Thune: "Obviously, to repeal all the mandates is something [that'd be] very popular among members. But the question is, is it something that Democrats would vote for. And so right now, like I said, we're kind of in a holding pattern."
The bottom line: "Some Rs want to go back to pre-2010 health care where decisions begin first on policy. Some Rs are stuck in post-2010 health care where decisions are rooted in bitterness and anger," one former GOP aide told me.
Go deeper