Republicans quietly explore 2020 presidential campaigns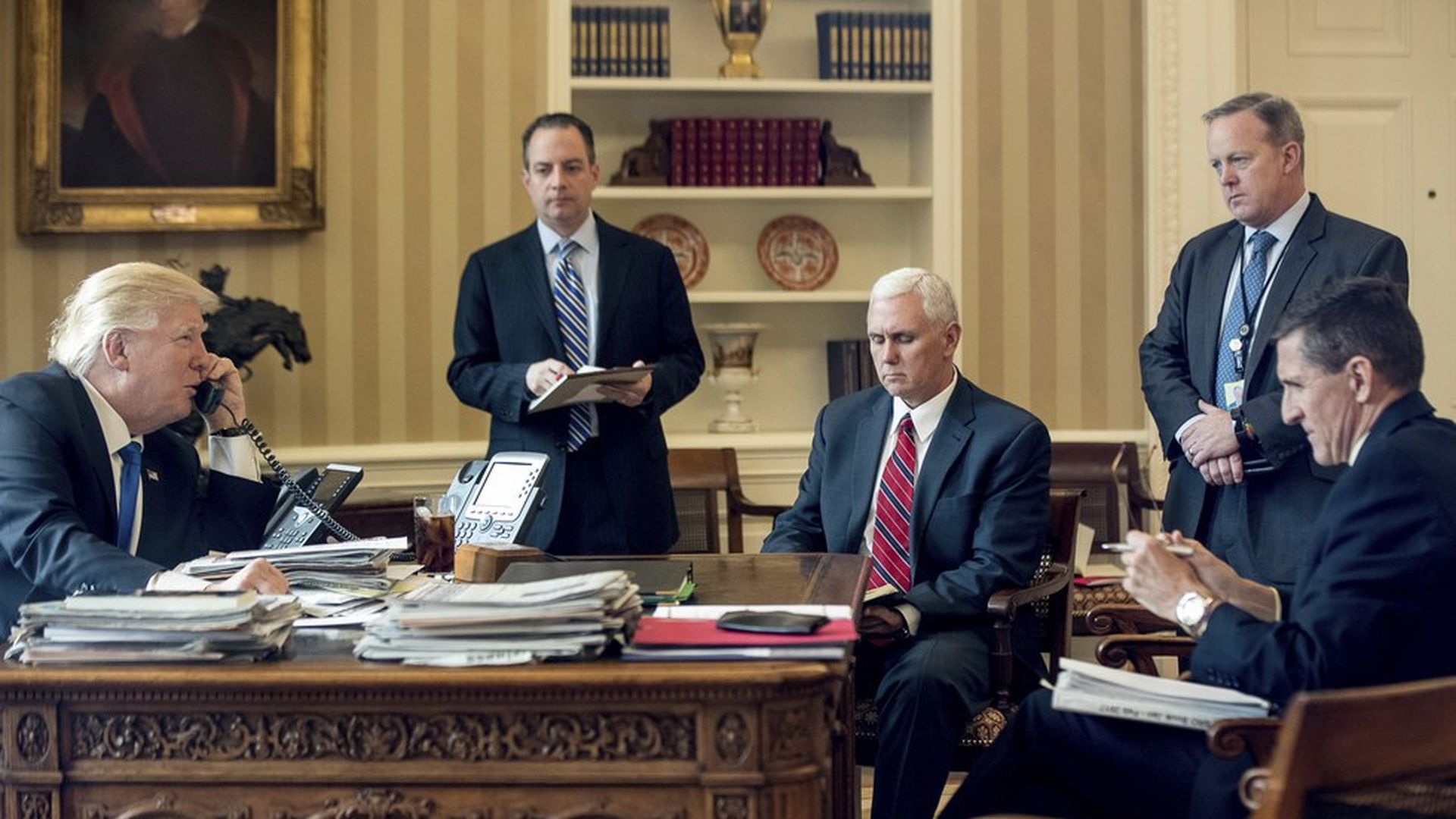 Some of Trump's fellow Republican politicians are already eyeing a potential 2020 presidential bid, the New York Times reports.
From Governor John Kasich's planned visit to New Hampshire to Sens. Ben Sasse and Tom Cotton spending time in Iowa, GOP lawmakers have been quietly exploring what looks like the beginning of a presidential campaign. The Times says Vice President Pence is attending so many political events "Republicans joke that he is acting more like a second-term vice president hoping to clear the field than a No. 2 sworn in a little over six months ago." (Pence's press secretary in a Tweet called the story "ridiculous.")
Bottom line: The so-called "shadow candidates" maintain they're only preparing in case Trump does not run again in 2020, but it also suggests a growing uncertainty about whether Trump is a lasting president. More than 75 Republicans "at every level of the party" expressed to NYT widespread uncertainty that Trump would even be on the 2020 ballot.
Go deeper