Reports of EpiPen failures spike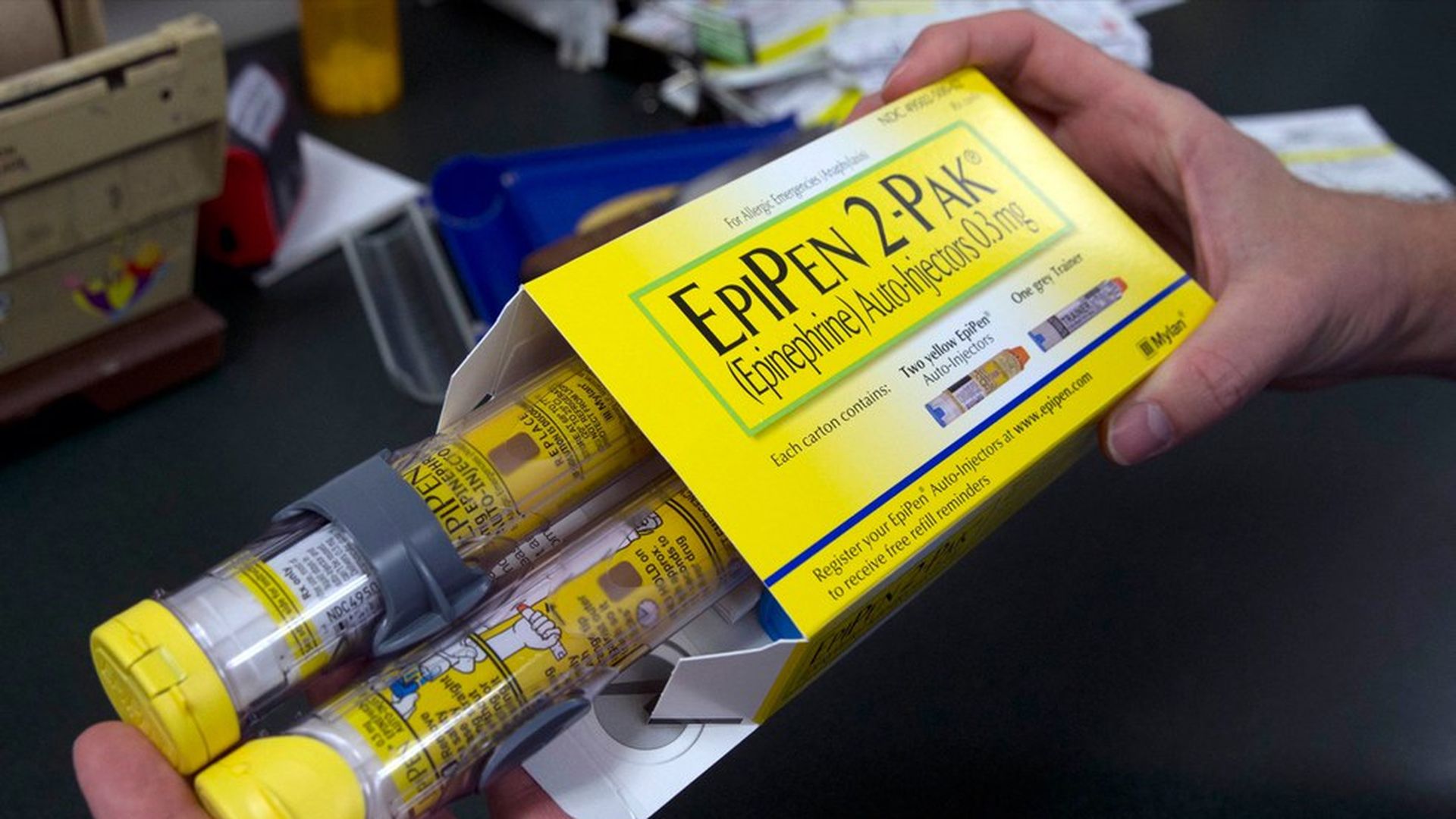 At the same time the price of the EpiPen has soared, so have reports of malfunctions, according to a Bloomberg News analysis of data from the Food and Drug Administration.
Why it matters: "This is a lifesaving product," Diana Zuckerman, president of the National Center for Health Research, told Bloomberg. "If it fails 105 times, that's significant."
The details:
The FDA has received 228 reports of EpiPen failures so far this year — up from 105 last year, up from just four in 2012.
Of those 228 reported failures this year, 35 people were hospitalized and seven were tied to patients' deaths, according to Bloomberg.
The product's design changed in 2009. Mylan, the company that sells the EpiPen, told Bloomberg those changes were important for patient safety. They also extended Mylan's patent protections.
Correction: This post has been updated in the last paragraph to clarify that the EpiPen redesign was in 2009.
Go deeper