Report: U.S. soldier killed in Niger was executed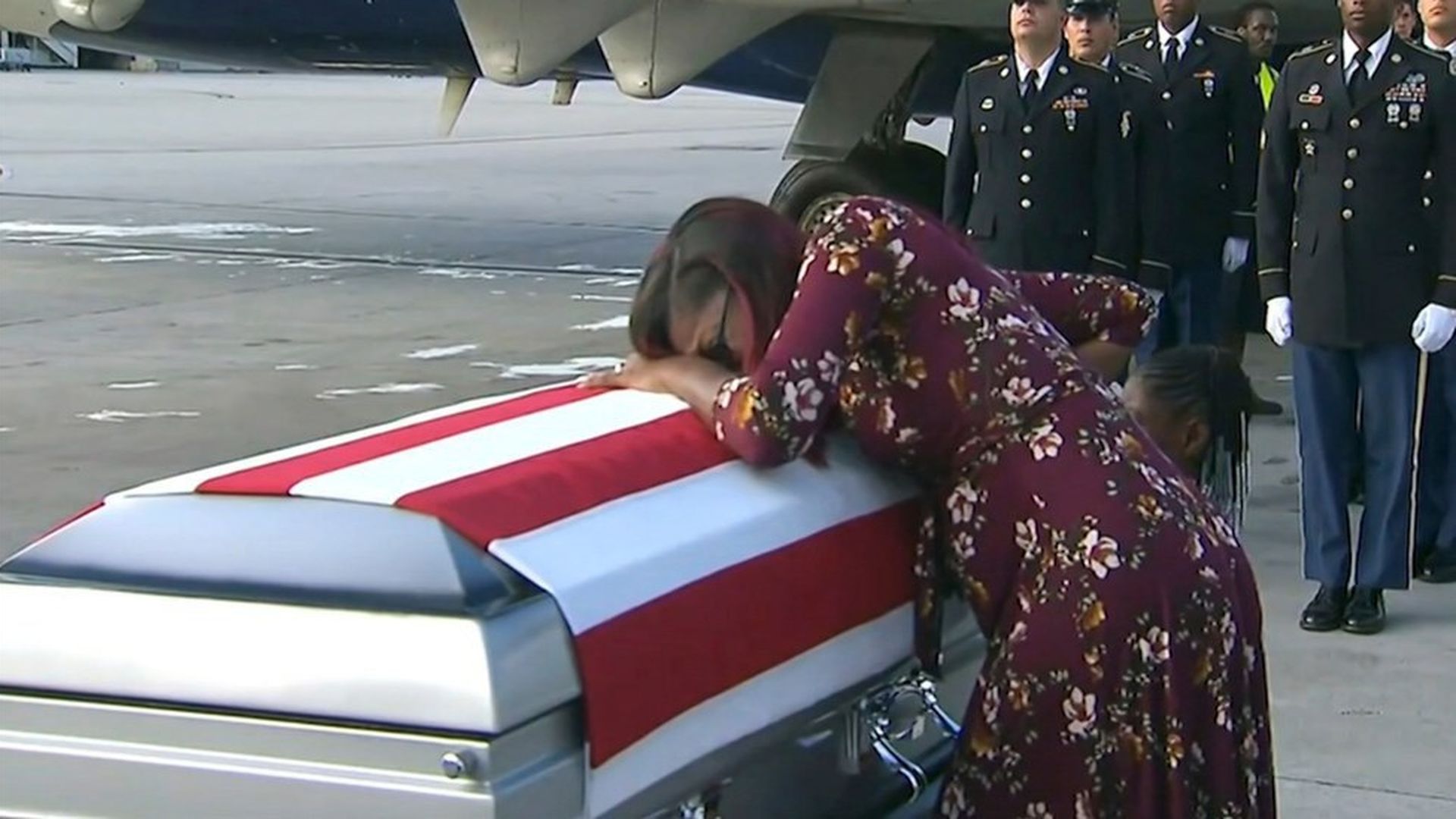 One of the U.S. soldiers killed in Niger "found with his arms tied and a gaping wound at the back of his head, according to two villagers, suggesting that he may have been captured and then executed," The Washington Post reports. A villager told the paper the soldier's head had been smashed and his wrists bound.
Why this matters: Congress is investigating what went wrong in the operation in Niger where four U.S. soldiers were killed. The Post reports lawmakers have complained about receiving "insufficient or conflicting information about what happened."
Go deeper