Report: Staples rejected takeover offer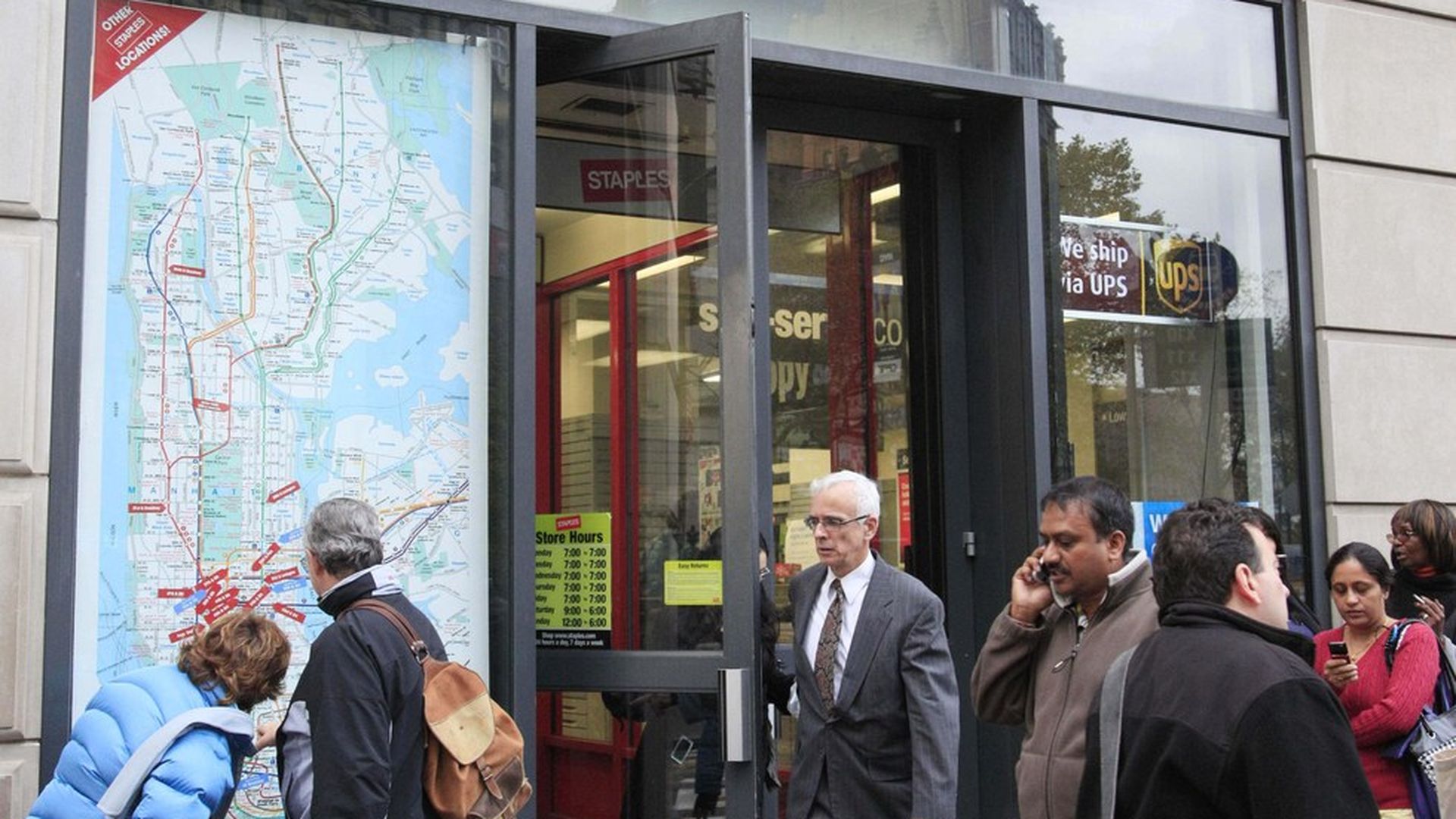 Only two private equity firms want to take over Staples Inc. — Cerberus and Sycamore — but now that's down to just one, per Bloomberg.
Staples rejected a buyout from Cerberus Capital Management because they considered the offer too low. Now, only Sycamore Partners is left on the list of companies likely to buy the office supplies giant.
Quick take: That the only two offers came from Cerberus and Sycamore is not good news for Staples, since both firms are known more for taking on troubled companies than strong ones.
Reality check: Things might have been much different if Staples hadn't been blocked from buying Office Depot last year, after the regulatory and legal system determined that such a combination would unfairly reduce competition for big business customers.
Go deeper