Report: Jared Kushner told CNN to fire 20% of its staff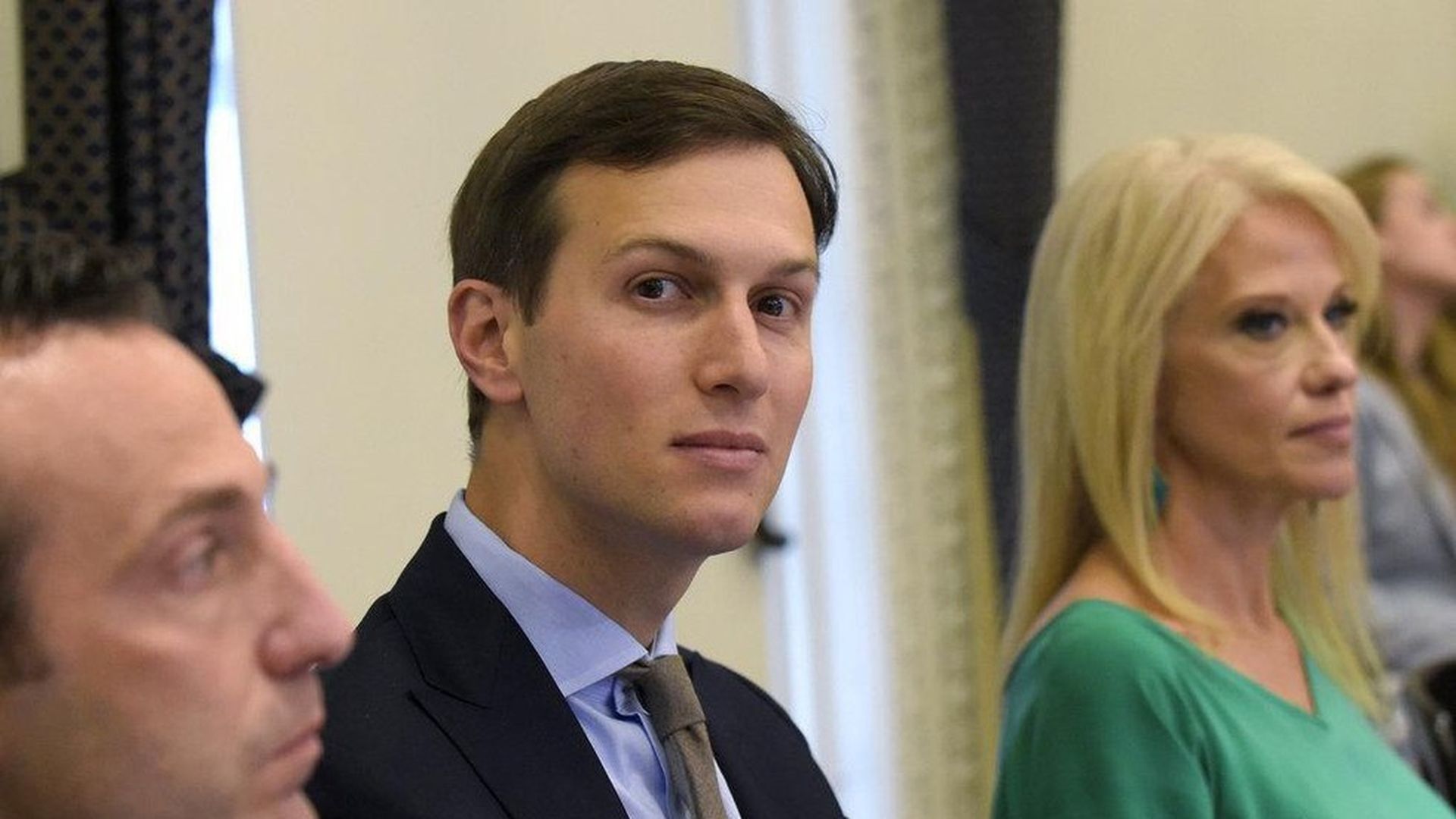 Jared Kushner met Gary Ginsberg, a Time Warner executive vice president, early this year and told him CNN should fire 20% of its staff because they were so wrong in their analysis of the election and how it would turn out, the Wall Street Journal's Amol Sharma reports on B1:
"A White House official said Mr. Kushner didn't intend the comment to be taken seriously, and was simply trying to make a point."
But: "Inside Time Warner, it wasn't taken lightly."
Why it matters: "[A]s the government has raised concerns in its review of Time Warner's pending sale to AT&T Inc., people within the companies and on Wall Street are speculating that the Trump administration's feelings about the network could be influencing the deal."
"The government has denied politics is playing a role in its examination of the merger, and AT&T Chief Executive Randall Stephenson said Thursday he has no reason to suspect that is a factor."
On Monday, when AT&T executives visited the Justice Department, "Trump's recently confirmed antitrust chief, Makan Delrahim, raised the prospect that the companies would have to sell either Turner, parent of CNN and other cable networks, or the DirecTV satellite unit."
Go deeper