Rare survey finds Cubans are hungry for stronger U.S. ties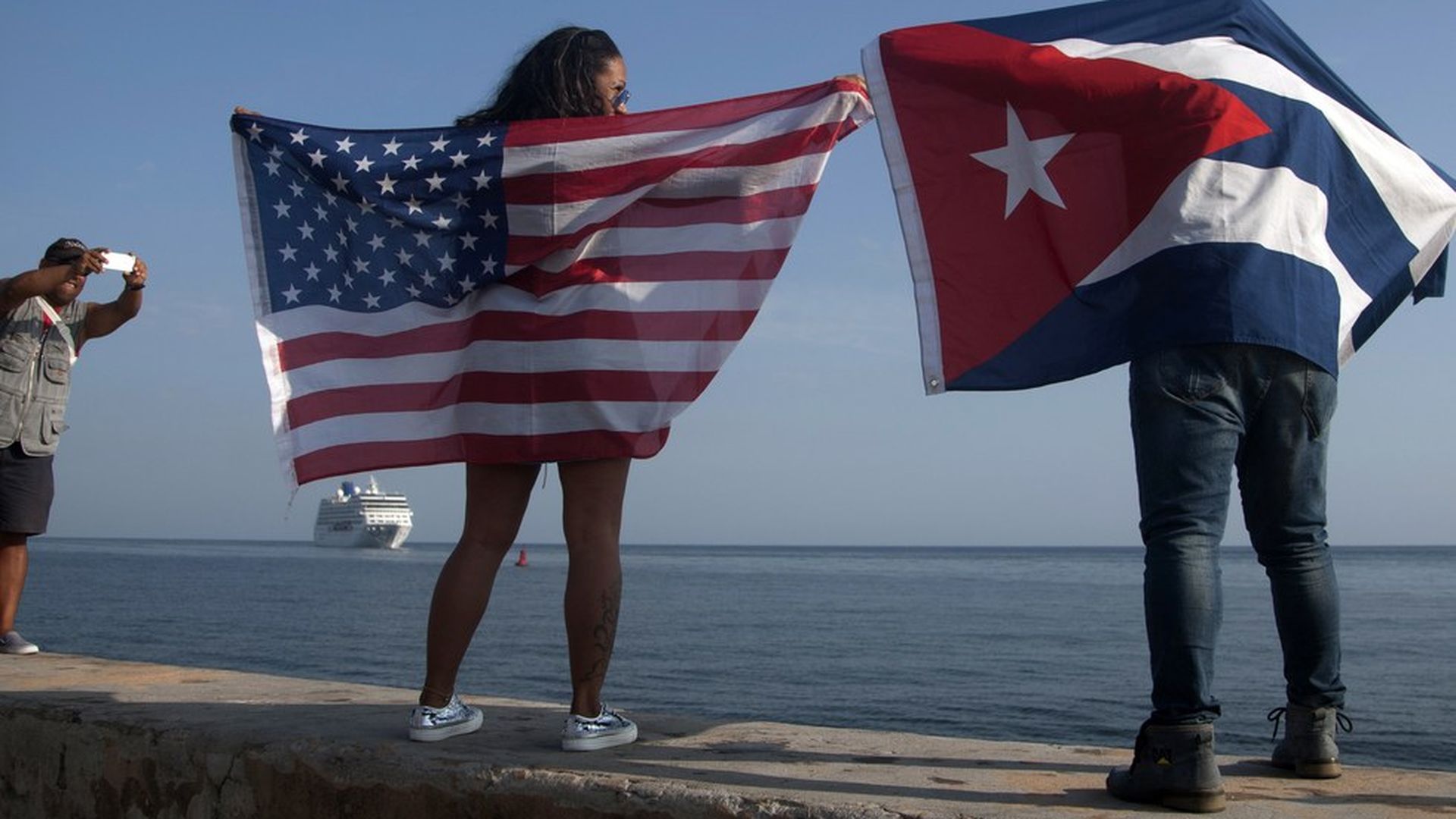 A rare survey of 840 Cubans, conducted by NORC at the University of Chicago, revealed that many Cubans are clamoring for more economic opportunity, a chance to leave Cuba, and a new era of normalized relations with the U.S., per the N.Y. Times. Of those interviewed:
More than half said they would like to leave the country if given a chance, and 70% of those individuals said they would move to the U.S. if they could.
55% felt better relations with the U.S. would be a good thing, while only 3% felt it would be bad.
95% said having a high level of economic growth was an extremely important goal, but only 30% felt the Cuban economy will improve in the next 3 years.
Meanwhile, the Trump administration has said it's conducting a full review of its Cuba policy, and the president may choose to cut ties with the country again.
Go deeper