Putin weighs making U.S. media in Russia register as foreign agents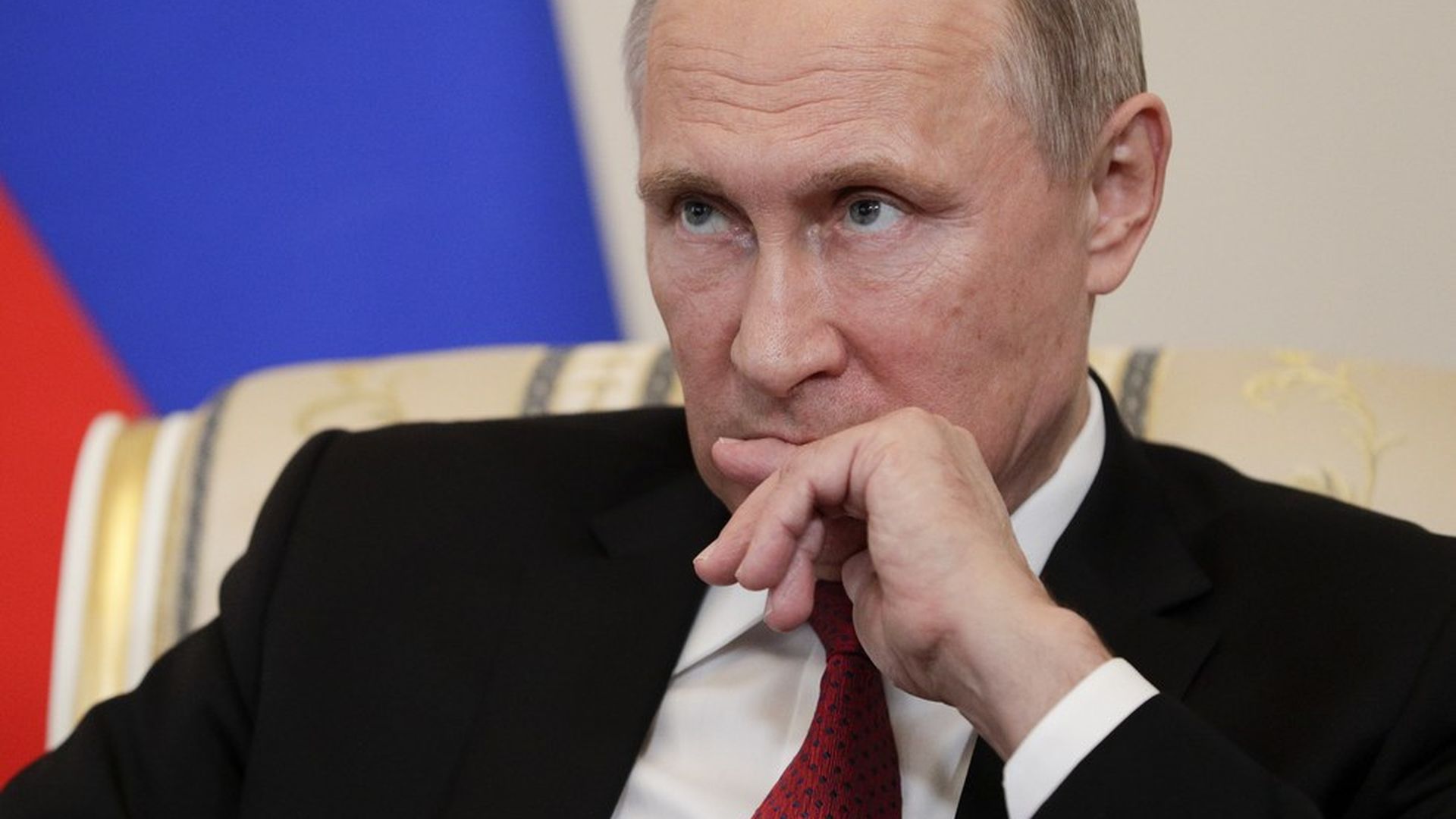 The U.S. made the broadcast network Russia Today register as a foreign agent earlier this week because intelligence officials said it tried to influence the 2016 election as a Kremlin network, per Reuters. Now, Russian President Vladimir Putin is considering doing the same thing to U.S. media that operates in Russia, but he said that might be "a little too harsh."
Why it matters: If Putin's government responds this way, it would simply be as a retaliatory measure and not because their intelligence officials found a similar instance of meddling in elections. And registering as a foreign agent would then require those media outlets to report their staffing and sources of funding to the Kremlin on a regular basis.
Go deeper