Pro-Trump group targets four more senators over health care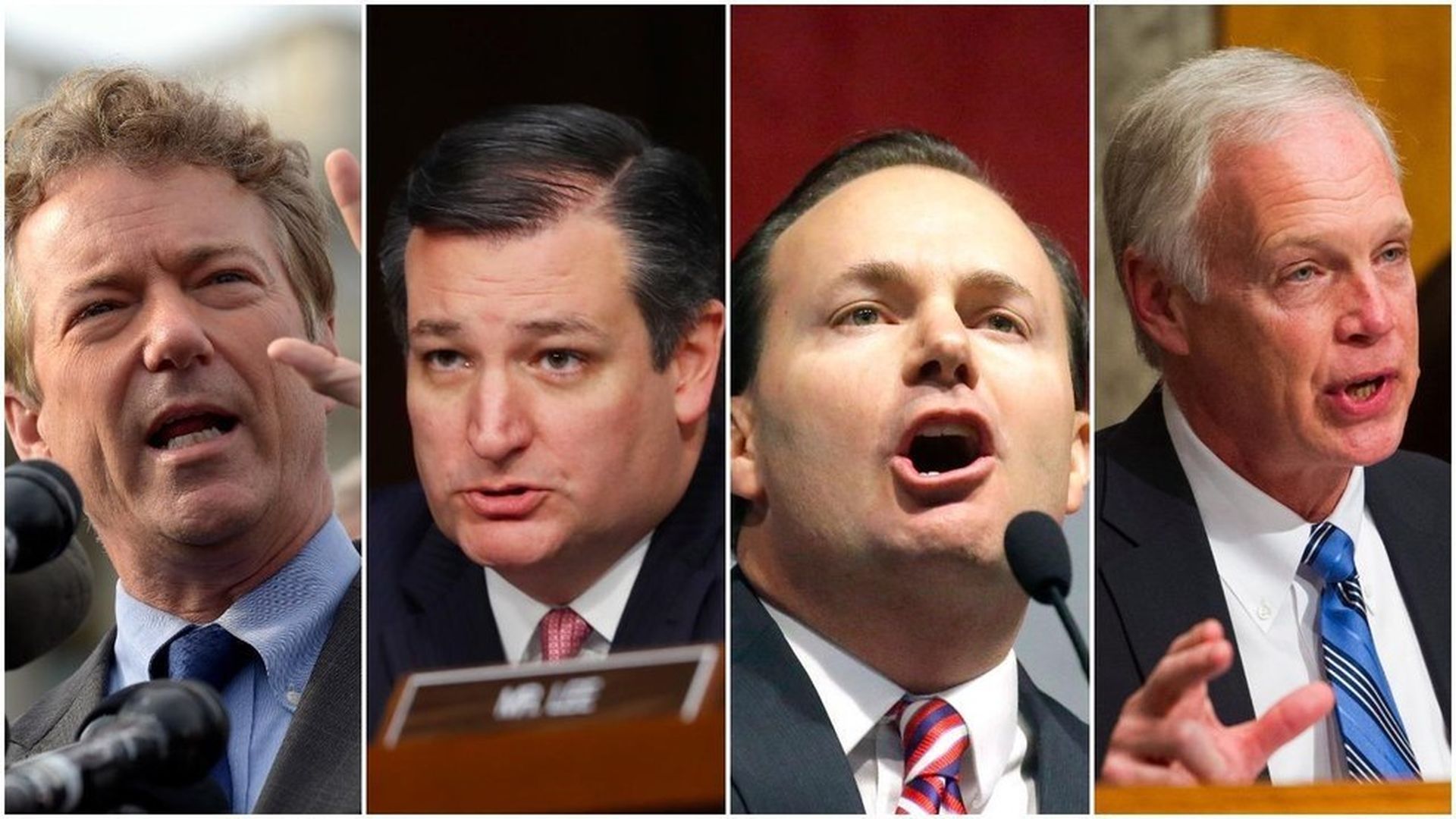 America First Policies, an outside group backing President Trump's agenda, is expanding its online and social media ad campaign to target four more GOP senators who have come out against the Senate's health care bill, per the AP.
The new targets: Rand Paul (KY), Ted Cruz (TX), Mike Lee (UT), and Ron Johnson (WI) — in addition to Dean Heller of Nevada, who was the group's first target.
More to come? The AP notes that a radio and TV buy against the senators might be coming by the end of the week. As Axios reported this morning, they may have a chance to walk back their opposition to the bill before the advertising onslaught hits with full force.
Go deeper