Pro-life groups warn Senate GOP not to back down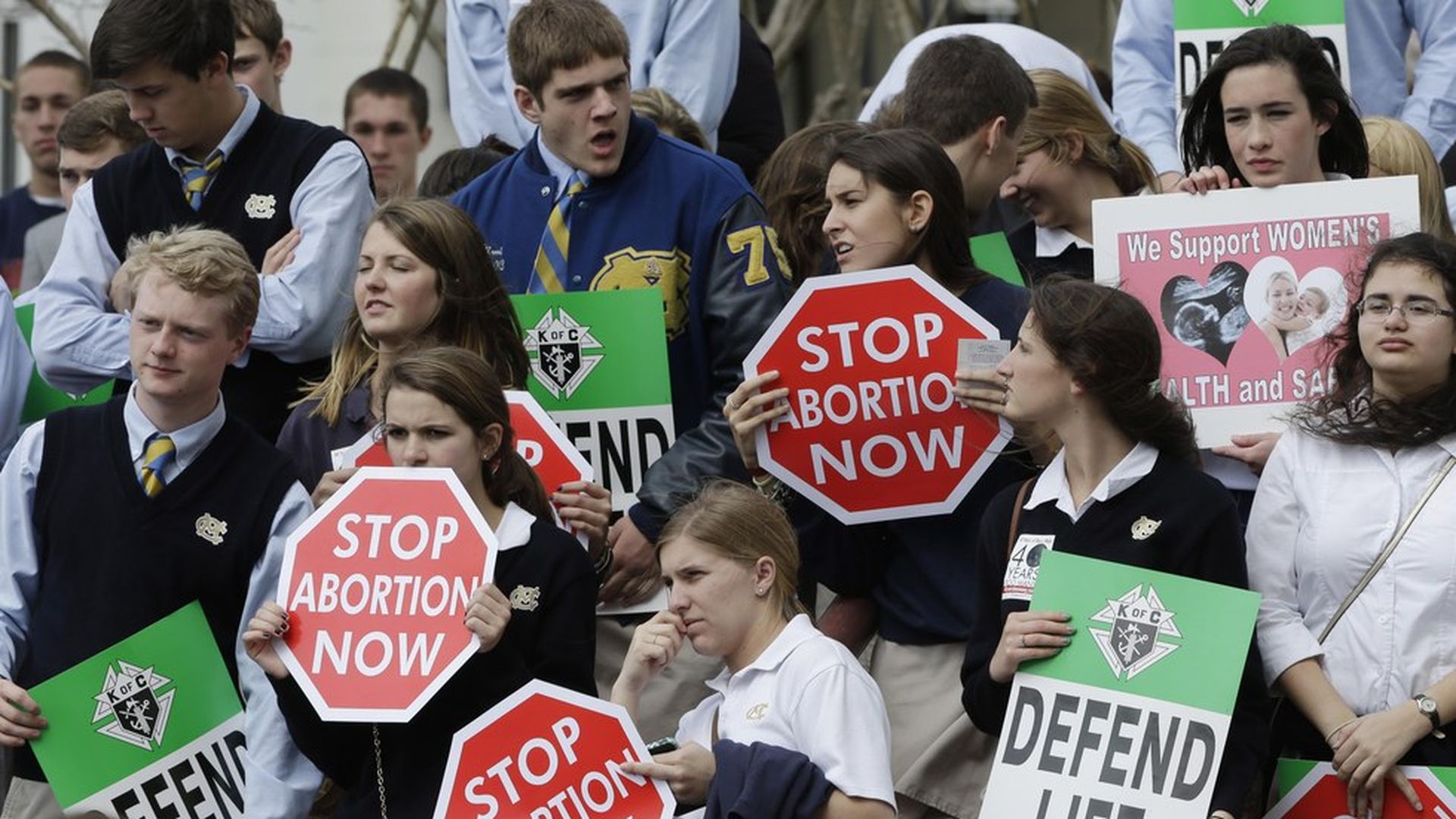 The pro-life community likes the Senate health care bill — for now. Here's today's statement from the Susan B. Anthony List and the Family Research Council:
"The health care bill must not indefinitely subsidize abortion and must re-direct abortion giant Planned Parenthood's taxpayer funding to community health centers. The Senate discussion draft includes these pro-life priorities, but we remain very concerned that either of these priorities could be removed from the bill for procedural or political reasons."
Between the lines: The Senate bill currently prevents premium subsidies from being used for plans that cover abortions, and defunds Planned Parenthood for a year. But the subsidy pro-life provisions are very likely to be stripped out of the bill to make it comply with Senate rules next week, and moderates like Sens. Susan Collins and Lisa Murkowski adamently don't want to defund Planned Parenthood.
Why this matters: Passing the bill is all about getting 50 votes. If the pro-life community is angry, it'll scare many members. But on the other hand, Collins and Murkowski could end up being necessary votes.
Go deeper