Portion of Queen Elizabeth's estate was invested offshore, docs show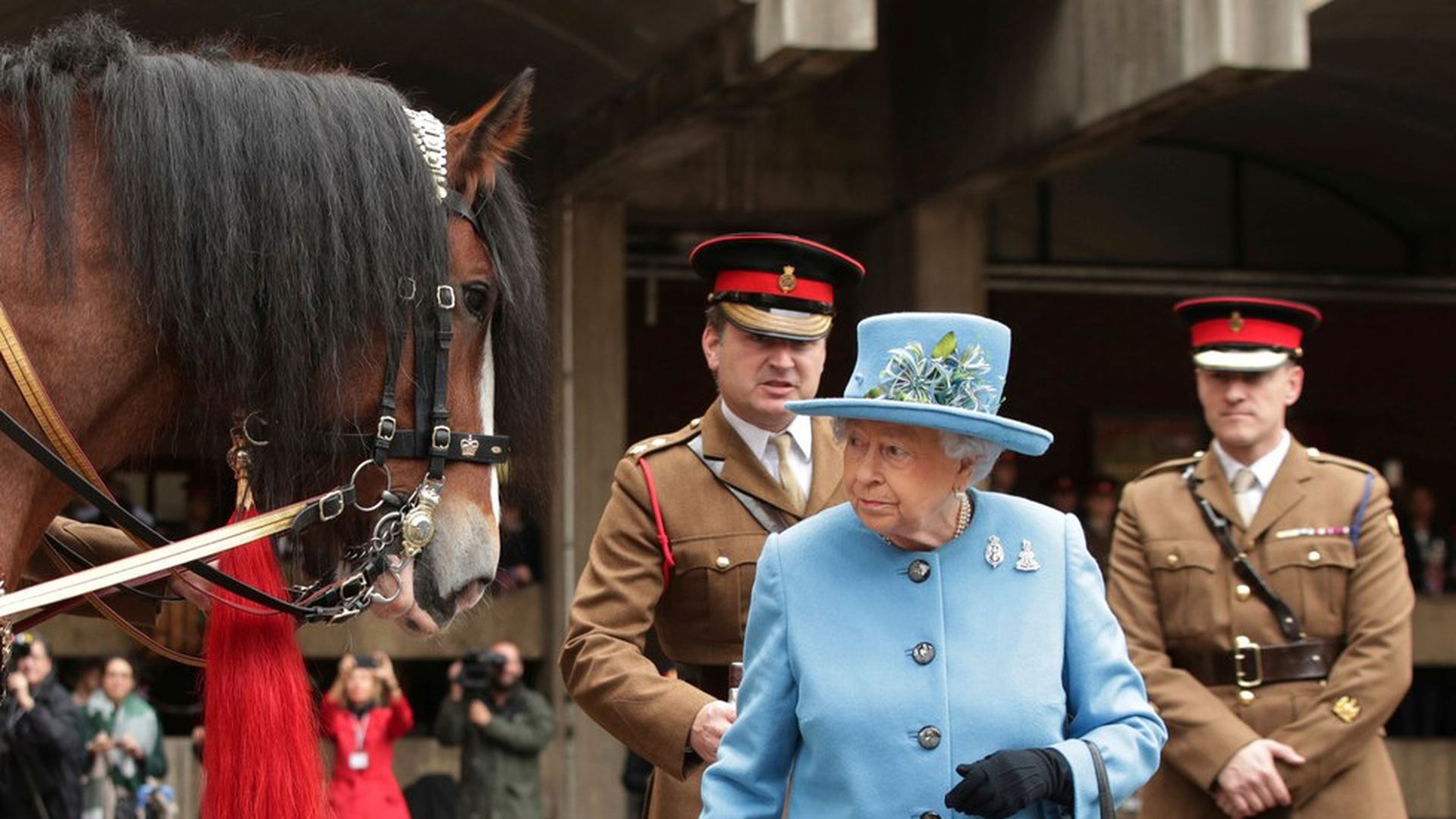 A portion of Queen Elizabeth II's private estate was invested in offshore funds in the Cayman Islands and Bermuda and used to fund a small interest in the takeover of two British retail chains, per the BBC. The revelation was contained in the Paradise Papers, a trove of leaked documents from offshore law firms detailing the tax avoidance strategies of the global elite.
Why it matters: The disclosure shows just how high up some of the information in the Paradise Papers might go. And while the Queen is legally in the clear — she's exempt from paying tax in the United Kingdom, but does so anyway — her estate's investment comes across as poor judgment given the weight of her reputation.
More about the investment:
It involved purchasing a stake in the controversial British rent-to-buy chain BrightHouse. The company was accused of "preying on the vulnerable" by the Financial Times due to sky-high interest rates on home appliances and other fixtures.
It was notably small — only a few million pounds of the Queen's £500m estate. The current investment amounts to just 0.3% of the estate's total value. The controversial interest in BrightHouse is just 0.0006% of the estate.
Go deeper: The Paradise Papers hit Wilbur Ross on this side of the Atlantic.
Go deeper