Poll: Voters want to see Dems win back Congress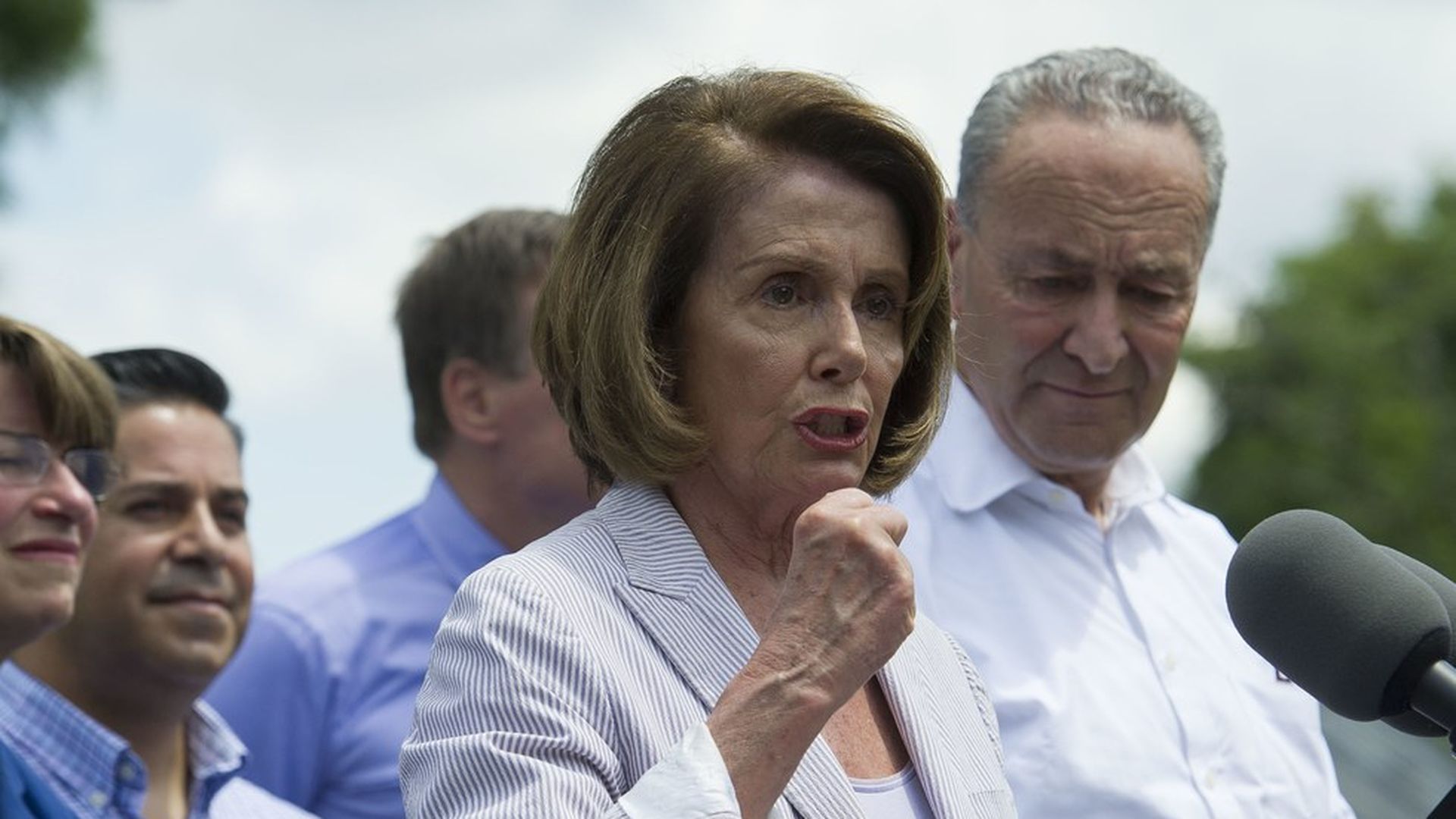 Voters say they want Democrats to seize control of both the House and the Senate, according to a Quinnipiac poll.
House: 52-38 in favor of Democrats, 48-37 among independents
Senate: 53-39 in favor of Democrats, 49-40 among independents
Worth paying attention to: The polling for the House. Compare the Democrats' 14-point lead to the 1-point Republican advantage in the nationwide House vote in 2016. All seats are up for grabs.
Worth a shrug: The Senate polling — not everyone will be voting for the Senate in 2018. There are 10 red-state Democrats up for re-election and one blue-state Republican.
Go deeper