Police using pepper spray after cop acquitted for murder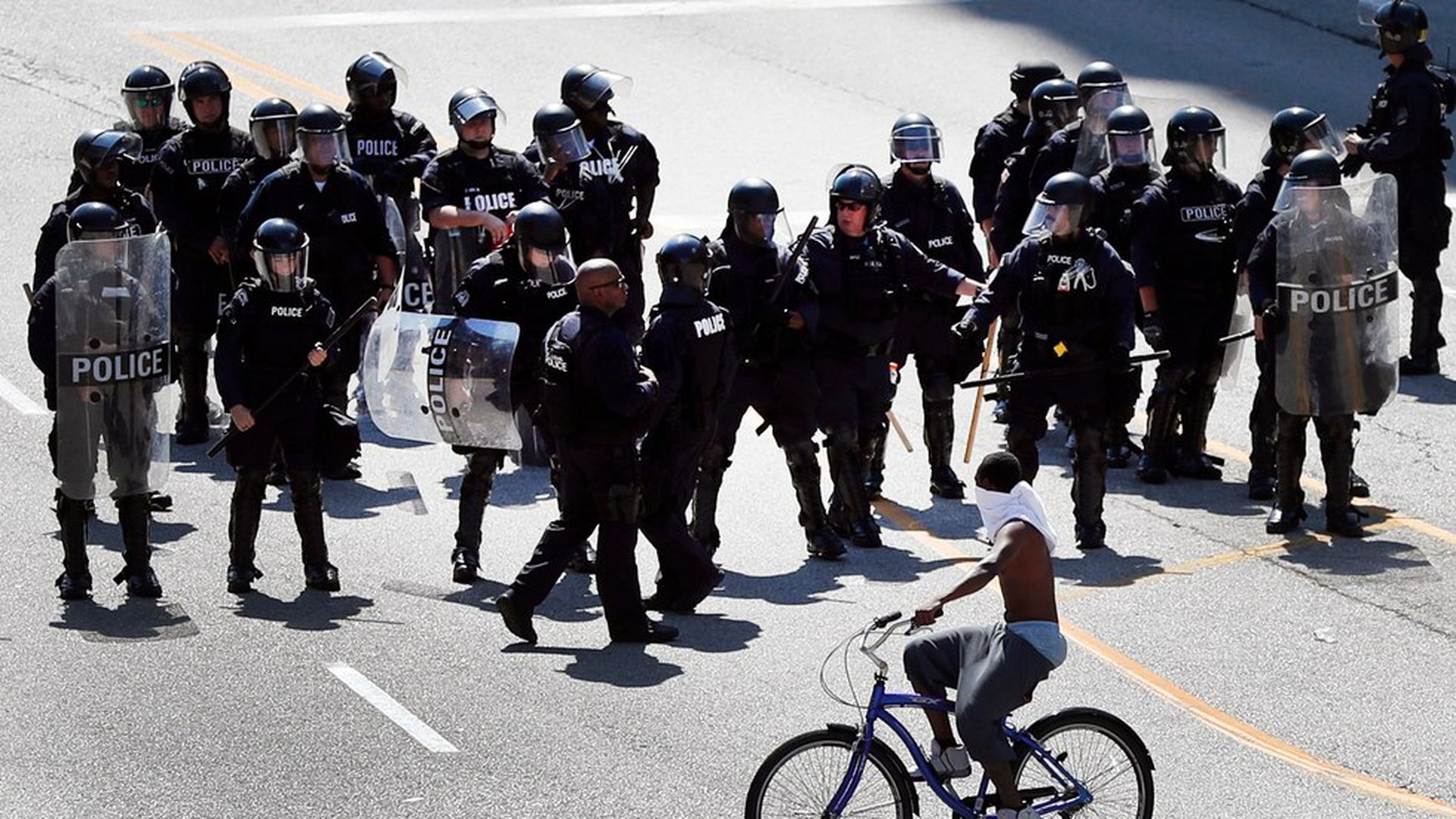 Police are using pepper spray Friday evening on protesters in St. Louis, Reuters reports, citing witnesses and video. The protesters who have flooded the streets of St. Louis are gathering after a white police officer was acquitted for the 2011 murder of Anthony Lamar Smith.
The judge said an "urban heroin dealer" without a weapon would be an anomaly — a statement the attorney for the mother of Smith's daughter, Christina Wilson, cited as evidence the ruling was prejudiced.
Back story: The lawyers for the police officer, Jason Stockley, said he had fired in self-defense in 2011, although he was accused of planting a gun in Smith's car.
Go deeper