People feel better about the economy than their spending suggests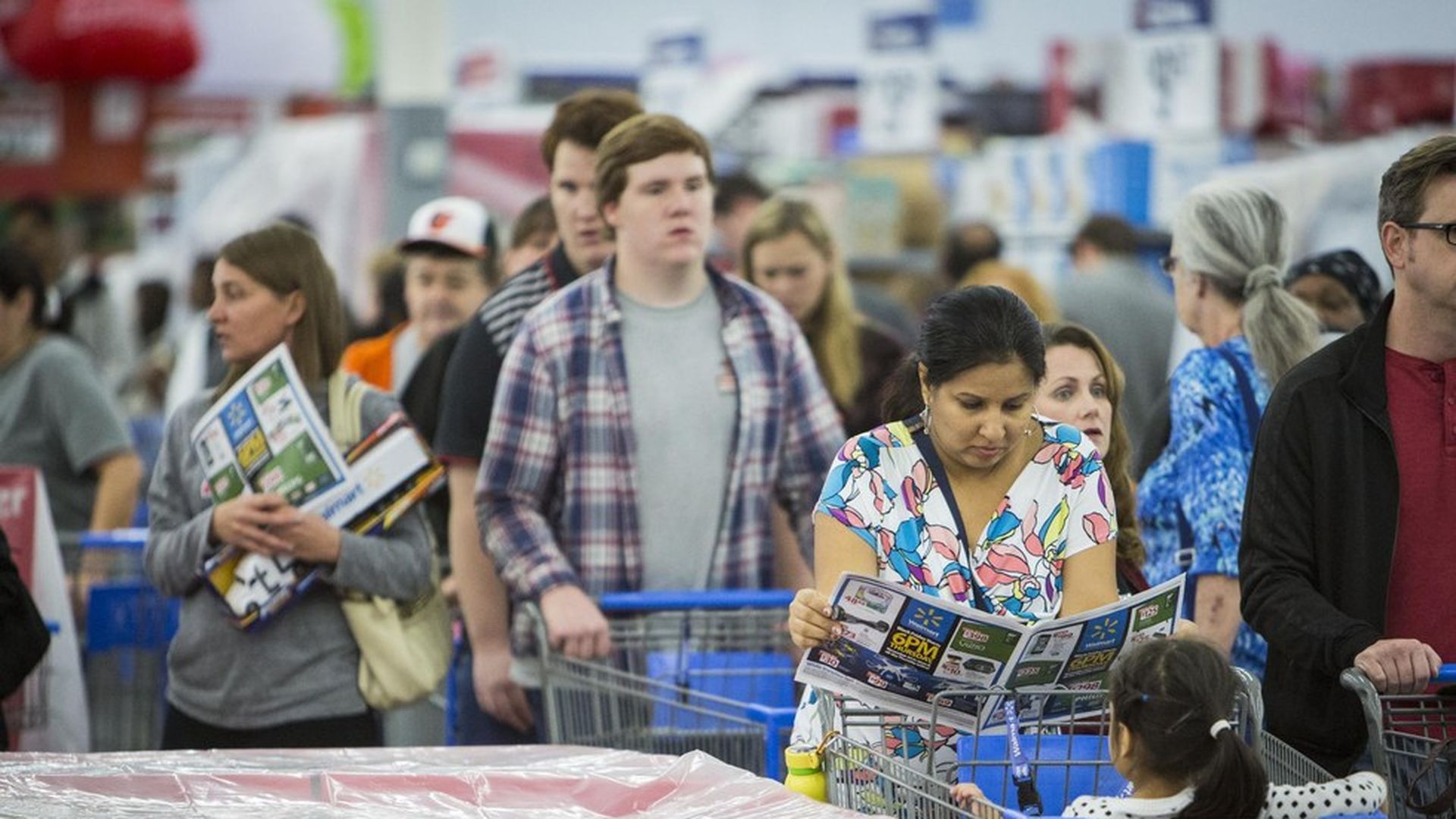 When it comes to the economy, people feel one way but act in a completely different manner. That's what the Wall Street Journal's lead story shows — that we are optimistic about the state of the economy, yet we're not spending money.
"Uneven retail spending stands in sharp contrast to soaring measures of consumer confidence. The University of Michigan's consumer-sentiment measure ... is near the highest level in more than a decade," WSJ's Eric Morath writes.
Why it matters: The election reportedly has something to do with this feeling vs. spending situation. Consumers steadily reported economic optimism since the 2016 election, despite Trump's delayed agenda thanks to a continued focus on replacing Obamacare. But, the hard data suggests these feelings aren't strong enough for consumers to support the economy with their hard-earned money — and that has retailers worried.
Fast facts: Thursday's results from the consumer-sentiment survey showed the index has risen to 98 (on a scale of 100). The survey measures consumers' optimism about the state of the economy and their personal financial situation. Meanwhile, in March there was a 0.2% decrease in sales among U.S. restaurants, and online and retail stores compared to the previous month. February had a 0.3% sales decrease.
Go deeper