Pentagon dials back Trump's tough talk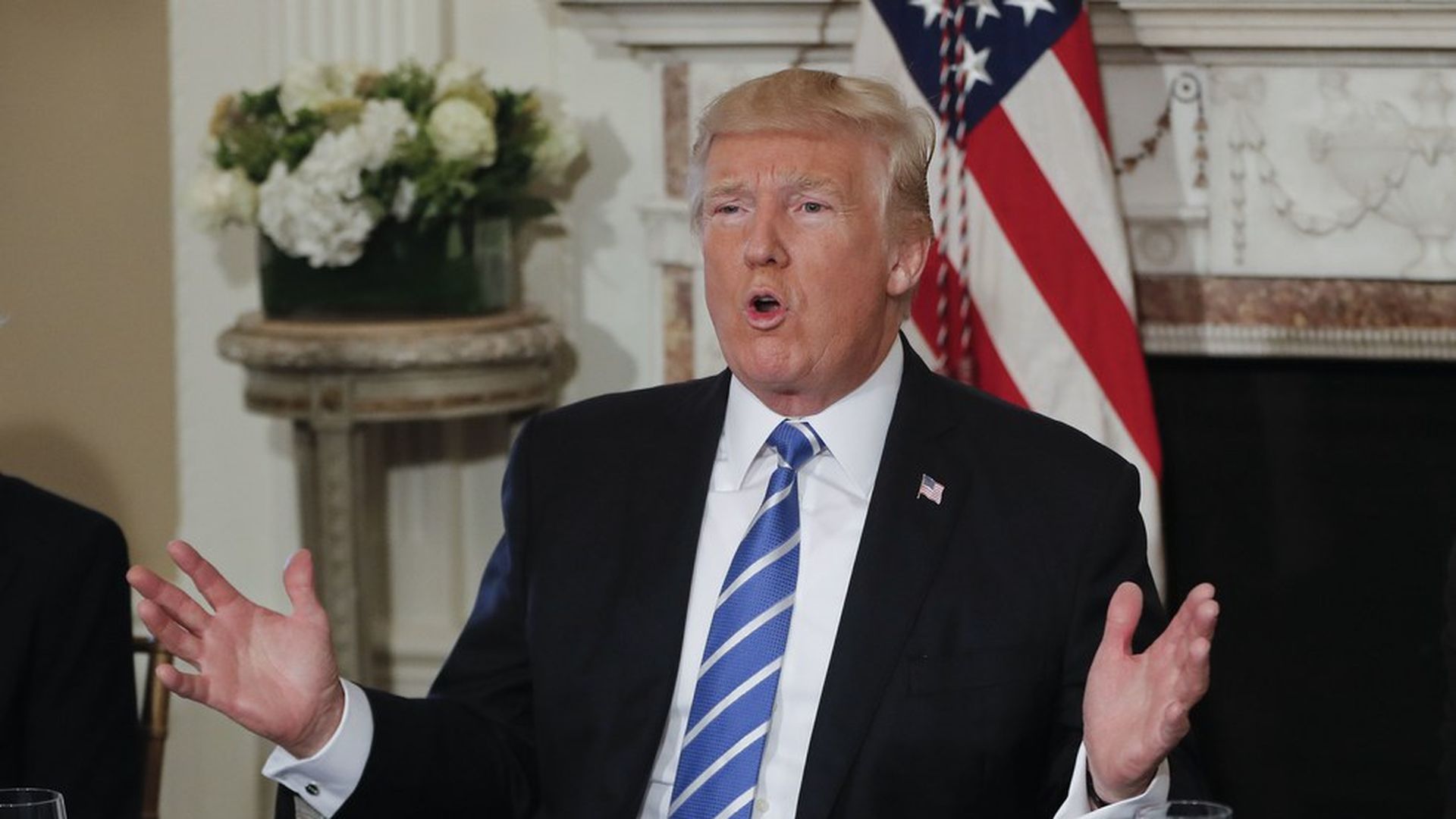 President Trump declared yesterday that he wouldn't rule out a "military option" in Venezuela, following the country's violent civil unrest. "Venezuela is not very far away, and the people are suffering and they're dying," he said. "We have many options for Venezuela, including a possible military option if necessary."
But the Pentagon stepped in to say not so fast: "The Pentagon has not received any orders with regards to Venezuela," Pentagon spokesman Eric Pahon told CNN. "The military conducts contingency planning for a variety of situations. If called upon, we are prepared to support ... government efforts to protect our national interests and safeguard US citizens."
Why it matters: Trump has a penchant for making tough, sometimes improvised statements that suggest forthcoming military action. The Pentagon's response is a reminder there's a team of defense officials considering the best solution forward and Trump's remarks aren't always direct orders.
Go deeper