Pence tries to rally HHS employees behind ACA repeal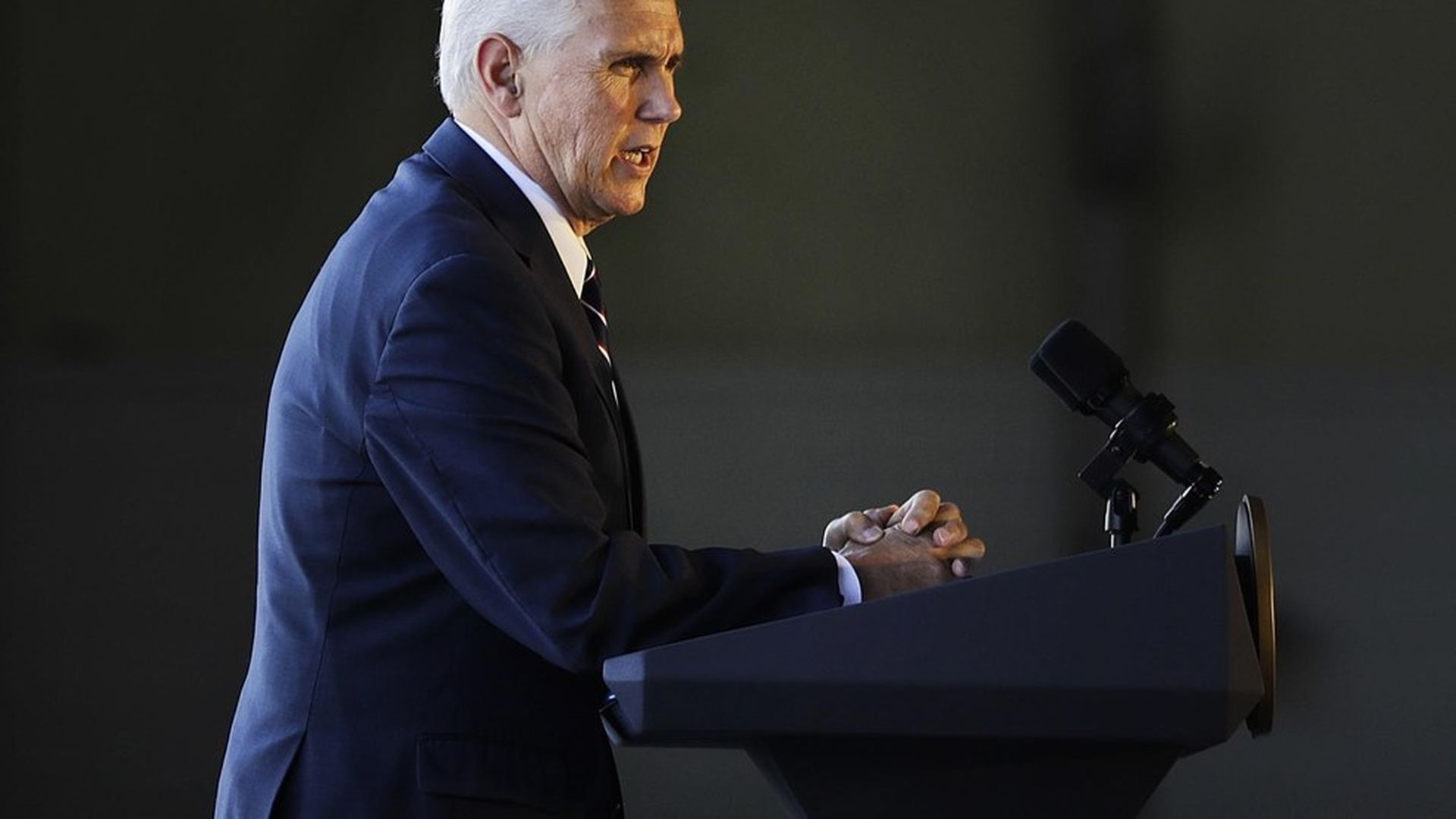 Vice President Mike Pence, along with Health and Human Services chief Tom Price and Medicare and Medicaid head Seema Verma, spoke at HHS headquarters this morning to reaffirm the Trump administration's commitment to repealing and replacing the Affordable Care Act.
Why it matters: The content of the speech wasn't anything exciting — it was a typical health care stump from Pence — but the crowd's reaction was more noteworthy. When the VP directly addressed HHS employees, telling them that President Trump was relying on them to fulfill a promise to repeal and replace the ACA, the applause in the room was tepid.
Go deeper