Pence hints at more Trumpcare changes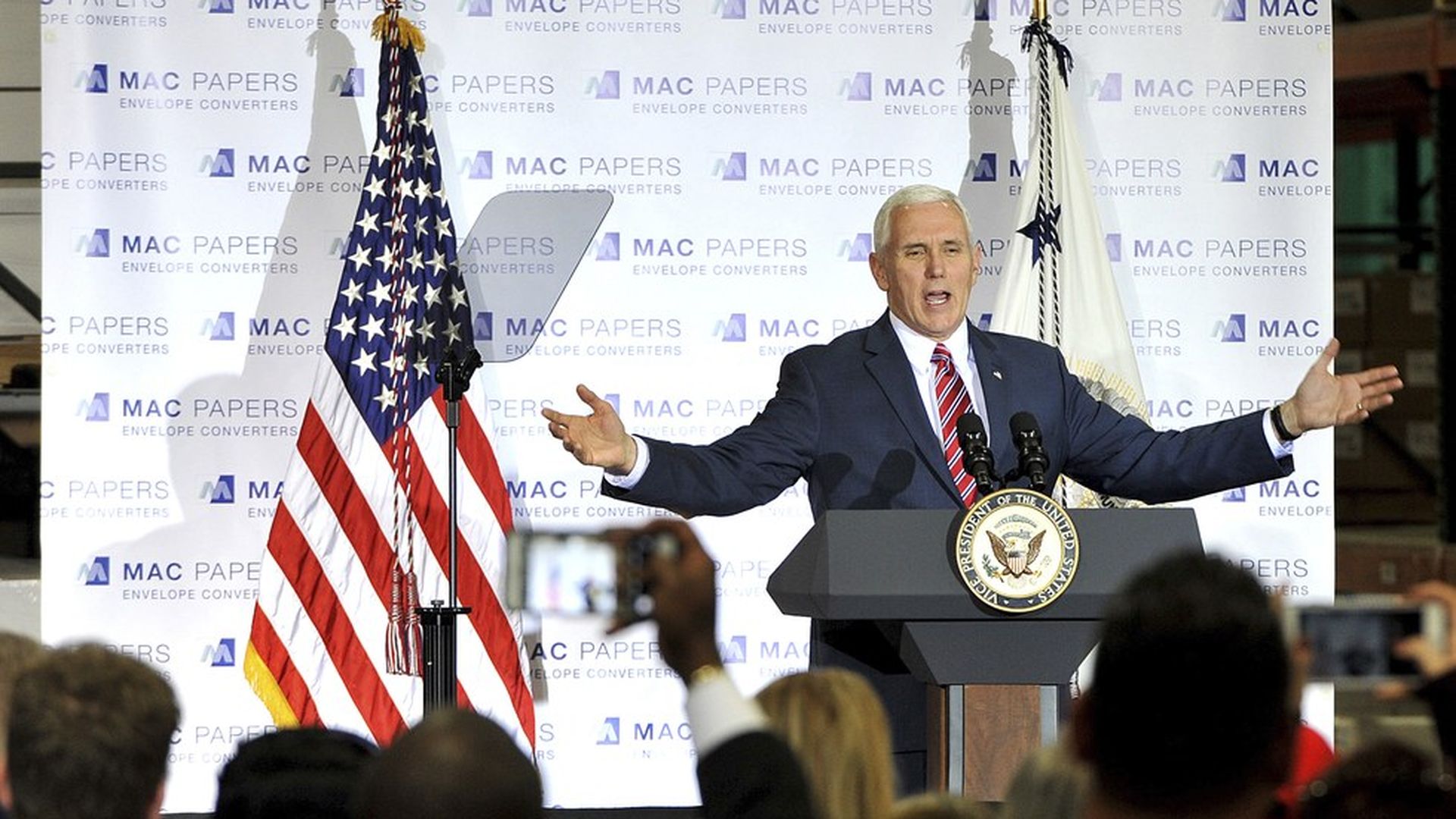 Vice President Mike Pence said this afternoon that he and President Trump are open to more changes to the Obamacare replacement bill in addition to the Medicaid rewrites they've promised conservatives.
We'll continue to listen intently for ways to make this even better. — Pence to a crowd in Jacksonville, Florida.
He highlighted the changes Trump promised members of the Republican Study Committee yesterday: stopping more states from expanding Medicaid, letting states turn the program into block grants, and adding work requirements.
Why it matters: Pence is making a point of signaling to conservative Republicans that the administration is listening to them — but he's also tying the administration to a shift to the right that may not go over well in the Senate.
Go deeper