Pence: Congress is "working around the clock" to repeal ACA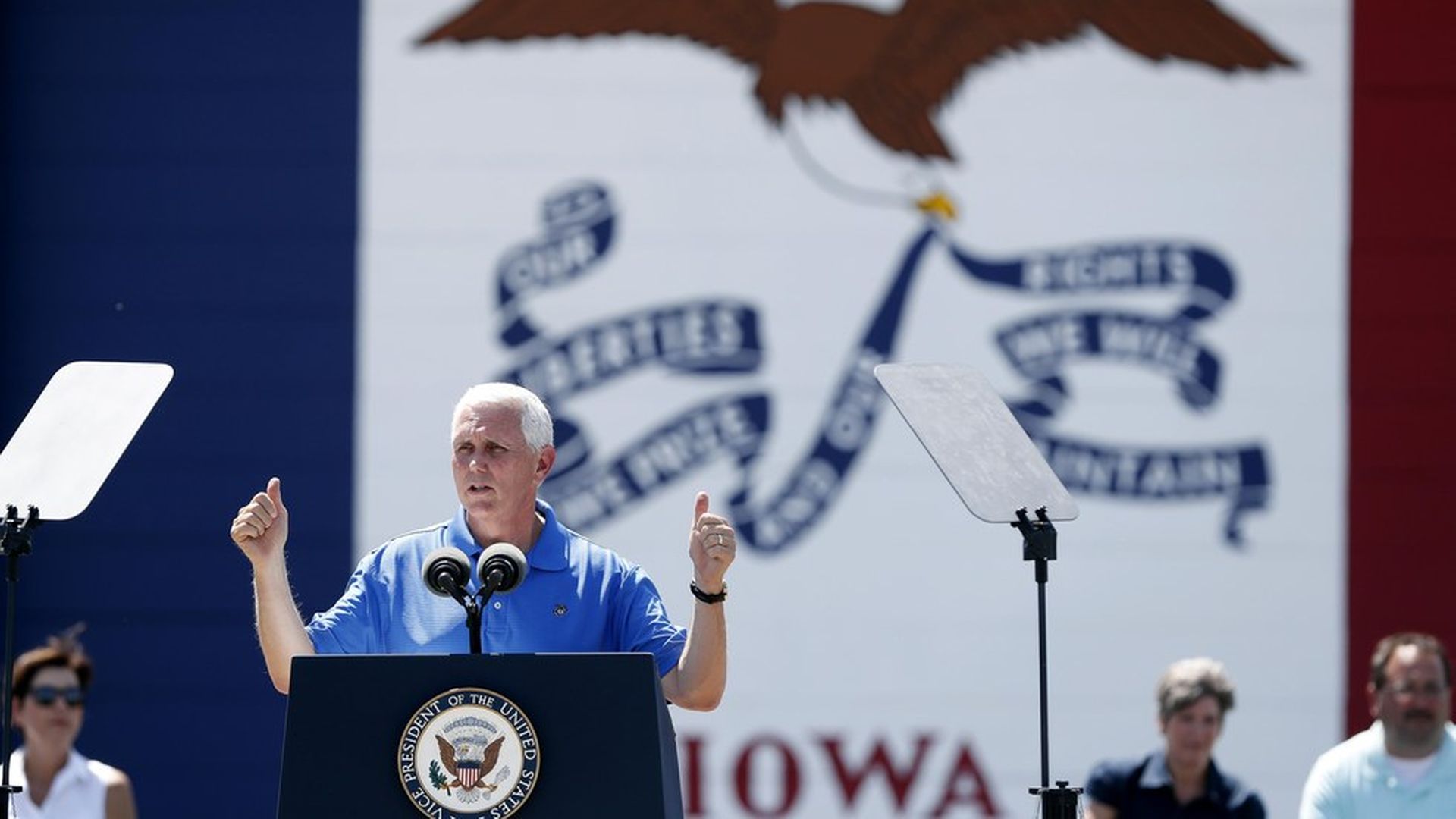 Vice President Mike Pence is still an optimist about the Senate's prospects for getting a health care deal. In Iowa this afternoon, he declared that Congress is "working around the clock" to produce a bill to repeal the Affordable Care Act, and called on the Senate to pass a bill this summer. He said Iowa is "facing a health care crisis" under Obamacare, citing the withdrawals of Wellmark and Aetna from the ACA marketplace and the possibility that Medica might pull out, too.
Reality check: The Senate has been on recess, and Republicans are likely to come back on Monday to a less-than-fully-drafted health care plan and a lot of major decisions still to be made. Some Senate Republicans, including Richard Burr and Ron Johnson, have been sounding more skeptical that the Senate will be able to close the deal.
Go deeper