Paul Ryan: Trumpcare resurrection still in the "conceptual stage"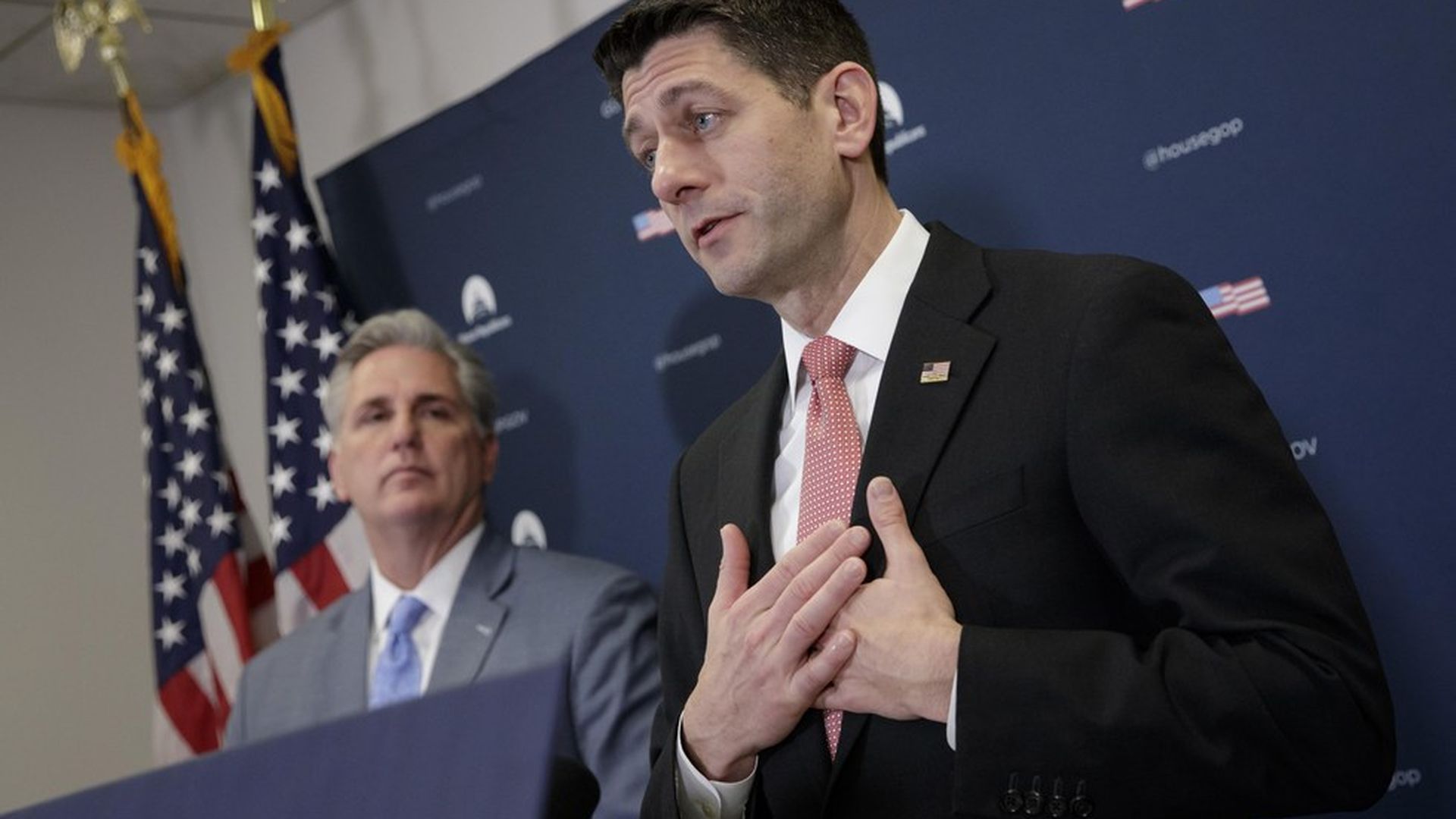 No big Trumpcare announcements after the House Republican conference meeting this morning. House Speaker Paul Ryan said at a GOP leadership press conference that they're working on resurrecting the health care bill through consensus.
The buzzy phrase: "conceptual stage" of the discussion.
What you need to know: There's no agreement or bill text yet. Right now, it's all about "[figuring] out how we can move everyone forward."
They're all in this together: "We want to make sure that when we go, we have the votes to pass this bill, we've got the consensus that we've long been looking for."
Go deeper