Paul Ryan: There isn't "an agreement" on DACA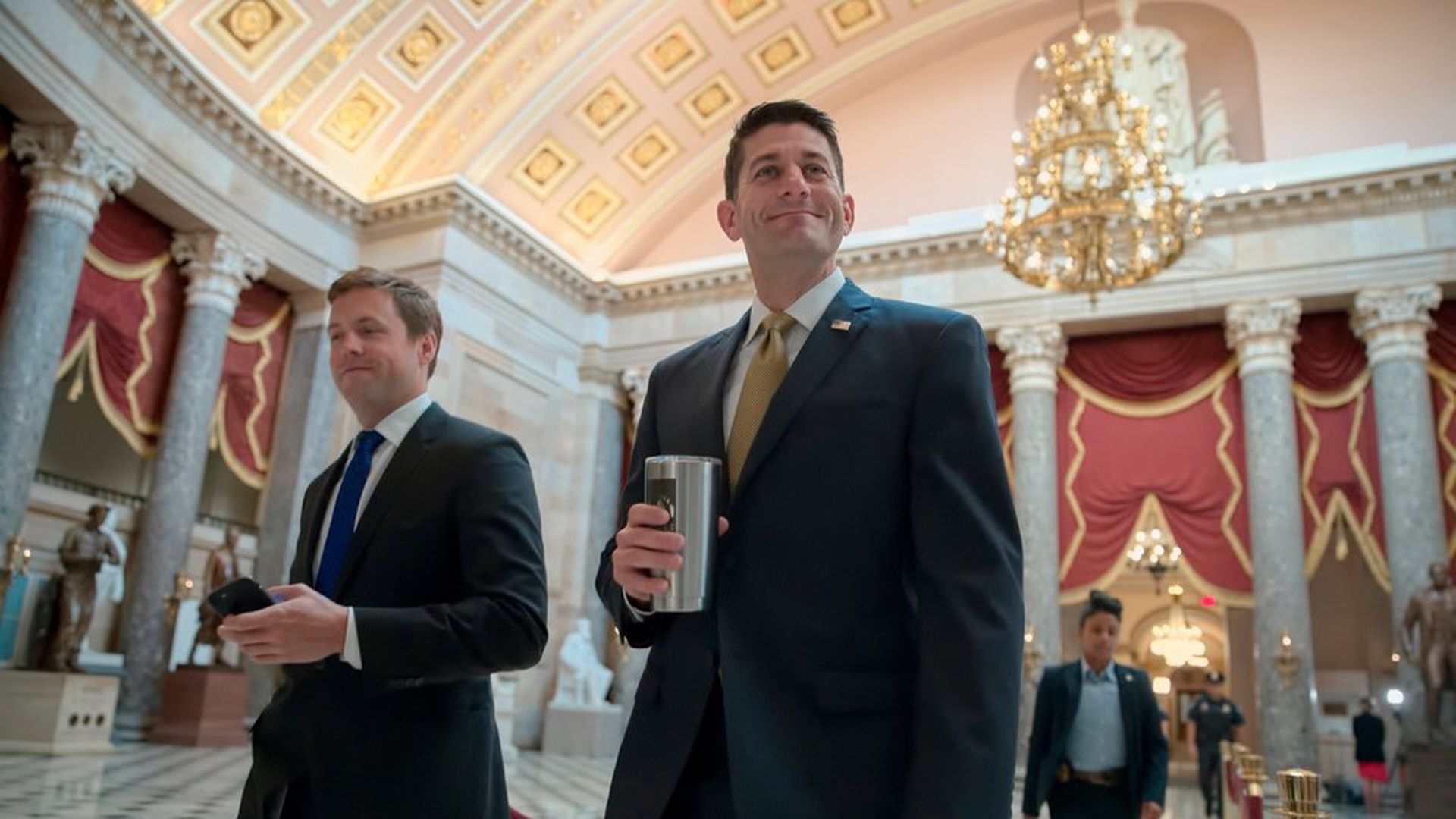 Paul Ryan designed his weekly press conference to tout the House GOP's success in passing its appropriation bills on time, but — to Ryan's chagrin — the only questions he received pertained to President Trump's immigration meeting last night with congressional Democratic leaders Nancy Pelosi and Chuck Schumer.
On last night's "deal": "The president and chief of staff called me from Air Force One today…It was a discussion and not an agreement or a negotiation…It's right and proper that the president talks with the other party."
A potential impasse for Trump: "I think the president understands that he's going to have to work with the congressional majority to find any sort of a legislative solution."
Then again: "We're not going to bring a solution to the floor that does not have the support of President Trump."
Go deeper