Paul Ryan is increasingly unpopular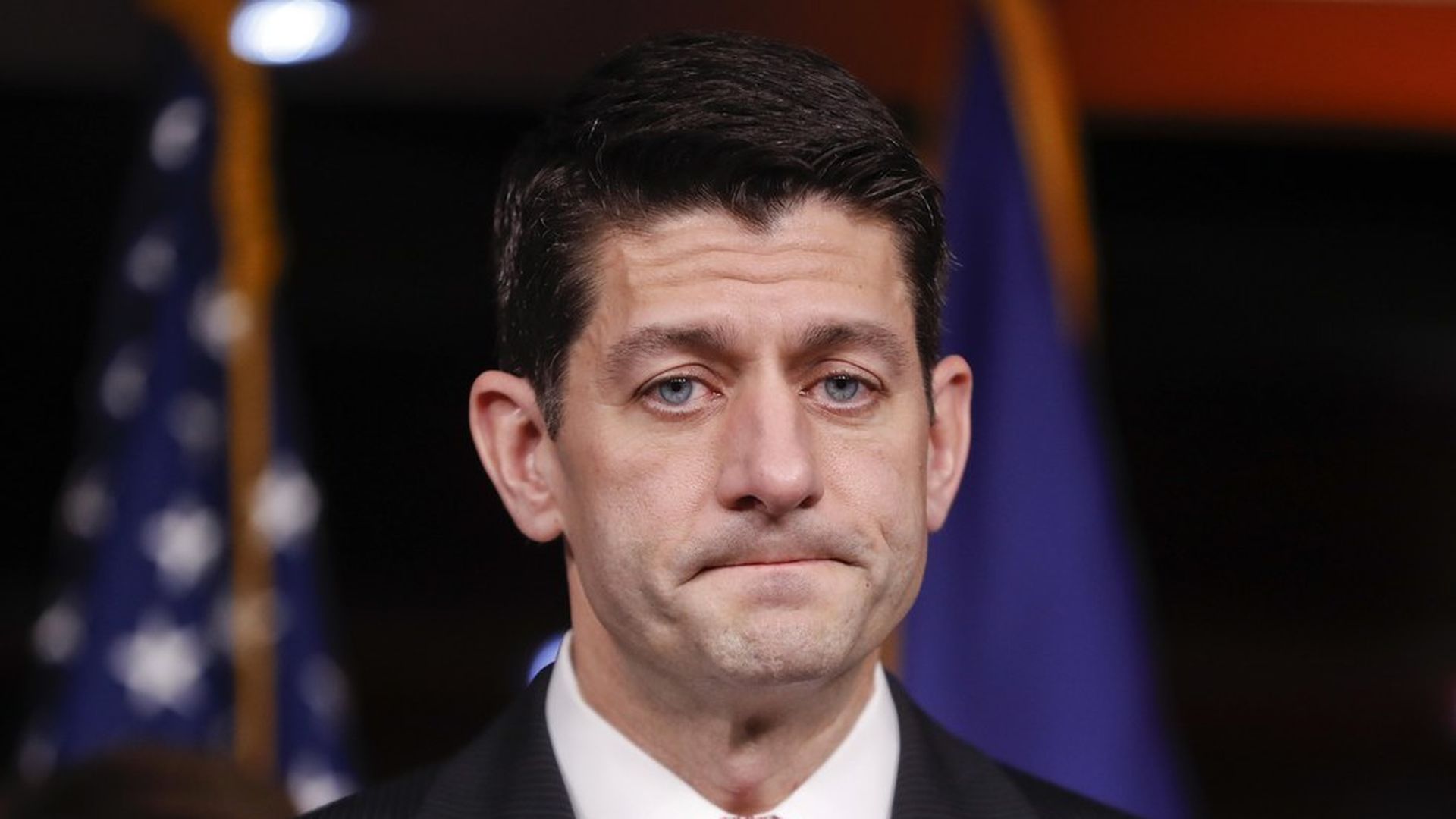 Just 22% of respondents to a new NBC/WSJ poll have a positive view of Speaker Paul Ryan, compared to 40% who view him negatively.
Disapproval of Ryan has ballooned since February, when his net rating was -1% compared to -18% now. Since that time Congress has tried and failed to pass the Republican healthcare plan and failed to move any major legislation.
The key finding: As Ryan's popularity among Republicans has been sliding, President Trump's has dipped only slightly. So while Trump is certainly under pressure to tally some concrete achievements, that pressure could be weighing even more heavily on Ryan.
Go deeper