Paul Ryan calls for new US-UK trade deal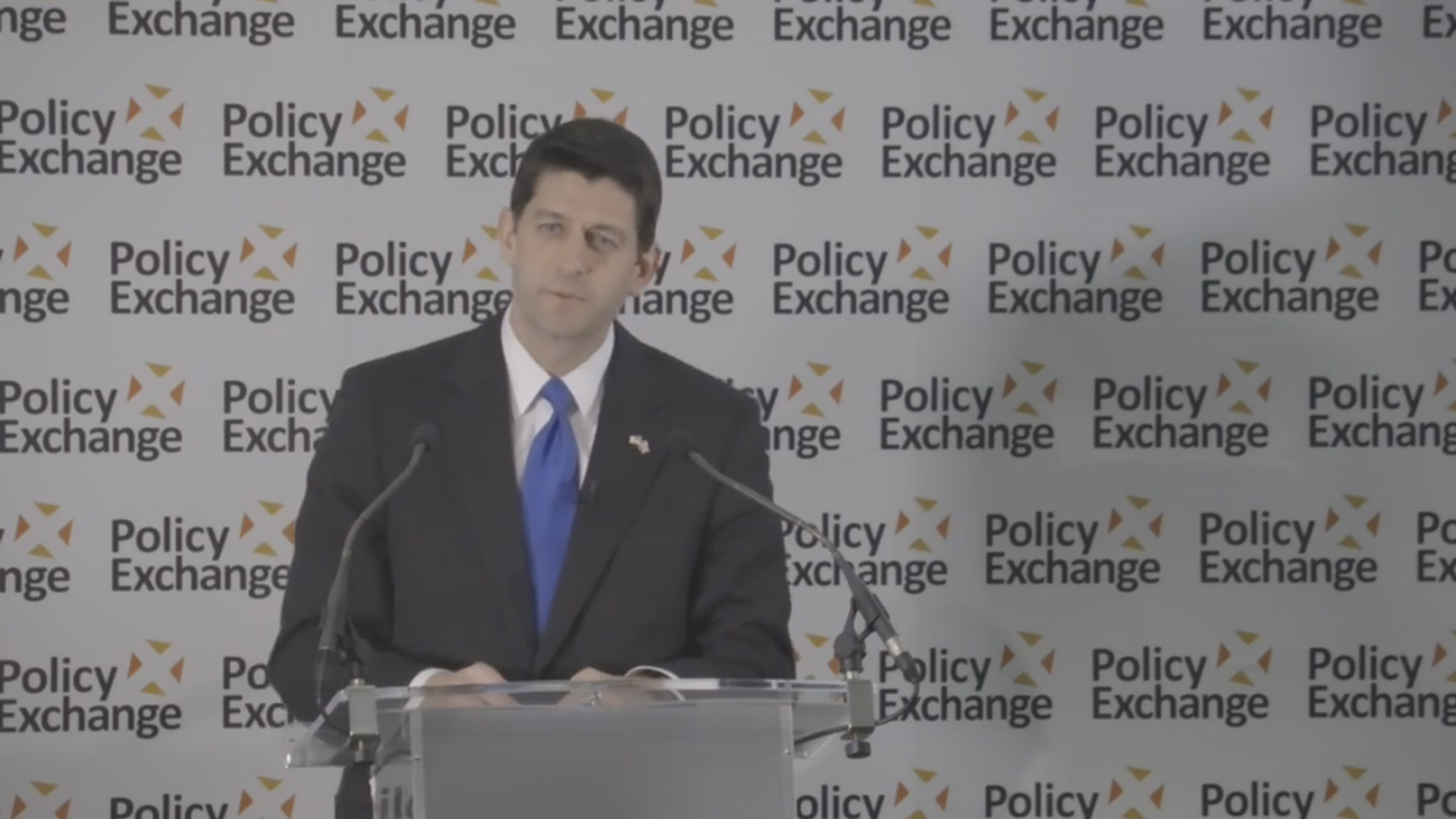 Paul Ryan addressed the conservative think tank Policy Exchange in London today, stating that he is in the United Kingdom to send the message that "the United States stands ready to forge a new trade agreement with Great Britain as soon as possible" as Brexit progresses. Dismissing the notion that votes for Brexit and Trump meant the U.S. and U.K. were "turning inward," Ryan said:
We are determined more than ever to lead. We don't want China to write the rules of the 21st century economy. We want to do that together.
Go deeper