Parts of Trump's border wall could be virtual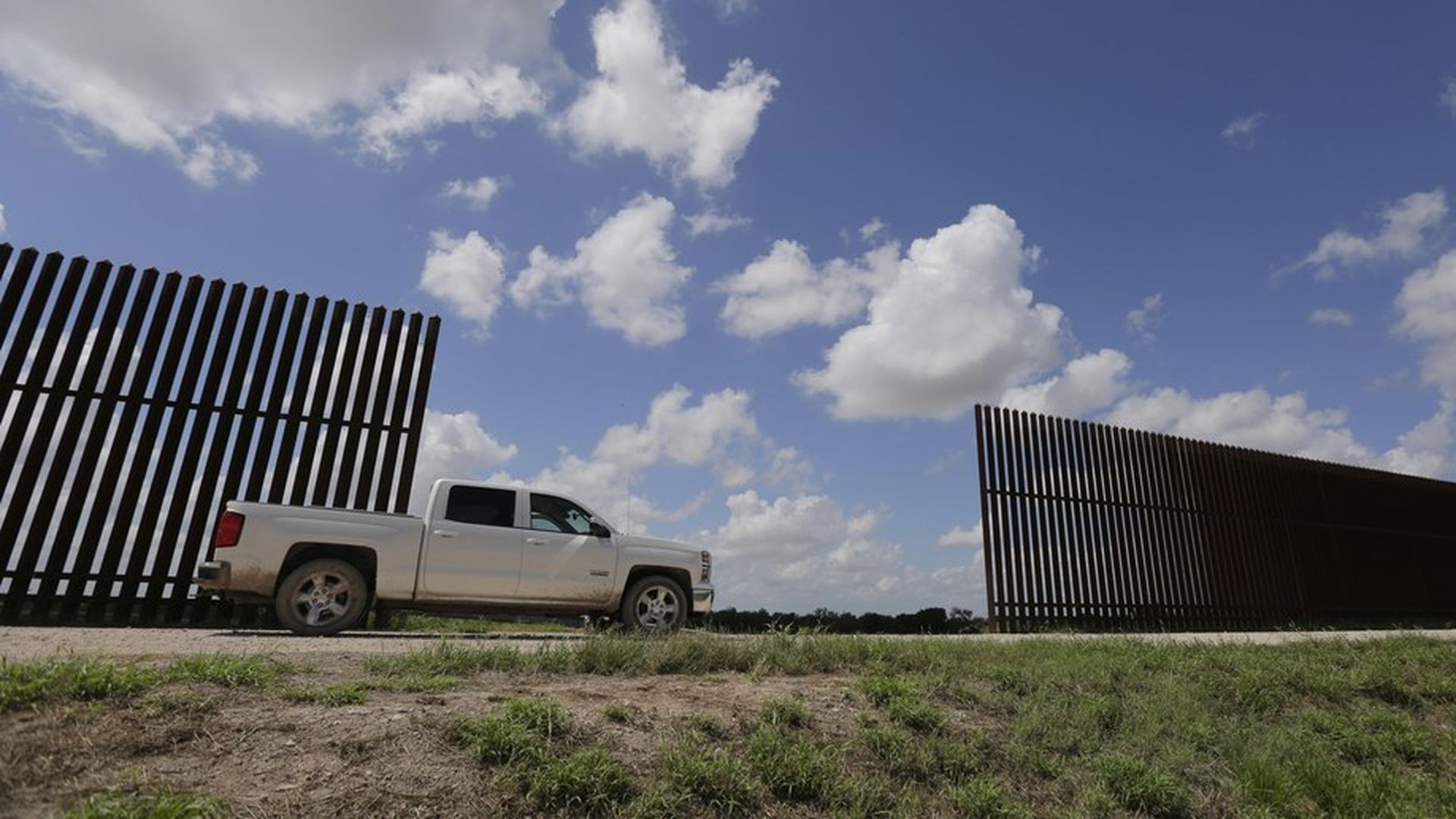 While President Trump is sorting out details for his proposed border wall, Border Patrol agents are creating a "virtual wall" along the border, the New York Times reports.
How it works: They're using technology from the Defense Department formerly used to track the Taliban. The surveillance helps agents catch people crossing illegally, identify bulk cash, drugs, and even "agricultural pests that post a threat to the nation's food supply." The equipment includes"towers, drone and aerostats," as well as powerful infrared sensors and video cameras on helicopters.
Why it matters: Former acting commissioner of Customs and Border Protection, David Aguilar, said the top priority for Homeland Security should be new technology for border security: "These are things that can be used on any part of the border. There are places where you just can't put a wall."
Go deeper