Parts makers salivate over rush to electric cars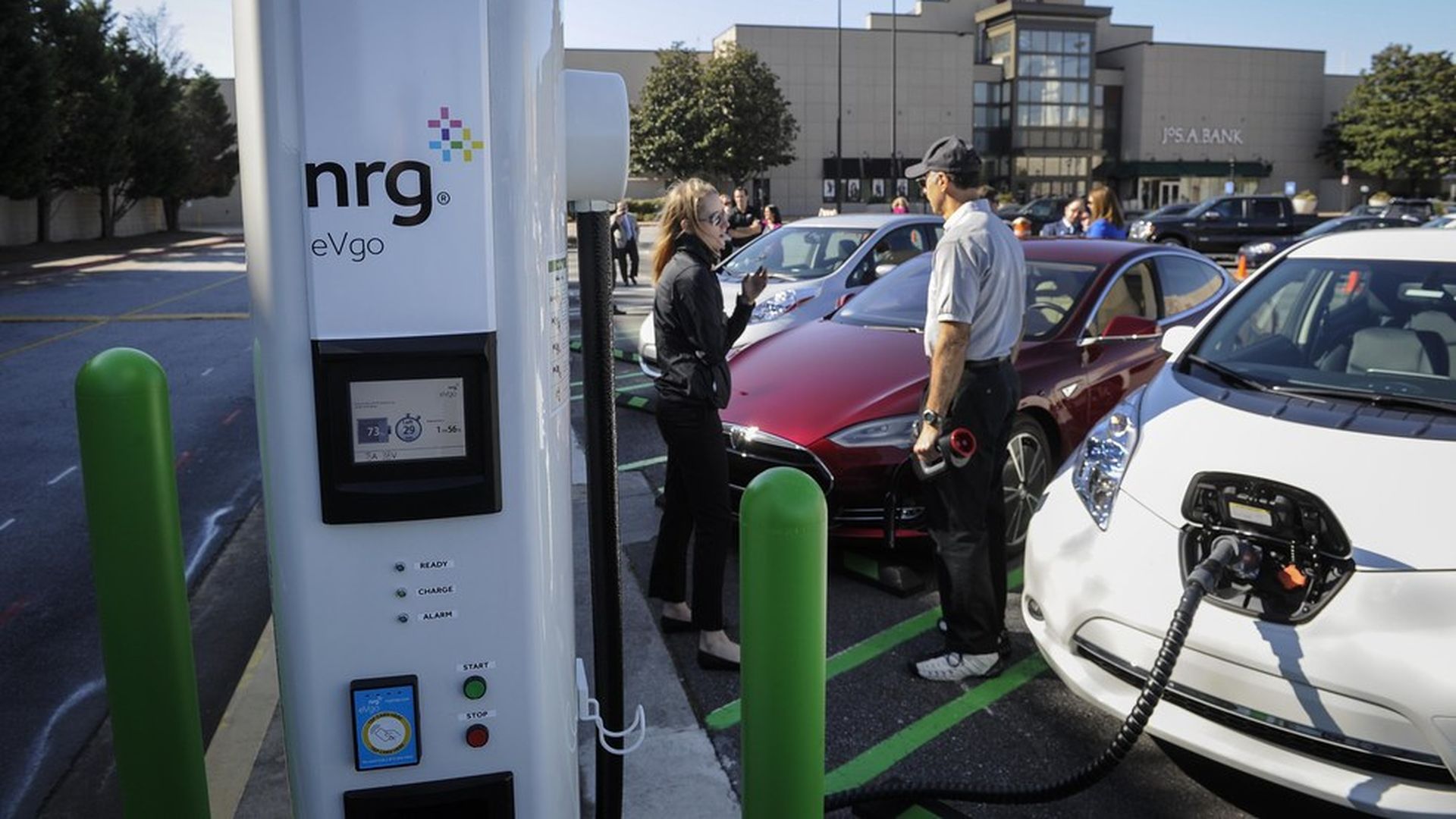 A series of major automakers — including Volkswagen and Daimler — are ramping up their investments with a competitive eye on Tesla, reports Bloomberg.
The problem: "Electric carmakers will have to deal with increased costs until about 2025, amid an industry-wide push to make the vehicles more appealing to the mainstream market."
The short-term: "High battery costs, limits to driving ranges and charging times mean that electric cars won't have an economic advantage over combustion engines until 2025," Wolfgang Schaefer, CFO of automotive supplier Continental, told Bloomberg, noting that the payoff on these vehicles will take years to materialize.
The long-term: Suppliers like Continental sell electric power parts for more than they are currently making from conventional combustion cars.
Go deeper