Opinions on NFL protests are divided by race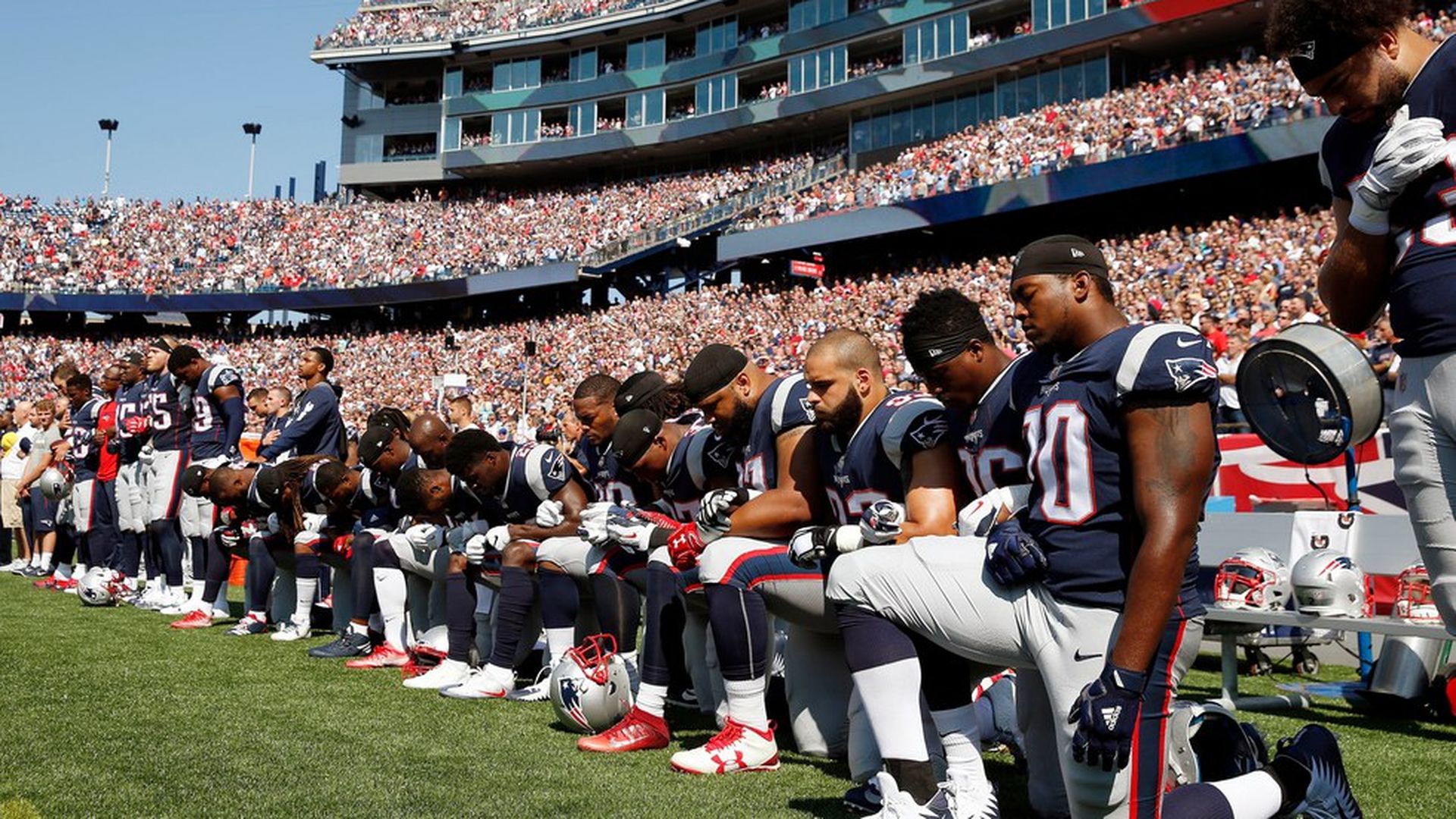 Americans' views of the NFL national anthem protests are divided along racial and political lines, per a new CBS/YouGov poll analyzed by FiveThirtyEight:
74% of black people polled said they approve of the protests, with 50% expressing strong approval. Among white people surveyed, 65% said they disapproved of anthem protests, and 49% said they strongly disapproved.
There's a partisan divide too: 67% who identify as Democrats approve, compared to 11% of Republicans.
Methodology: CBS and YouGov surveyed 1,335 adults between September 26 and 28.
Go deeper