Older voters backed Brexit & Trump, but not Le Pen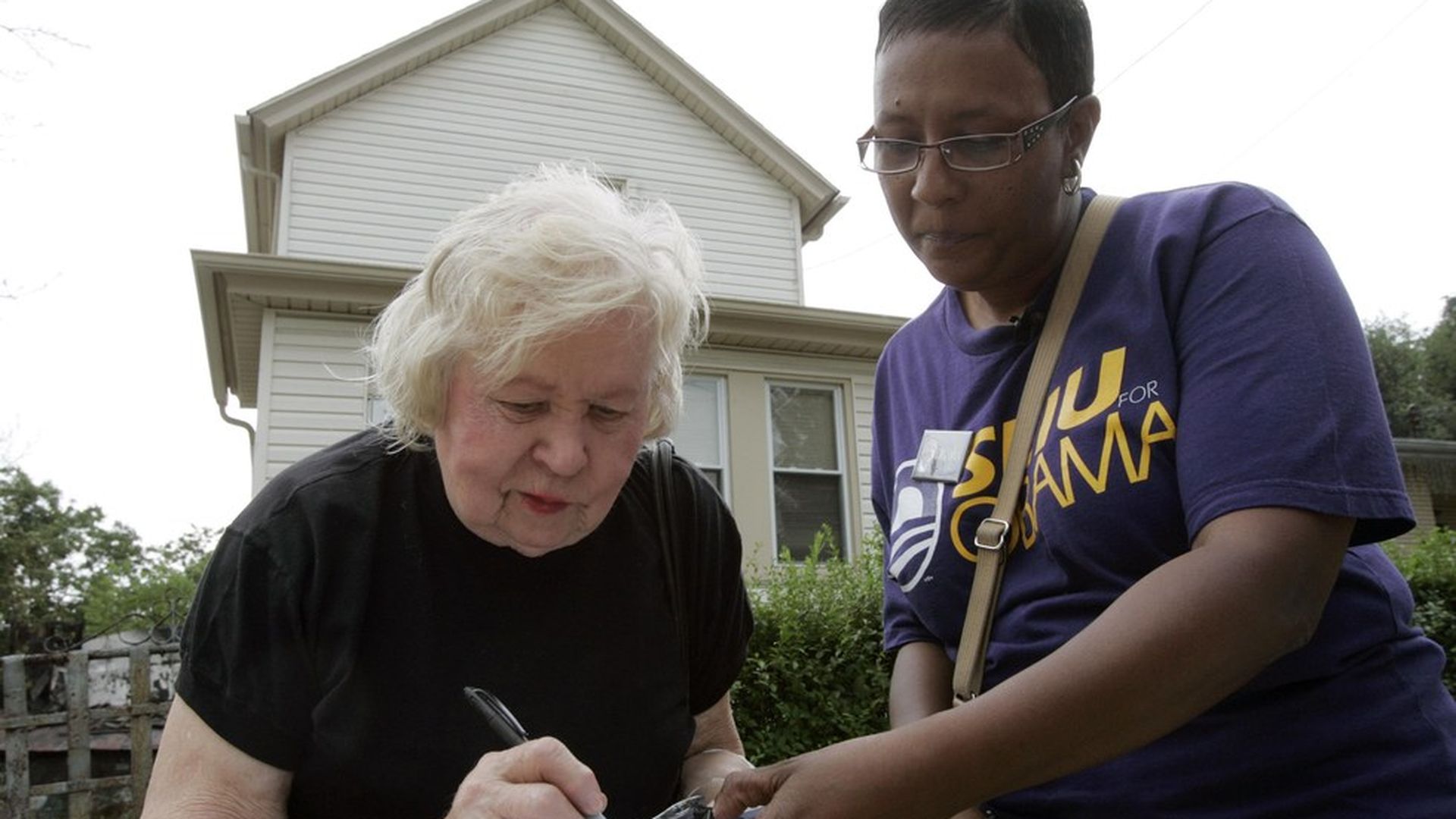 Older voters are proving pivotal in the topsy-turvy age of anti-establishment politics — those over 65 years old were on the winning side in Brexit, President Trump's victory and the first round of the French presidential election.
Far-right nationalist Marine Le Pen beat centrist Emmanuel Macron 25.7% to 21.6% in the 18 to 25 age group. But Macron walloped Le Pen 26.9% to 9.7% among those 65 and older.
Bottom line: Youth unemployment has seemed to be a reliable indicator of political restiveness in the current turbulence, but it has been less reliable than senior citizen opinion.
Get smarter: The latest pre-election polls had Macron leading Le Pen by better than a 20-point margin. But if she makes a big play for senior citizens, and Macron's support among them slips, watch out.
In the Brexit vote last June, only 19% of those 18 to 24 voted to leave the European Union. But 59% of older Britons voted to leave.
In the U.S. presidential election, the age groups went the same way in terms of establishment versus shake-up-the-system — young people again wanted the status quo. But older voters prevailed: Among voters 18 to 25 Hillary Clinton beat Trump by a whopping 18 percentage points, but Trump beat Clinton by 8 percentage points among voters 65 and older.
The trend suggests that older voters will again be the bellwether in the second round of French elections on May 7 and in German elections in September.
(Emmanuel Macron's vote share in the second paragraph among those aged 18-24 has been corrected from 24.6% to 21.6% and among those aged 65 and older has been corrected from 40.6% to 26.9%.)
Go deeper