Oil-and-gas industry splits over EPA methane rule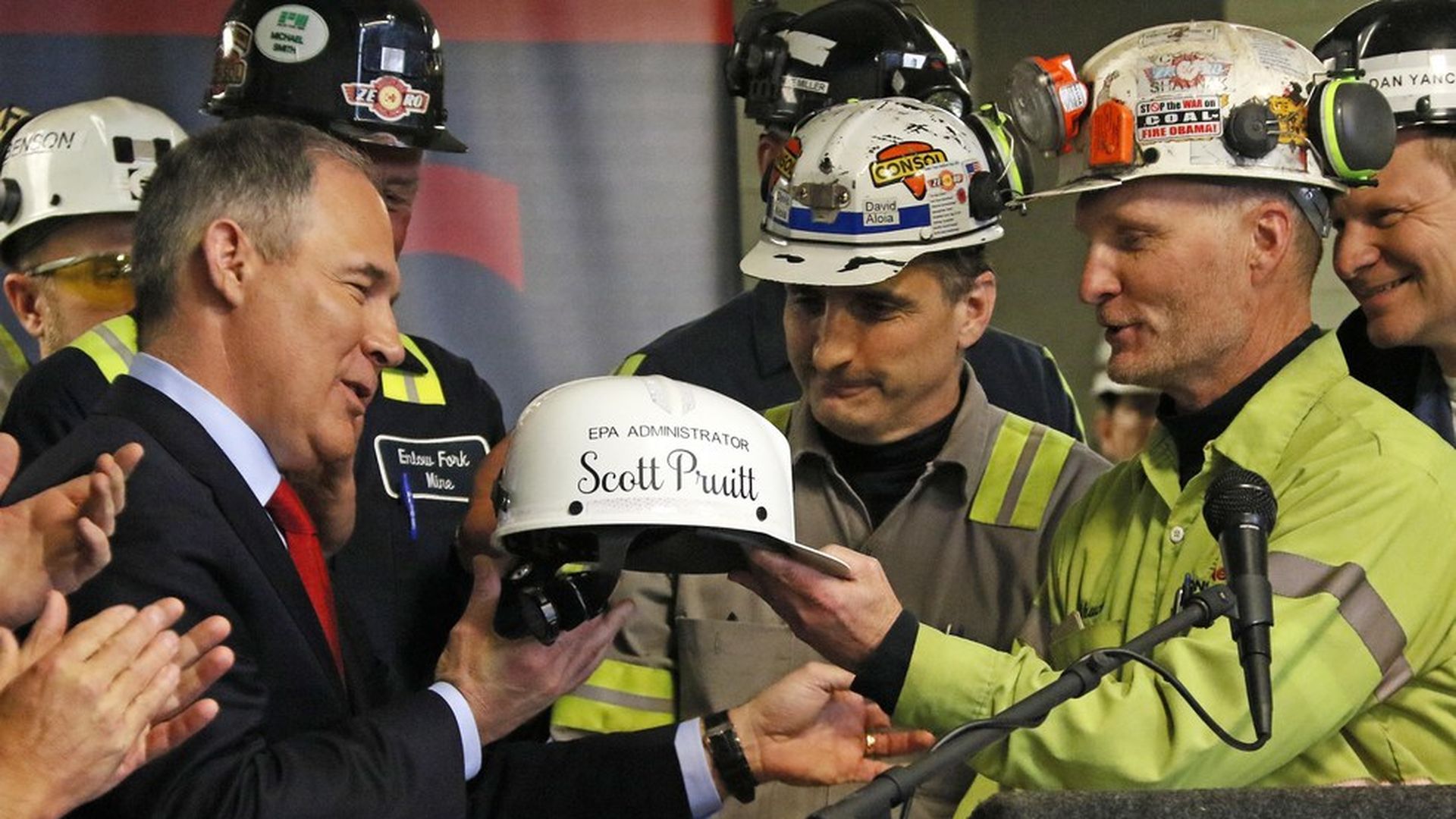 Some global oil-and-gas companies are splitting from smaller, more domestic players over whether EPA should alter or simply jettison methane emissions standards for new wells.
Why it matters: The side that prevails could signal which industry faction wields the most influence as the White House upends Obama-era policies. Oh, and methane is a powerful greenhouse gas.
What's happening: This week EPA Chief Scott Pruitt said companies can forgo compliance with Obama's 2016 methane rule for at least three months. The move sets up a debate over whether to make Obama's mandate more industry-friendly, or scrap it outright.
Battle lines: Big international companies like Royal Dutch Shell want a less restrictive methane rule on the books, industry sources say. One reason is because the massive companies can comply easily. Another is that favoring the rule enables the industry to tout natural gas as a solution to climate change. (Burning natural gas spews way less carbon dioxide than coal, but methane leaks can erode much of that climate advantage.)
But there are two reasons independent producers like Devon Energy want the rule killed with no replacement:
Compliance costs are a bigger deal for independents than behemoths like ExxonMobil.
Independents are more ideologically opposed to Obama's EPA agenda and don't believe the agency should regulate methane.
Our thought bubble: Pruitt may be more inclined to side with the independent players. They're the top producers in Oklahoma, where he served as attorney general and had close ties to those companies.
Go deeper