Obamacare repeal may not be as easy as everyone thought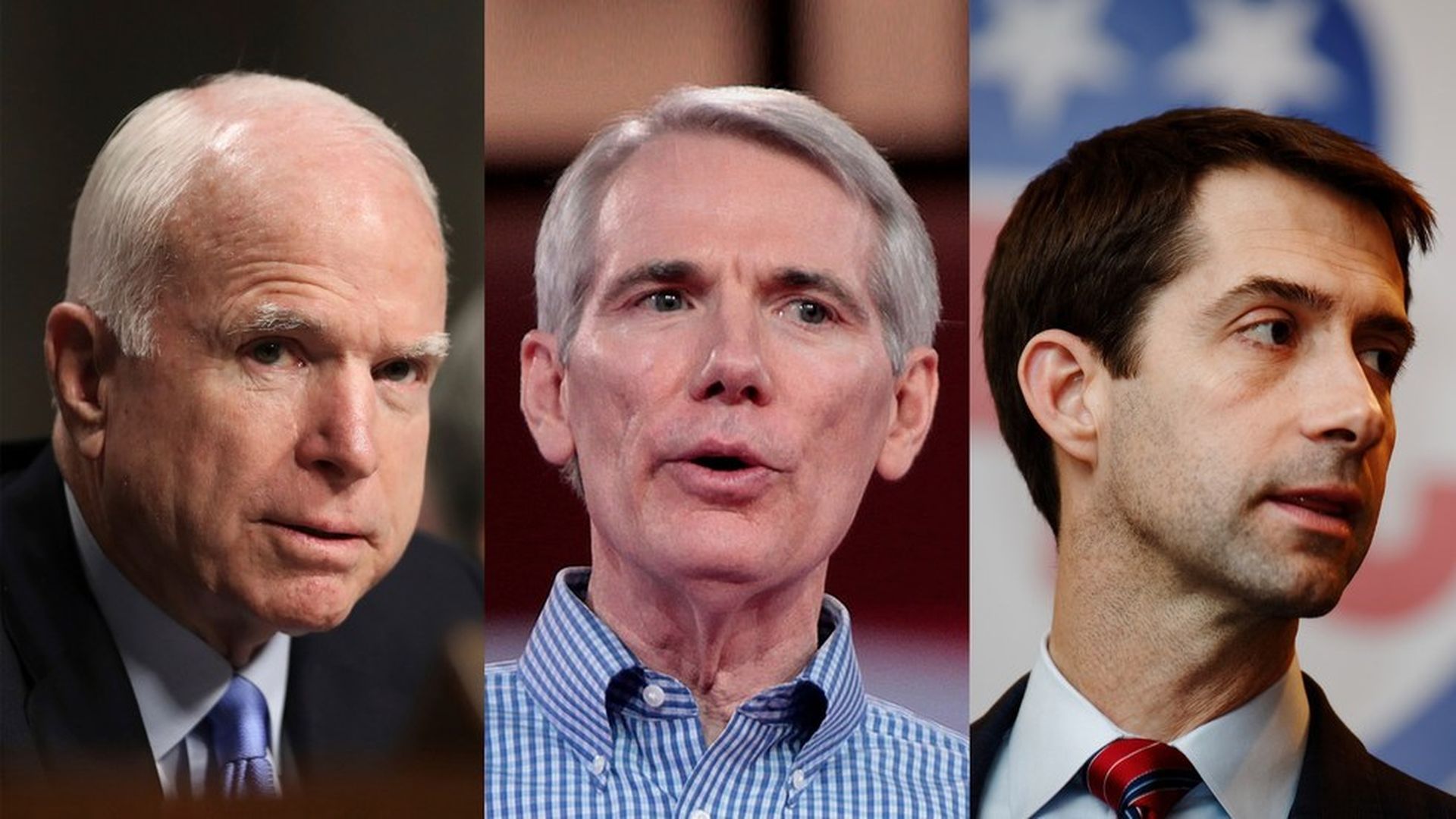 At least seven Republican senators aren't sure they'd vote for the repeal bill Congress passed last year — far more than the three defectors it would take to sink the repeal effort this year if the bill isn't changed.
Susan Collins: She was the only Republican who voted no on last year's bill. She was also the first out of the gate this time around to be a maybe, telling the Portland Press-Herald at the beginning of December, "I'm hesitant to speculate on something that doesn't exist."
John McCain last week, on whether he'd vote yes if the same bill as last year comes to the floor: "I don't know, to tell you the truth. I don't think we would do that. Why would we do that when we should go ahead and bring it up to date with the lessons we have learned?...There's provisions that we need to make sure that everybody [is] covered."
Lamar Alexander, asked whether he'd vote for the bill again: "Well, it was two years ago, and 2015, and we're discussing that."
Rob Portman, when asked if he'd vote for the repeal bill: "We'll see." But on whether he supports repeal without a replacement: "No. There needs to be a replacement." He said he thinks last year's bill needs to be changed.
Ron Johnson, when asked if he'll vote yes: "We are under a lot of discussions. It's way complex."
Bill Cassidy: "I'd rather see the bill before I answer the hypothetical."
Tom Cotton: Told Chuck Todd that "when we repeal Obamacare we need to have the solution in place moving forward."
For the record: Tennessee's Bob Corker, who had been seen as a possible holdout, said he'd vote yes on the repeal bill if that's what leadership decides to put forward. And Rand Paul has said he's voting against the budget resolution starting the repeal process because of the amount of government spending, but will probably eventually vote for the Obamacare repeal bill.
What comes next: Either the bill is changed, or leadership exemplifies some masterful persuasion to pass the repeal without a replacement ready. If the bill is reworked to include pieces of a replacement, that opens the door to disagreements about what the replacement should look like — and also might mean the repeal bill still can't get enough votes.
Go deeper