Obama to Democrats: Don't save the Republicans on Obamacare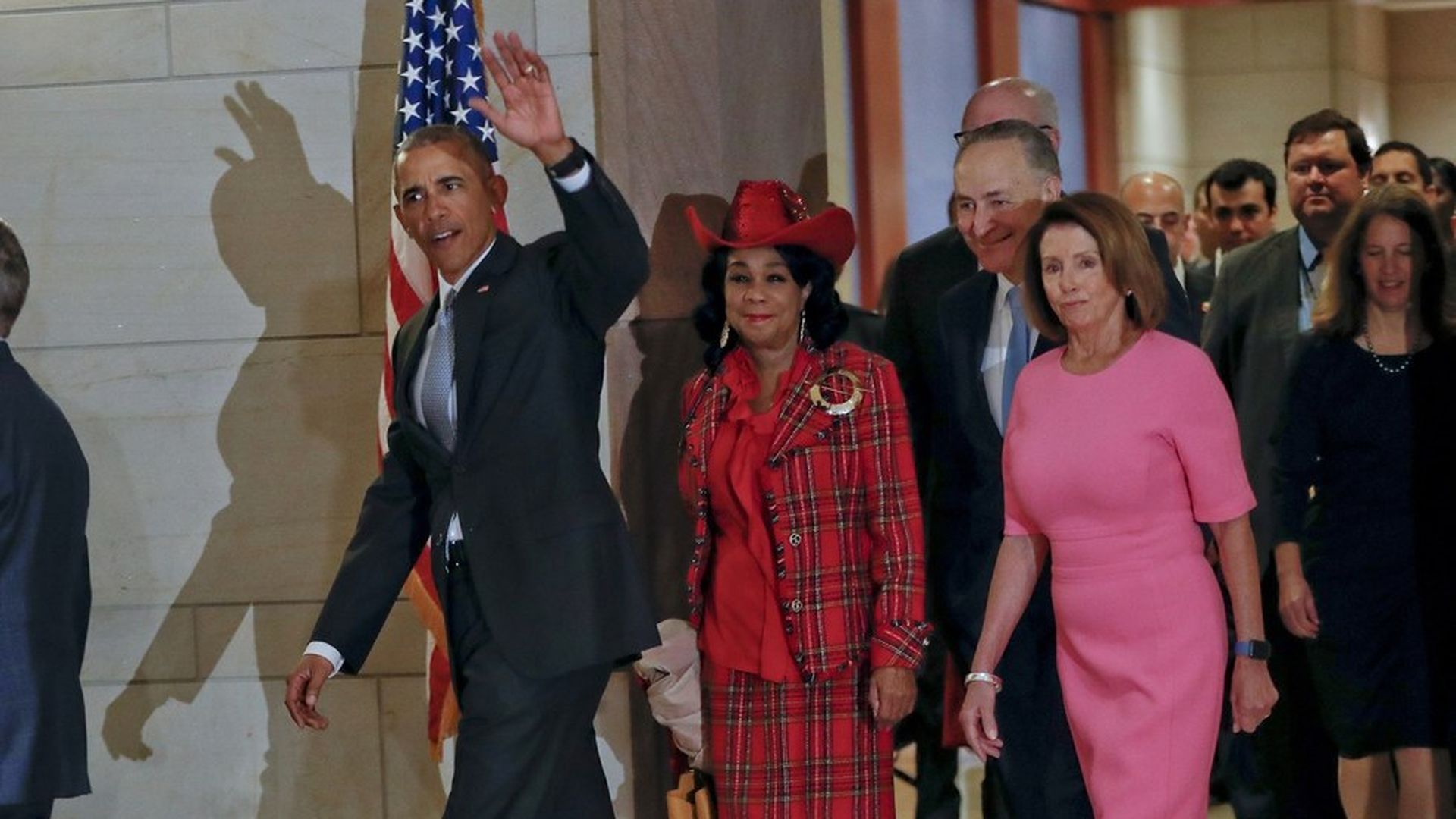 At a meeting with Democrats on Capitol Hill, President Obama said they shouldn't try to save the Republicans from the damage of repealing Obamacare by helping them pass a replacement, CNN reports.
What it means: Obama has been more conciliatory to President-elect Trump than most Democrats -- but this is one area where he's not willing to concede at all. He's sounding the same hard line as Senate Minority Leader Chuck Schemer, who has already warned that Democrats won't give the Republicans an ounce of help on repealing Obamacare.
Yes, but: That doesn't mean all of the red-state Democrats will listen. Sen. Joe Manchin of West Virginia made a point of not showing up for the meeting, tweeting: "In good conscience I can't attend the meeting w/ the President today. We must find bipartisan way 2 fix #ACA."
Go deeper