Obama departs Oval Office for the last time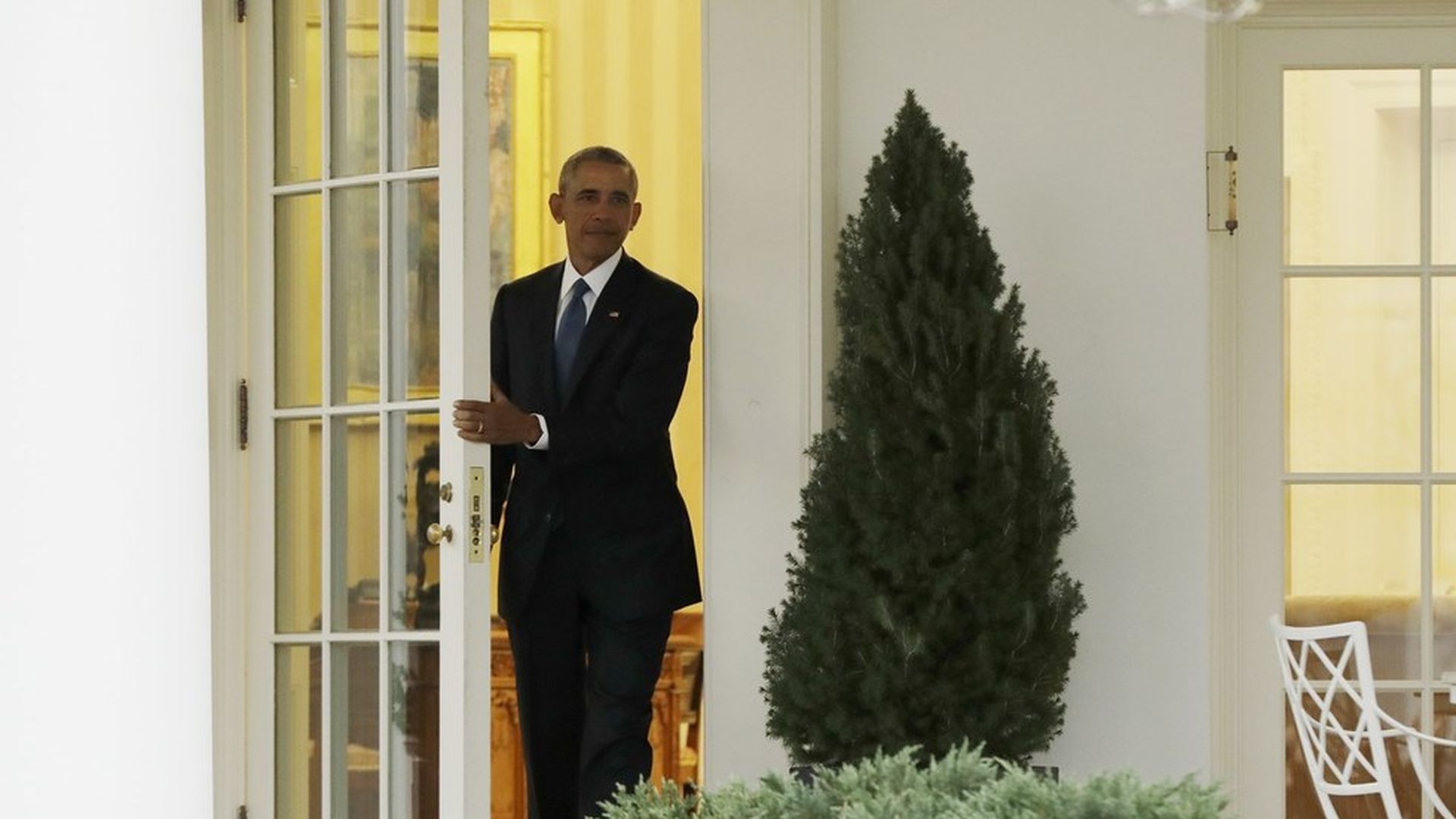 Obama emerged from the Oval Office at 9:14am and was hit by a crowd of reporters. When asked if he felt nostalgic he replied, "of course."
The pool reporters said that he was seen through the window leaving papers on the Oval Office desk before leaving. He was then followed to the White House by Joe Biden and his wife Jill.
Go deeper