NYT: "Knives are out" for Gary Cohn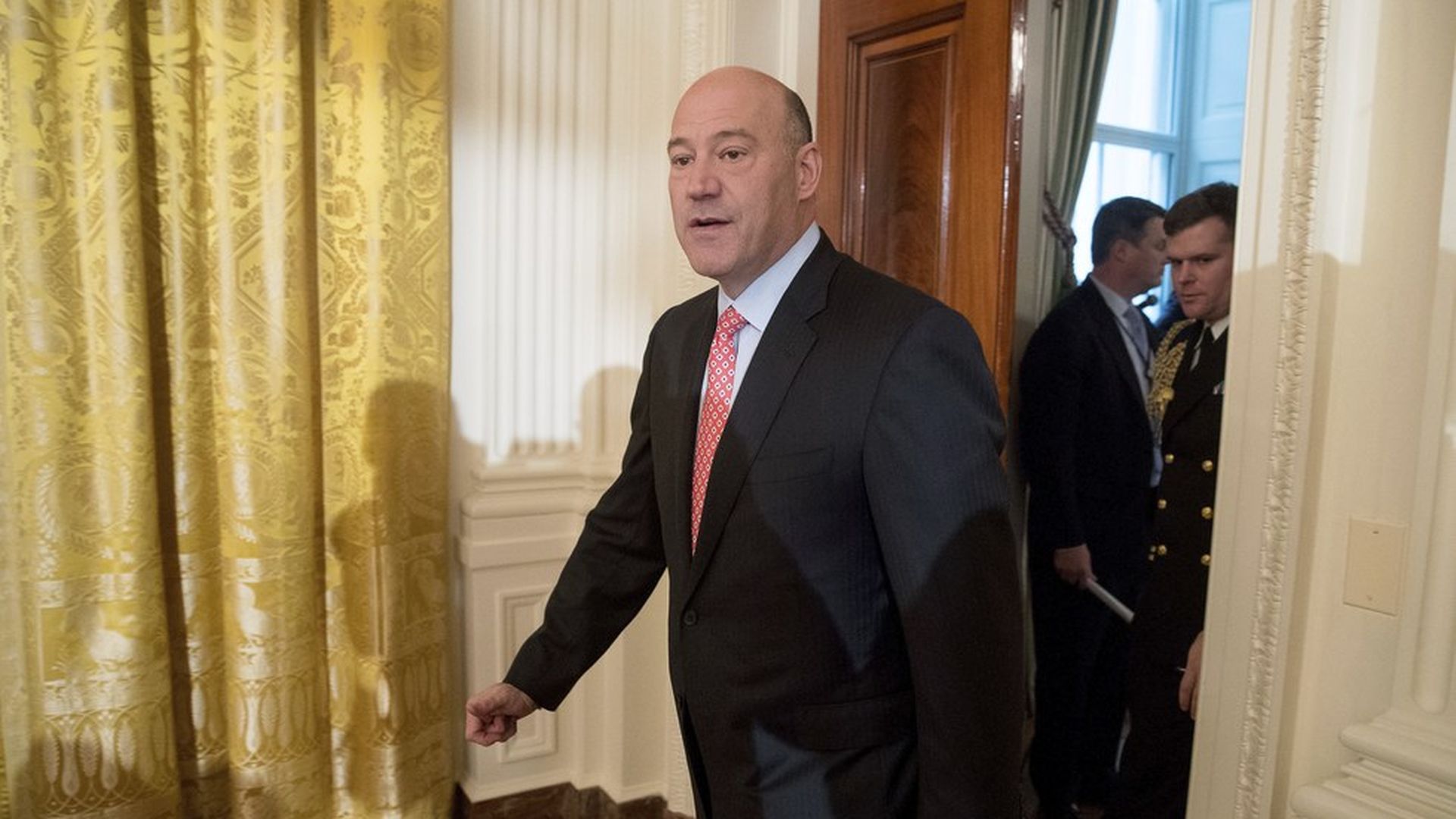 The NYT's Maggie Haberman reports that the "knives are out" for Gary Cohn, the former Goldman Sachs president who now serves as one of Trump's top advisers. Politico's Ben White names a leading conspirator: Steve Bannon.
The feud between emerging White House factions (Jared, Ivanka, Cohn and Dina Powell on one side, Bannon, Priebus and Stephen Miller on the other) has been bubbling over into media reports.
Cohn has Trump's ear, but he's a registered Democrat who doesn't share Bannon's vision of economic nationalism and the "deconstruction of the administrative state", as well as a competitor for power.
Go deeper