Nuclear option on table for Supreme Court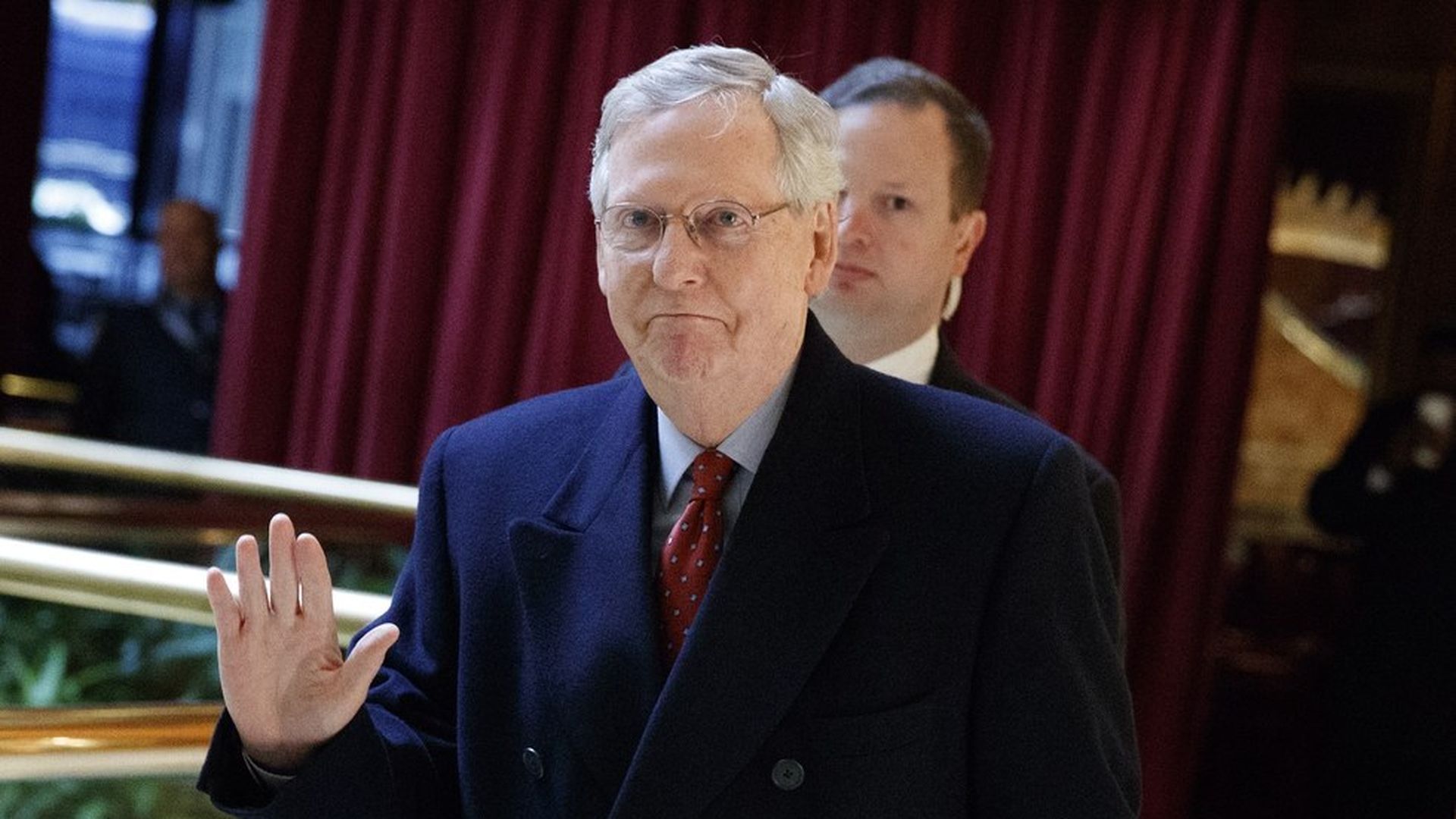 Mitch McConnell chooses his words more carefully than just about any politician in America. So while he didn't say "nuclear option" on Fox News Sunday, in McConnell-speak he left little doubt that he'd be prepared to employ the tactic if Democrats block Trump's Supreme Court nominee.
Pressed repeatedly by host Chris Wallace on whether he'd extend the nuclear option to the Supreme Court, McConnell said (twice): "The nominee will be confirmed."
Between the Lines: Chuck Schumer wants a fight over the court. Speaking on CNN's State of the Union this morning, the Democratic Senate leader repeated his threat to hold the Supreme Court seat open for as long as it takes if Trump nominates somebody "out of the mainstream." We don't know where Schumer will draw his red lines, and Schumer didn't explain. (He also said he hadn't studied the records of the list of potential justices that Trump floated during the campaign.)
Where McConnell is coming from: McConnell, an establishment institutionalist, would be deeply reluctant to extend the nuclear option to the highest court. It was only a few years ago that Republicans attacked then-Democratic leader Harry Reid for extending the option partially to confirm lower court judges with 51 votes (instead of the 60 usually required to defeat a filibuster.)
McConnell, however, sent a clear signal to Schumer that when push comes to shove, traditions won't win out over political necessity. He may well go nuclear.
Go deeper