Now Tillerson and Priebus are mad at each other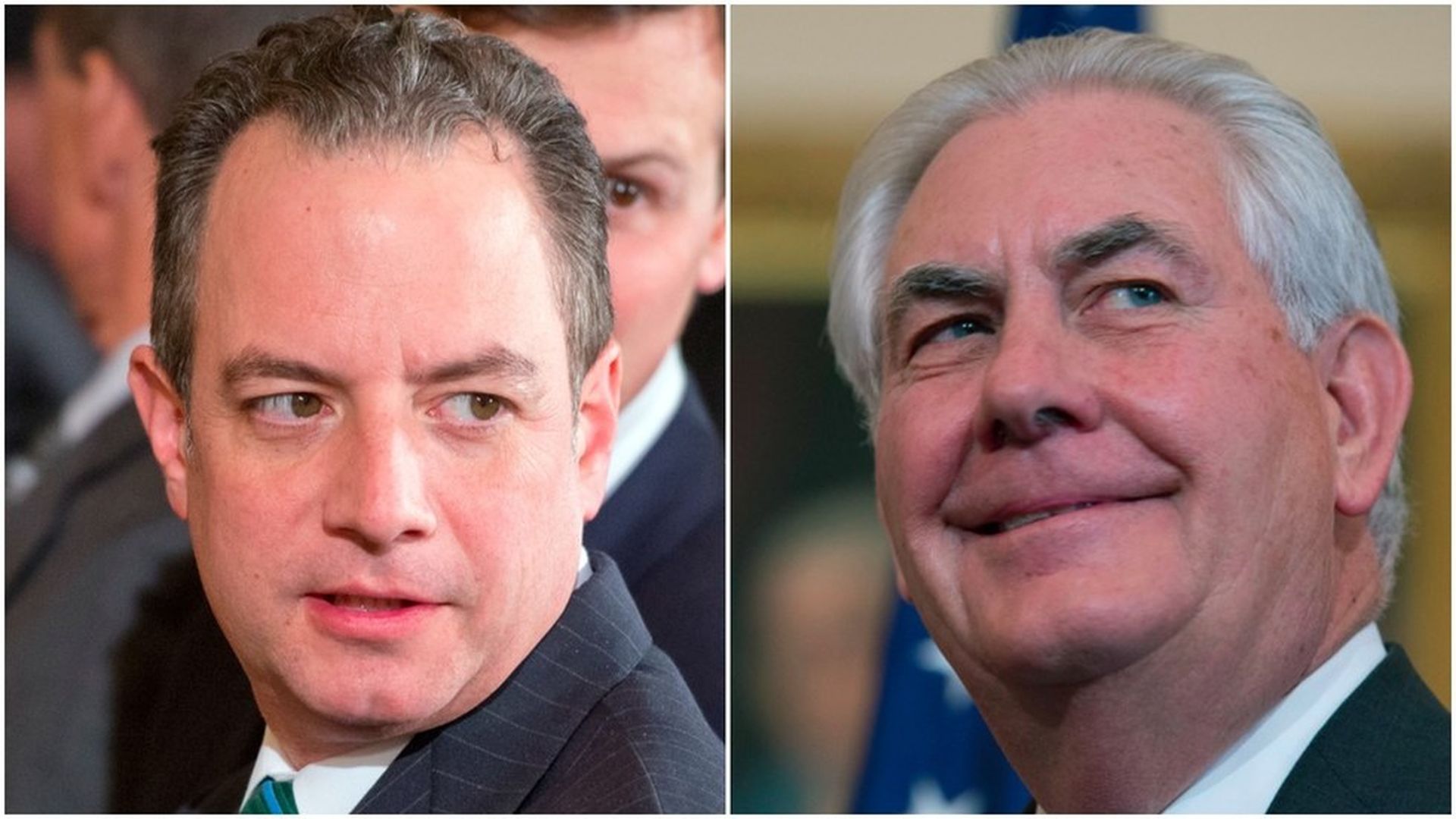 Another Trump administration rivalry highlighted in the WSJ wrap-up of the Flynn implosion.
Many of the U.S. ambassadorships remain unfilled, a result of a standoff between Mr. Tillerson and Mr. Priebus, the chief of staff, said people familiar with the process.
Mr. Trump had told Mr. Tillerson he would have a say in appointing some key ambassadorships, including Canada and Switzerland, those people said. Mr. Priebus subsequently got the president to approve names for those positions—including several top donors to the RNC—without consulting the secretary of state, which angered Mr. Tillerson.
Spokesmen for the State Department and Mr. Priebus didn't respond to requests for comment.
The infighting has sown growing insecurity among Mr. Priebus and his top aides.
Go deeper