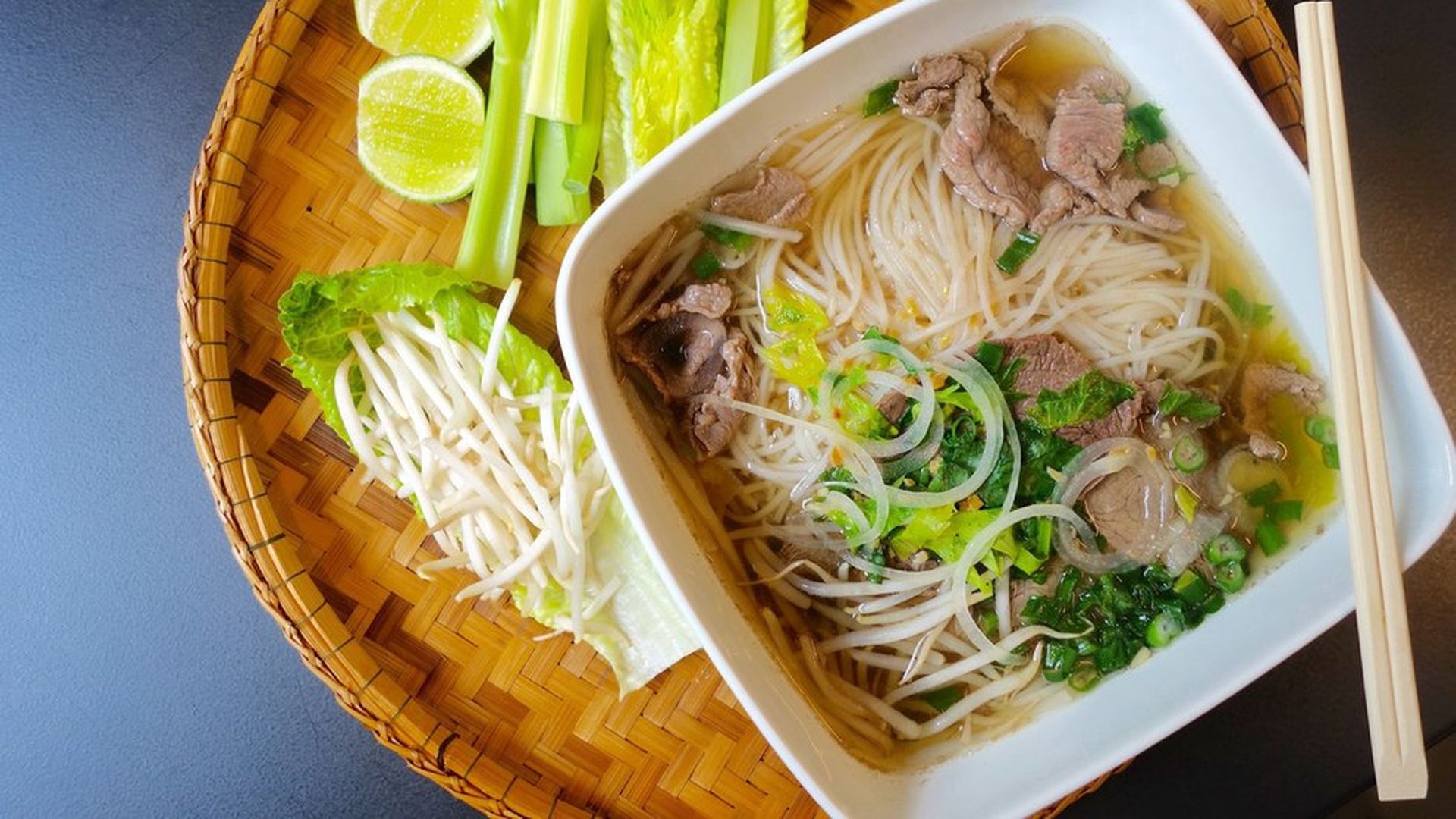 For those craving Laotian, Tibetan or Syrian meal home delivery, Washington, D.C. is the place, per the Washingtonian. To get his business going, Noobtsaa Philip Vang, the Georgetown graduate son of Hmong immigrants, hired creatively. He brought in international heavy hitters, refugees all of them:
Melissa "Mem" Frabotta, a chef of Chinese, Native American and Italian heritage, for Laotian delicacies (see photo above);
Majed Abdulraheem, a professionally trained chef from Damascus, for Syrian fare; and
Dorjee Tsering, a Tibetan native who prepares dishes from his Himalayan homeland.
Together, they make up Foodhini, Vang's startup in Washington, D.C. You choose $39 dinners-for-two from a fixed menu, and have to order the day before, but you can take delivery up till 9 p.m. Tip and delivery are included.
Why it matters: We are already seeing all manner of delivery to our doors — so many in fact that they seem to be becoming commoditized and plain Jane. Foodhini is an example of a lurch the other direction — toward intentionally niche artisanal fare, but without the sky-high price one might expect.
Go deeper