NFL message getting lost in political backlash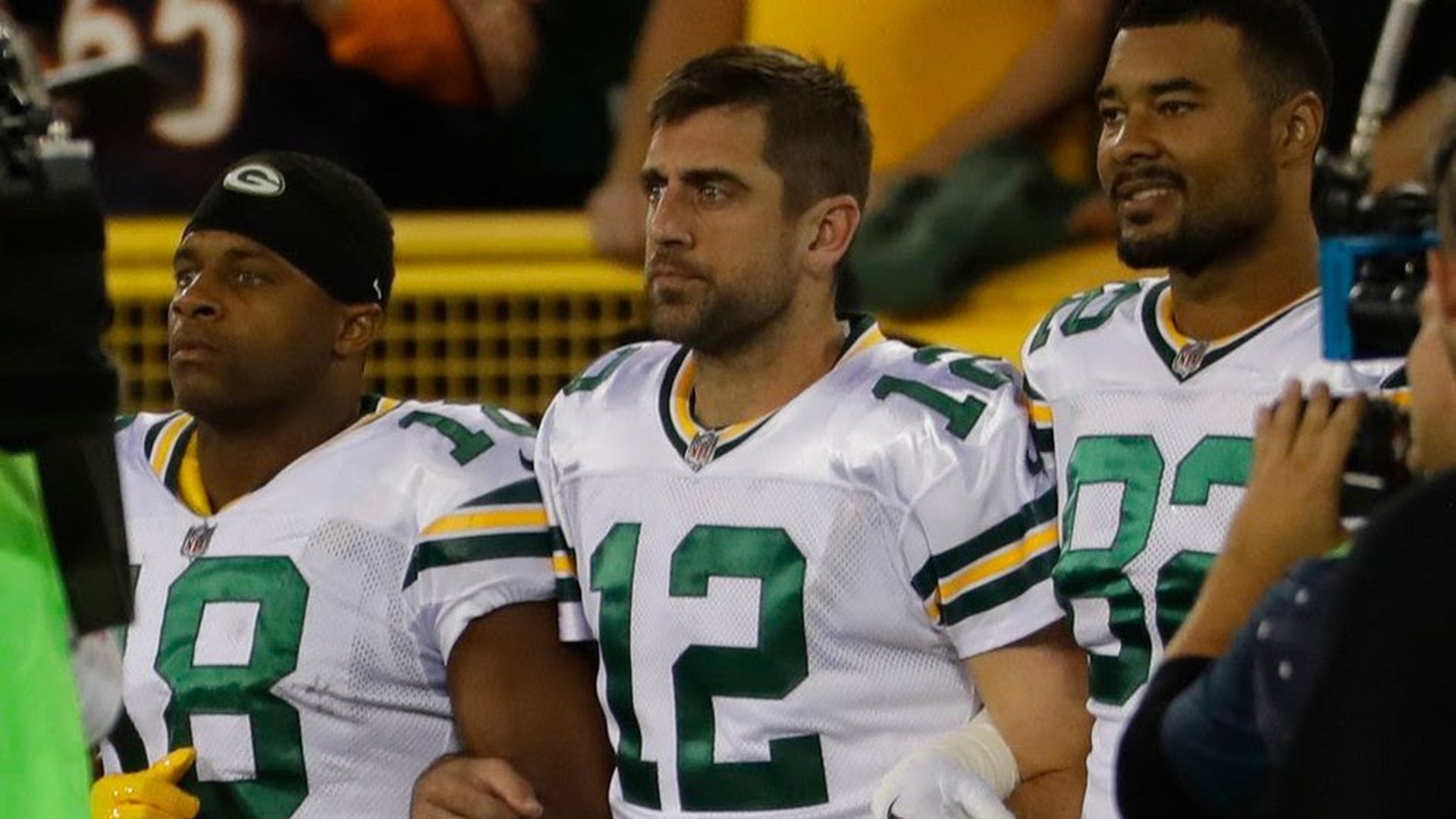 "The [NFL players'] issues have been 'overtaken by political forces,' NFL spokesman Joe Lockhart said," per AP Pro Football Writer Barry Wilner:
"More than 200 players either knelt or used other means as expressions of unity last weekend. Lockhart said such actions are not a protest against the anthem or the flag. ... The players knelt ... in response to social injustice."
"Lockhart insisted there will be no 'leaguewide directive' for future demonstrations."
At Lambeau Field in Green Bay, Wis., last night, "Packers and Chicago Bears players, coaches and other staffers locked arms on the sidelines during the national anthem ... Many fans ... chanted 'USA! USA!' while a large American flag was unfurled at midfield before the anthem."
"Packers players released a statement this week saying they would intertwine arms before the game as a show of unity. They asked fans to join in the stands and at home, though it didn't appear that many fans locked arms. Many people in the crowd held up small flags during and after the anthem."
Go deeper