New target: Confederate school names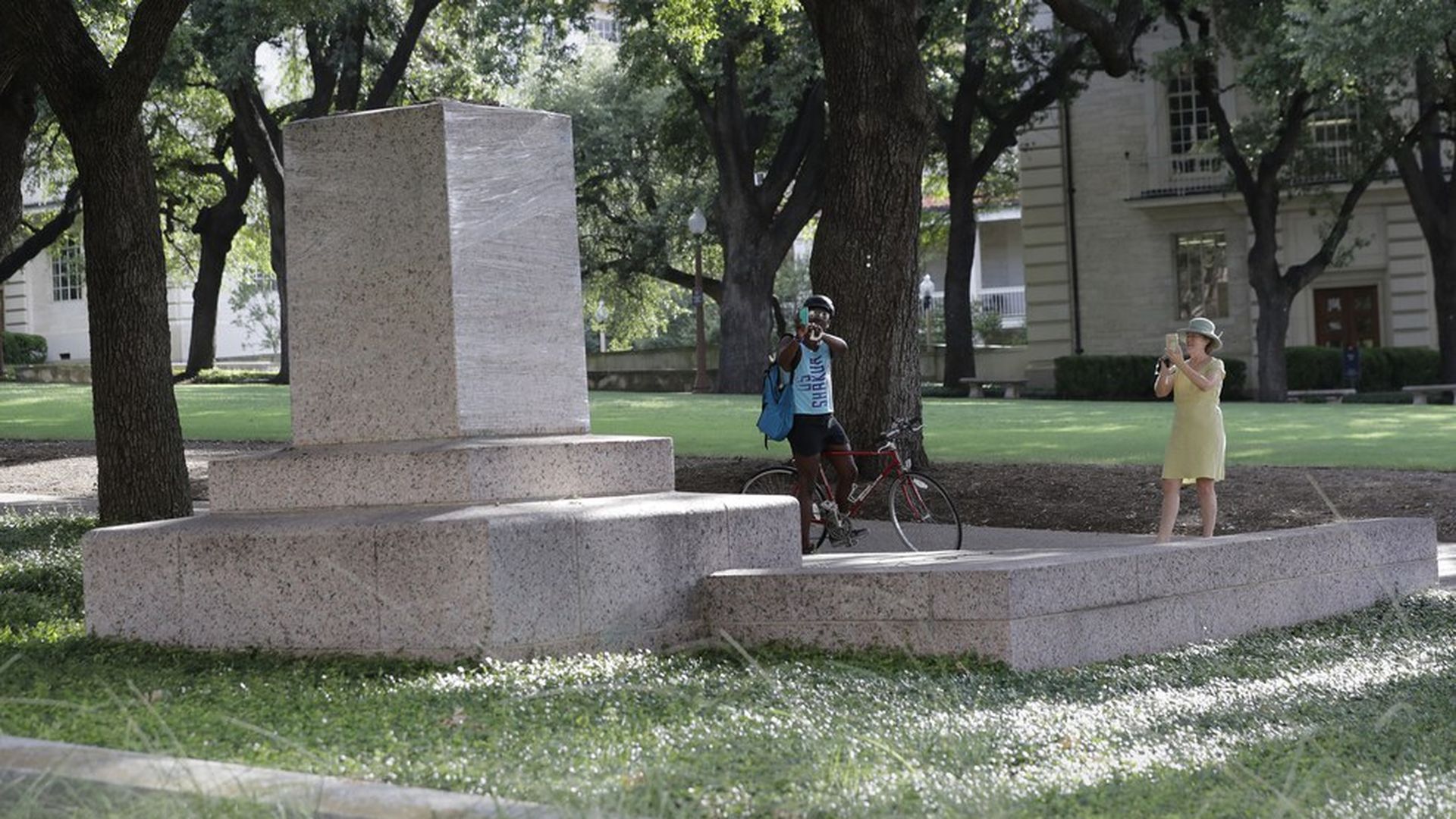 "With a new school year dawning, education officials are grappling with whether to remove the names, images and statues of Confederate figures from public schools — especially since some are now filled with students of color," per AP's Jesse Holland, who covers race and ethnicity:
"[T]here are at least 109 public schools named after Robert E. Lee, Jefferson Davis or other Confederate icons in the United States," mostly in the South.
"In Arlington, Virginia, Robert E. Lee's hometown, ... there has been some talk ... at Washington-Lee High School about possibly changing Robert E. Lee out of the school name..."
"In Montgomery, Alabama, the school board is looking at moving Lee's statue from the front of majority-black Robert E. Lee High School."
"Changing a school's name is not cheap. In Oklahoma City, ... it could be $50,000 or more to change signage, letterhead, business cards and more for each school."
Go deeper