New Oscar class makes faster progress on racial diversity than gender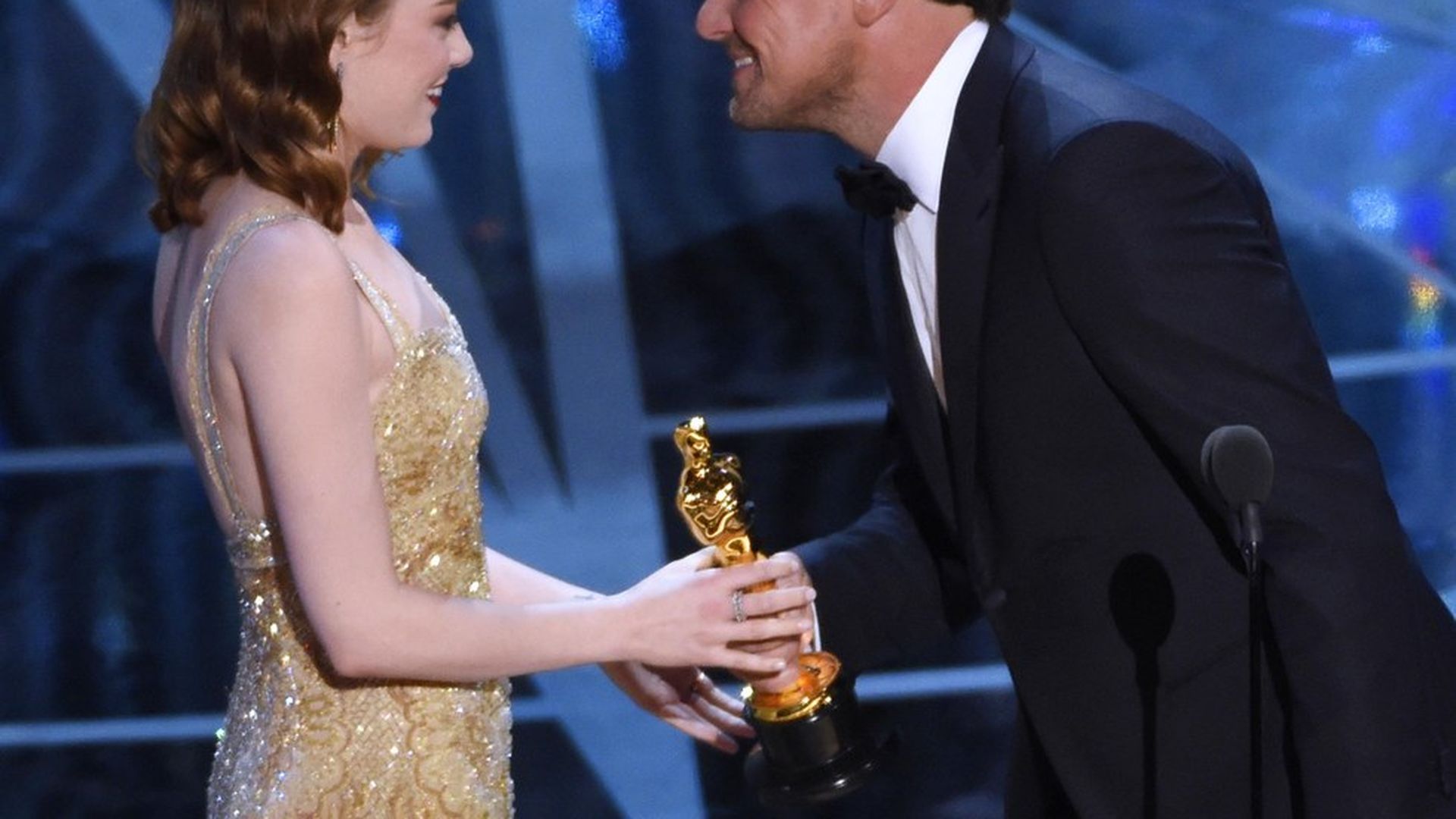 According to a front-page L.A. Times graphic, the Academy of Motion Picture Arts and Sciences (including a more diverse slate of 2017 invitees) is 87% white and 72% male.
The article — "They're starring in the academy's diverse sequel," by Josh Rottenberg — reports that in "its latest step toward diversifying the overwhelmingly white and male institution, the Academy [yesterday] opened its doors to its largest-ever class of new members. A whopping 774 industry professionals were invited to join the nearly 90-year-old organization — topping last year's record-setting class of 683 invitees."
"[T]his new class is 39% female (298 women), which brings the representation of women in the organization from 27% to 28%. Thirty percent (232) are people of color, bringing minorities' share of total academy membership from 11% to 13%. Last July, The Times estimated that the academy would need to add 85 people of color and 395 women to its ranks per year to reach its stated targets."
Go deeper