New Establishment: Mueller and the media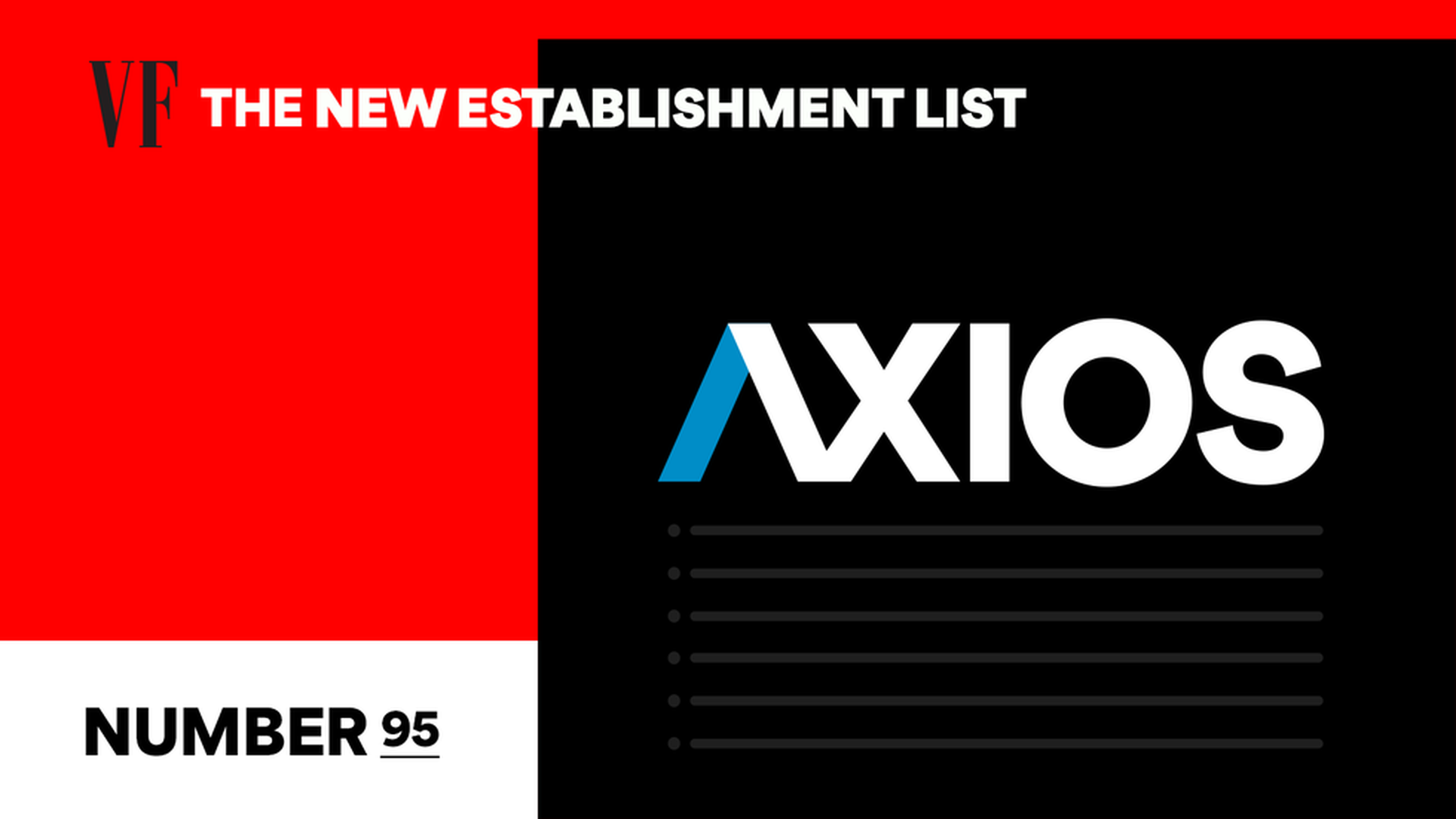 Vanity Fair released its list of 100 movers and shakers in the "New Establishment," cataloging the biggest names in tech, business and the media. The top five spots went to tech industry kings Jeff Bezos, Mark Zuckerberg, Tim Cook, Larry Page and Elon Musk, followed by a slightly more surprising choice — Special Counsel Robert Mueller.
Here's who made the list from the world of media, including Axios' Mike Allen and Jim VandeHei.
Tied for #10, Marty Baron of the Washington Post and Dean Baquet of the New York Times: "In an era when the American president has an attenuated relationship with the truth, these two editors have stood up for real news."
At #13 and #14, respectively, Les Moonves of CBS and Jeff Zucker of CNN
Fox's Rupert Murdoch at #16: "Latest Conquest ... Trump whisperer Murdoch had been urging the president to get rid of chief strategist Steve Bannon, who left the White House in August."
At #18, SNL's Lorne Michaels
At #22, Steve Burke of NBCUniversal and Brian Roberts of Comcast
Maggie Haberman and Glenn Thrush from NYT at #32: "The go-to reporters on everything involving the Trump White House"
Laurene Powell Jobs, the Emerson Collective, at #44: "Powell Jobs led the Emerson Collective to acquire a majority stake in The Atlantic in July, adding to a media portfolio that includes stakes in Axios" and others.
At #53, Shane Smith of Vice
Axios' Mike Allen and Jim VandeHei at #95: "The same crew that turned Politico into a Washington must-read has done it again."
Go deeper